More than a mani-pedi: Discovering the benefits of in-home services
By Brid McNulty, August 3 2020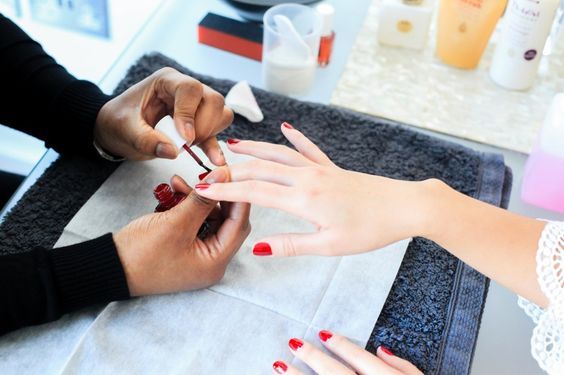 One-click Beauty
Living in a city like London can demand a lot of you – working long hours and busy commutes can take their toll. When you need to unwind and relax without going out of your way, a home mani-pedi is a perfect solution. With our culture of instant gratification where everything from food and books, to cleaners and cabs can be brought to us with the click of a button, we now, too, have beauty services coming directly to your door.
The existing salon model is being challenged by at-home services, which is now a £6bn business in the UK. The aim is to bring the salon to you. This revolution is catering to more people's needs while still offering the ultimate pampering experience. At LeSalon, we believe it is all about making lives easier.
Below we will discuss just how on-demand beauty services make life easier.
Benefits of at-home mani-pedis
Comfort & relaxation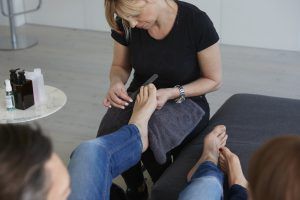 The heightened level of comfort and relaxation with home mani-pedis is one key benefit.
It is a true pampering experience. You're in your own familiar space, sitting in your comfortable chair. You can be watching the television, enjoying a glass of wine or some snacks. Plus, there's no more walking home in flip flops after a pedi in the middle of winter!
Saving Time
For many clients, the time saved with at-home mani-pedis is the biggest draw to mobile services.
Saving time travelling to and from the salon, plus the wait time for your appointment to begin and then drying time can add up to at least an hour of your time. Time that could have been spent working or with family.
On-demand nail services are particularly favourable for those who work very long or late hours. Many salons close at around 7-9pm on weekdays, so late-workers can only get their nails done on weekends.
Convenience
Not travelling to the salon not only saves time but also saves many people the hassle or difficulty of getting there. The elderly, disabled and those with young children benefit greatly from this. Without mobile nail services, these customers would likely forego their treatments – but not anymore.
For high-profile clients, at-home nail services are often their go-to choice for better privacy without forfeiting quality.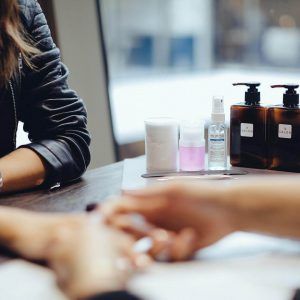 Social
Mani-pedis at home aren't just reserved for groups of one or two, they can be arranged for larger groups. This makes these on-demand services a brilliant option for social events, such as weddings, birthdays, or simply get-togethers with friends and 'pamper parties'. It can be an impossible task to book a salon that will accommodate your large group all at once. And sitting in a row side-by-side doesn't exactly allow for group conversation.
The luxurious and special experience of at-home mani-pedis also makes for a lovely gift for friends, partner or family.
5-Star Service
The professionals working as mobile technicians often choose this lifestyle over working at a traditional salon because of the flexible work hours and better commissions. This means a wider range of time slots available for clients, making anything from a 10 pm manicure on a Thursday, to a 7 am pedicure on Monday entirely possible.
Unlike many salons who don't invest in their technicians through training and mentoring, mobile beauty companies like LeSalon believe in empowering their staff. The happier technicians are, the better job they will do. The often highly-skilled, ambitious and reliable therapists at mobile companies make for a better overall client experience.

Mobile companies have a much stronger online presence than traditional salons. LeSalon, for example, shows professional profiles stating their years of experience, languages spoken and more. Clients can learn about and choose their favourite therapists. Rebooking their trusted therapist helps build a familiar and friendly relationship, which adds to the experience.
See For Yourself
The benefits of mani-pedi services at home are at a level of convenience a salon can't compete with. Even if you're not concerned with saving time, at-home nail treatments are a lovely treat to oneself to relax and rejuvenate in your own home. See for yourself with one of LeSalon's manicure-pedicure services!