Meet The Team: Zoe Greenwood, Marketing Executive
By Zoe Greenwood, March 5 2021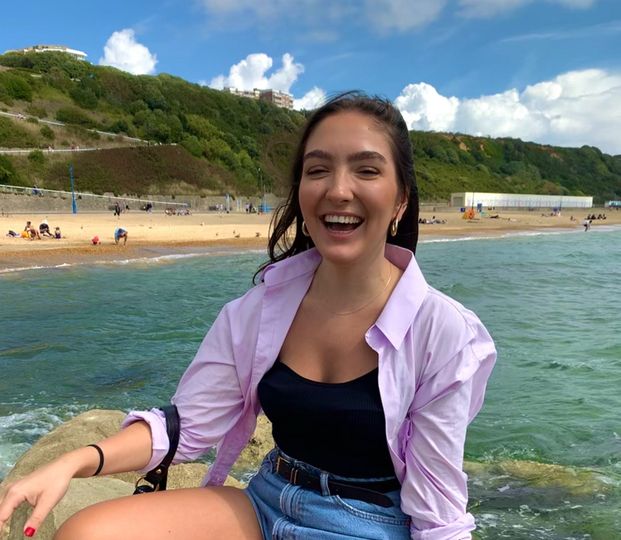 Wannabe princess, cheese lover, and thrill seeker, Zoe is our Marketing Executive. She spends the majority of her time optimising SEO content and planning the content that you see on our different social platforms. 
Despite many different career goals throughout her life (she's had many phases), Zoe discovered her love of writing and went to University to pursue a degree in Journalism. Pair this with her passion for all things beauty and LeSalon was a perfect match!
This week we asked Zoe all the questions we know you've been dying to hear – check out her answers below!
What did you want to be when you were younger?
I went through a lot of phases – teacher, princess (obviously), vet and, pre-university, I was convinced I was going to be a lawyer –  of course, this was all during my obsession with Suits.
Eventually I settled on a writer, but who knows, maybe one day I'll go back to one of my many childhood dreams (I'm still holding out for princess…)
What does your day-to-day job entail?
A lot of content!
I start my day by reading – this helps me stay up to date on what's going on within the industry and helps me think of new ideas for content. Most days I'll be planning content, writing blog posts and ensuring that the website is SEO optimised. I also spend a lot of time reporting on our social efforts, looking at engagement rates and seeing which posts performed the best to make sure that we're creating content that our audience wants.
What's the best part about your job?
I love how creative it can be and if I have an idea, I can simply run with it. It's also always fun working with Jennie (our content & media exec), and coming up with fun content ideas that our customers would love.
What's your favourite thing about working at LeSalon?
The LeSalon family! Everyday I'm working with a team of talented individuals who are so lovely and supportive of everything we do. Being part of a small team also means you get to work closely with all departments in the business and you learn so much from it.
And, of course, having lots of treatments (pre-lockdown) has always been a huge perk!
What's your favourite treatment?
Ooo! A manicure – 100%. I am literally counting down the days till beauty services can reopen –  doing it yourself is just nowhere near the same!
What's your favourite quote?
"Just remember, even your worst days only have twenty-four hours" – Unknown
We all have bad days, but it's important to remember that it's part of life and it won't last forever.
What's your favourite LeSalon memory?
Our wine & cheese nights – do I need to say more?!
We always have such a great time together and I can't wait until we can next all meet up again.
What are your top 3 favourite podcasts/books?
I am currently OBSESSED with My Dad Wrote A Porno: it's cringe-inducing in the best way and absolutely hilarious – if you don't know, get to know!
In terms of books, my favourite are always those creepy, psychological thrillers. I think the last two that I really enjoyed were: Gone Girl & The Couple Next Door.
What do you enjoy doing when you're not working?
At the moment, I'm a bit restricted due to Covid, but I love a bit (let's be honest, a lot) of retail therapy and binge-watching a series. I'm currently watching all of Waterloo Road (I know, I'm a bit late to the party) and I'm completely addicted to it.
Obviously, when Covid permits, I'm always up for dinner & drinks – I just can't resist a glass (or two) of wine and some good food!!
What's your background?
I wasn't 100% sure what I wanted to do when I was older, so I ended up studying journalism as I knew it would be something I would enjoy and it would include skills which I could use in various roles. I really loved my course and was able to showcase my passion for all things beauty through essays, news articles, and social media which was also a great way to learn about the industry.
Throughout university (and after), I carried out various internships; including ones at magazines and news organisations which helped me gain a lot of opportunities. Eventually, I applied for an internship at LeSalon and, 6 months later, I was offered a job and have been there ever since!
What makes you feel 'powerfully beautiful'?
To me, feeling powerfully beautiful is all about looking after yourself – whether that's taking time in your self-care routine, laughing with your mates or putting on some 2000s playlist & singing your heart out.