"When a woman becomes her own best friend life is easier" – Diane Von Furstenburg
By ilja, December 5 2018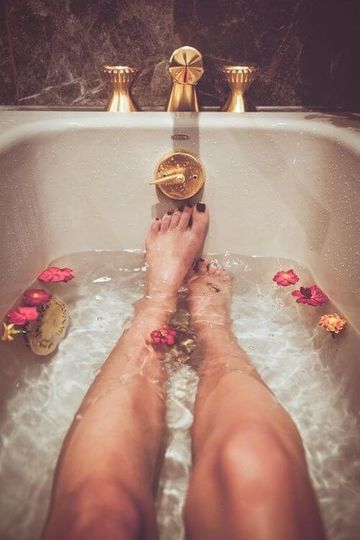 Valentine's Day is a celebration of love? Right. Well, self-love should be at the top of the list! Le Salon has come up with some "me-myself-and-I" treats that you have to try – and trust me, these get even more exhilarating when actually experienced on Valentine's Day:
The "Wrapped Couch Potato" Treat
This treat involves wrapping, as it enhances the skin's absorption of nutrients and moisture.
Head: wisk one egg with half a cup of argan oil, massage in from scalp to the ends of the hair and cover with some plastic wrap.
Knees, feet and hands: take your favourite body lotion, add a few drops of argan oil, massage in and wrap it all in plastic.
Put on your robe, grab your remote and watch your favourite series. One season of Sex and the City is about the right amount of time you need to get all the benefits from the treatment.
So soothing. So satisfying.
The "Lose Yourself" aromatherapy
Face: All you need is some hot water in which you'll add a few drops of eucalyptus oil. Place your head over the bowl with a towel over your head to trap the steam and inhale. Great for both skin and soul.
Body: Add 12 drops of patchouli essential oil and one cup of almond oil to your bath. Don't forget your alarm, you might as well just fall asleep in it.
Chill music on and you're good to go. To freakin' Nirvana.
My personal fave: grab your phone, book your favourite Le Salon professional and enjoy a superb treatment. Check out our services here!
And remember: narcissism can be fabulous.