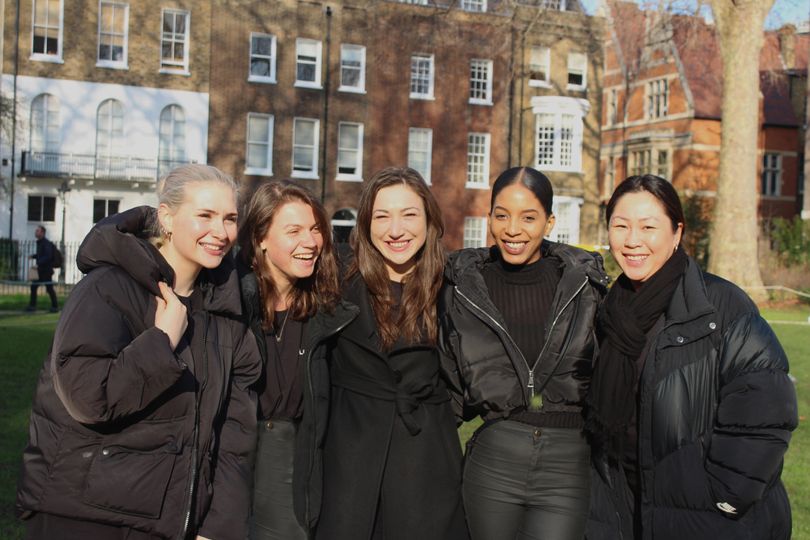 Coronavirus update: We're suspending all bookings
Last updated: 24/03/2020
After careful consideration following yesterday's Prime Minister address, we have decided to suspend our services immediately for a foreseeable future. 
This wasn't an easy decision as we know you rely on LeSalon to earn a living which is why we wanted to stay open for as long as possible. However, following the latest developments in the UK and other countries, we can no longer confidently guarantee your health and safety working on the platform.
This is also an issue that is bigger than us, the spread of COVID-19 can only be halted if we all work together to limit social contact. We strongly encourage you to stay at home. 
In the meantime, we are continuing to work tirelessly to support you during this difficult time. There are two petitions to parliament that you can sign (we have also shared it with our clients):
Supporting self-employed workers by covering loss of earnings –

link here

Supporting the beauty industry –

link here

(started by one of our own Salonette)
Additionally we will continue to monitor any government announcements and support you making sense of the information, as well as helping you access it the best you can. 
As for any upcoming appointments, the team will be in touch to cancel or reschedule them. 
I appreciate this is a difficult time for you, but I really want to emphasise that we are here to help and that you are not alone. You can contact us anytime for advice, support or just a chat. 
We'll be in touch as soon as we have any updates.
Last updated: 17/03/2020
Without a doubt, I'm sure that the uncertainty of the Corona Virus is on top of your mind right now, and helping you work safely is our number one priority. As of yesterday, the government advised everyone to socially distance themselves to limit the spread of the virus and protect those most vulnerable. 
However the government has not advised you to stop working, and as such we are here to support you to work if you feel like it. 
To ensure your working in the safest environment possible, we are following Public Health England's (PHE) guidance for coronavirus. These measures are important precautions to safeguard the wellbeing of our Salonette community.
What hygiene measures should you be taking before, during and after a treatment?
Wash your hands for at least 20 seconds before and after any bookings. We suggest even investing in a nail brush to ensure your cleaning underneath your nails as well. 

Ask your customers before the treatment to wash their hands. 

Disinfect your tools thoroughly before and after use. 

Avoid touching your customer's face and ask for consent if required. If you do have to touch a client's face, please ensure you're wearing latex-free gloves. 

Wear a face mask when necessary – this is especially important in regards to all lash treatments. 

Avoid touching any unnecessary surfaces or handles and sterilise the surface you are working on/from.

Do not wear your work clothes/uniform at home and wash them each day after seeing clients.
Our customers
Your health is our top priority and we're doing everything we can in our power to keep you and our customers safe. As such, we're sending out a notification to each customer that books asking them to confirm that they have not been to any area of high risk, that they are not showing any symptoms and they haven't been in close contact with anyone suspected of being positive of COVID19. We have also asked them the following:
If they, or someone they have been in close contact with, have travelled to an area of high risk or are showing symptoms that they do not book treatments and reschedule any upcoming ones. 

To thoroughly wash their hands before treatments. You can also ask them when you arrive. 

That they contact us immediately if they have had a booking in the past 14 days and are showing flu-like symptoms. 
Reminder to keep us in the loop
Complete our travel

form

to let us know whether you have travelled to an

infected area

, as well as your upcoming travel plans. 

Inform us immediately if you develop

any symptoms

, or test positive for COVID-19, so we can rearrange any upcoming bookings for you.

If you're feeling unwell, let us know immediately and we can rearrange your bookings. 

If you're not comfortable providing treatments at this moment in time, then let us know and we can reschedule your bookings. 
NHS advice on how to avoid catching or spreading coronavirus:
Wash your hands with soap and water often – do this for at least 20 seconds

Always wash your hands before and after each booking, ask your clients to wash their hands before you start the treatment

Use hand sanitiser gel if soap and water are not available

Cover your mouth and nose with a tissue or your sleeve (not your hands) when you cough or sneeze. You can also wear a face mask to your appointments.

Put used tissues in the bin straight away and wash your hands afterwards

Try to avoid close contact with people who are unwell
Do not touch your eyes, nose or mouth if your hands are not clean.
 Stay informed and if you are unsure please follow the official advice
To stay up-to-date with official government-issued advice, go to this

gov.uk page

.

Follow

NHS guidance

on how to stay safe.
We will continue to monitor the Government's guidance closely and will update our advice accordingly. As you all know, this is an extraordinary situation and it's changing rapidly. We will continue to do our best to keep you informed and help you stay safe while you work. LeSalon will continue to support you while you provide treatments to our customers. 
Please do contact us if you have any questions or concerns, we are here to help.
LeSalon