The Best Supplements for Health Hair, Skin & Nails
By Lucy Yeeles, October 23 2019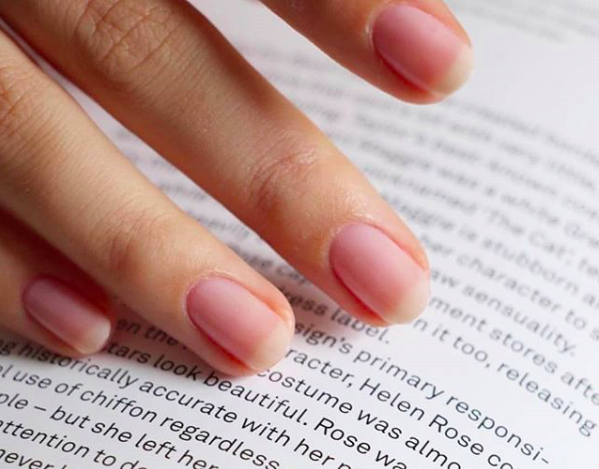 It's no lie that we're always complaining about the weather in England. In fact, we're constantly wishing and hoping for sun, and not just because it gives us an excuse to whip out the BBQ and Pimms, but because we need the sunlight to give us our daily dose of Vitamin D. You see, our bodies get Vitamin D directly from the sun and it helps regulate calcium and phosphate levels in the body, which ensures healthy muscles, bones and teeth. But, why is it so important for healthy hair, skin and nails? 
Healthy hair
Vitamin D plays a vital role in the hair growth cycle. It allows your hair to be strong and thick by triggering hair follicle cycling and stimulating hair growth. Additionally, it reduces stress levels, which means the risk of hair loss is also lowered. So, if you feel like your hair is looking a little bit dull or lifeless, it may be due to a lack of Vitamin D in your diet. Try some of the supplements below and watch your hair revive itself.
Healthy skin 
We all know the struggle to have flawless skin, and it does knock your confidence if you don't feel great in your skin. The most important vitamins for the skin are Vitamin D2 and D3. Vitamin D3 has anti-inflammatory benefits and is frequently used in creams to treat skin damage, injuries and burns. Another great property of Vitamin D is that it is an anti-oxidant -This is useful in preventing skin damage and premature ageing of the skin. Anything to keep off those wrinkles!
Healthy nails
Vitamin D ensures healthy nails and reduces the risk of nail peeling and chipping, which can often be caused by nutritional deficiencies. Vitamin D regulates calcium levels in the body which is an essential contributor to having healthy nails. If you find yourself with brittle and weak nails, it could mean a lack of Vitamin D. Perhaps, book yourself a Nail Strengthening Treatment (IBX). Having regular manicures will nurture and restore your nail strength.
So, it all sounds great that we can get our daily dose of Vitamin D directly from the sun, right? However, what do we do to ensure healthy nails, hair and skin when we're walking under a dark, miserable and gloomy sky or when we're stuck in a downpour of rain? (which, let's face it, happens a lot in the UK).
There is an abundance of Vitamin D supplements, which you can buy from supermarkets or health stores. Try a few of the following:
Fish Oil
We all know how beneficial Fish Oil is for you anyway, but, it is really good at helping the appearance of your skin. The Omega-3 fatty acids boost the hydration of your skin and control oil production. They reduce skin inflammation and help to unclog pores. You can buy tablets to take or alternatively, try some fish, such as mackerel, salmon or sea bass. If you're a veggie or vegan, try seaweed, algae or chia seeds. These are all products rich in Omega-3, which will help to improve the condition of your skin.
Protein
Protein is fundamental in building and strengthening hair, skin and nails. Protein forms keratin and collagen – the 2 main structural components of hair, skin and nails. There are so many sources of protein, which you can take as a Vitamin D supplement. These can include meat, poultry, fish, eggs, seeds, nuts and tofu. And for all you keen gym-goers, protein powder can be greatly beneficial.
Calcium
As mentioned earlier, calcium is an important mineral for the body and is fundamental in ensuring healthy nails. Some supplements can be found in dairy products, such as milk, cheese and yoghurt. However, many non-dairy products contain this super mineral, such as seafood, leafy greens, tofu and dried fruit.
Hydration
We can't emphasise enough how important it is to stay hydrated and drink many fluids (We don't mean alcohol and caffeine though!). Staying hydrated allows your body to have a detox and flushes out all the toxins, so it is essential in making sure that your body is clean and healthy, which will also mean healthy nails, hair and skin.