Uncovering Our Nail Technicians Manicure Kit
By Brid McNulty, August 3 2020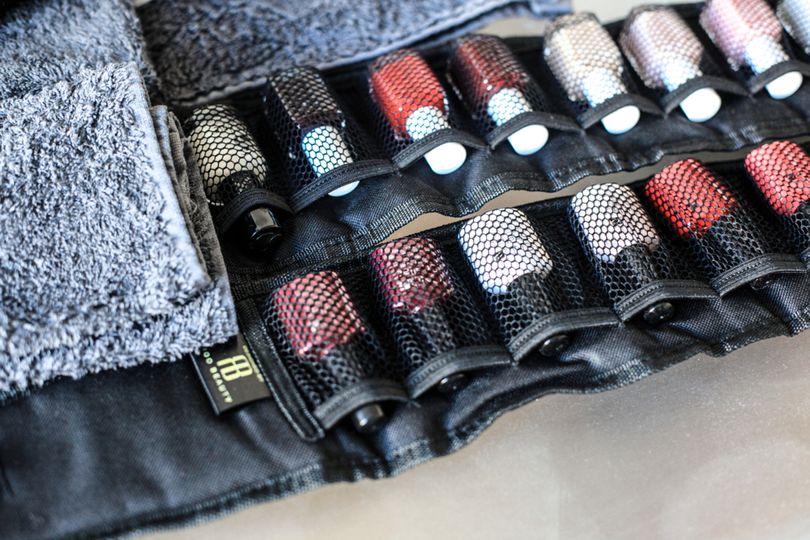 Your manicurist has an extensive kit of nail tools and products. You may have seen some of them before, and even have them at home. Other items may not be so familiar to you. This article will list and explain everything in your manicurists kit. Before we begin, if you're not fully familiar with manicures and the processes involved, read The Basics: What is a manicure first and then return here.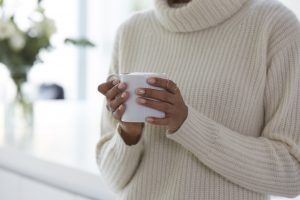 Tools used during a manicure
Nail clippers
Nail file
Cuticle nippers
Cuticle pusher
Orange stick
Buffer
Nail Clippers
Probably a familiar, household item, nail clippers are a hand tool used to trim your nails. They are typically made of stainless steel, though can be plastic or aluminium.
Nail File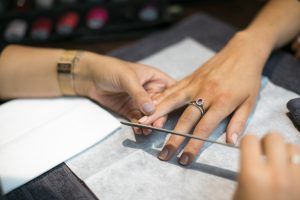 Nail files are used to take down and shape edges of nails. The coarse material on the file gently grinds down the nail edge. Nail files are most often made of either emery boards or a strip of roughened metal. Emery boards are less abrasive than metal nail files, so may take more time to file down the nail.
Cuticle Nippers
A cuticle nipper is a hand tool used to trim or cut back the cuticles on nails. Cuticle nippers are similar to nail clippers but specifically shaped to get closer to cuticles. Often made of a durable metal like stainless steel, these tools have sharp edges at the mouth to easily cut away excessive skin around the cuticle. Even the best nail technicians may accidentally cut the cuticle too low and cause some bleeding around the nail bed. Due to this small risk of bleeding, cuticle nippers must always be sterilised after each use.
Cuticle Pusher / Orange Stick
As the name suggests, cuticle pushers are a hand tool used to push your cuticles back away from your nail. They can come in two materials – stainless steel or, more traditionally, wood. The stick resembles a thin pencil and has one flat, angled end and one pointed end. The flat, angled end is used to push the skin back. The sharper end is useful for cleaning dirt from under the nail. During painting, either end of the orange stick can be used to scrape errant colour off from around the nails.
A cuticle pusher, along with cuticle remover, can be used in replacement of a cuticle nipper. It is more hygienic as the risk of bleeding is lower.
Buffer
A buffer block or board is used for gentle nail abrasion and polishing. It leaves your nails looking shiny and consistent. The block has four faces of differing levels of coarseness. Your manicurist will begin with the coarsest texture and work their way down to the finest one to achieve an even nail consistency and shape. In the case of men's manicures or when you aren't having your nails painted, buffing is the final step in the process.
Products used during a manicure
Cuticle remover
Sanitising spray
Hand Lotion
Base coat
Nail polishes
Top coat
Cuticle oil
Cuticle remover
This is a cream applied to cuticles that lifts the dead skin from the surface of the nail. It allows for easier cuticle pushing and trimming.
Sanitising spray
The sanitising spray in manicures is used to clean the tools that are re-used with each client for hygiene reasons. It is particularly important with tools like cuticle pushers and nippers, where there is a risk of bleeding. The spray is also used to sanitise the client's hands.
Hand Lotion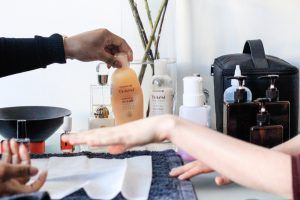 The hand lotion is a moisturising cream used to rehydrate your hands and cuticles. The lotion helps maintain the suppleness of your skin. Keeping your cuticles hydrated also prevents them from peeling and becoming unsightly.
Base coat
The base coat is the first layer of polish applied to your nails in the painting process. It strengthens nails and gives something for the coloured polish to adhere to. The base coat also helps to prevent nail damage, such as staining and brittleness, caused by the harsh coloured polishes.
Nail polishes
Nail polish is the coloured lacquer applied to decorate nails. The formulations of nail polish have been revised many times to improve the quality of the finish and to reduce toxicity. Certain brands, such as Nailberry, have developed nail lacquers that are 5-free. This means they are free of five toxic ingredients that are typically included in nail polishes.

Top coat
After applying nail polish, your manicurist will apply the last layer – the top coat. This clear polish acts to seal the coloured polish. It forms a hardened layer to protect your nail from chipping or scratching. Plus, it gives your nails a glossy and finished look.
Cuticle oil
Used to moisturise the cuticle and nail area, cuticle oil is deeply moisturising and is best for cases of extreme dryness or damage. It can quickly repair cracked cuticles and nails. The oil is made of natural, rapidly-absorbing vegetable oils, that contain citric acid and a range of vitamins.
To see this full range of manicure tools and products put to use by a highly-skilled therapist, book in with LeSalon. We offer at-home manicures and pedicures, and bespoke corporate packages for some in-office pampering.
See what our nail experts love about doing nails below!