Tips on Avoiding Loneliness During Lockdown
By Jennie Waeland, May 27 2020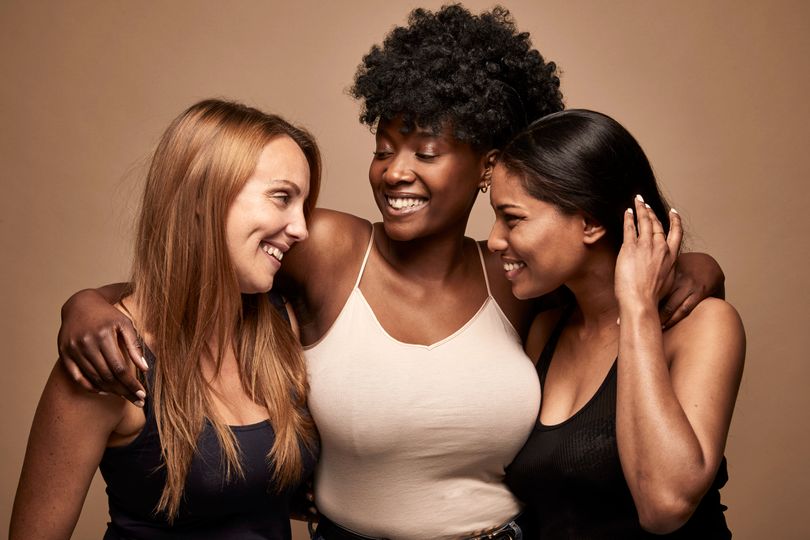 For many of us, lockdown has been an emotional rollercoaster with moments of clarity and community and other moments of anxiety and uncertainty. Something that we have all most likely felt is loneliness. Whether you are quarantining alone, with family or flatmates, you can feel lonely and your feelings are definitely valid no matter what your current situation is. 
We have collected some tips to help ease your loneliness and to inspire you. We hope that these can help. 
If you are living alone or quarantining alone, you may feel isolated from the world and overwhelmed by your own thoughts and feelings. Perhaps you can try the following – 
Video calling
Video calling via an app, like Zoom or Facetime, is a great way to see your loved ones and can sometimes feel more personal than a phone call. It can be reassuring to see others' facial expressions and can make you feel more like you are talking to them in person. You can call just for a chat, however you can also play games via the call, create quizzes and share screens for powerpoints. Scheduling frequent video calls can give you something to look forward to and get excited for. You can even do workouts together via video call to encourage and support each other.
Online Dating
If you are in the middle of talking to someone already or have the urge to talk to someone new, online dating apps will be very busy during lockdown with many people wanting to chat. As mentioned above, video calls can be great for dates and can be a great way to get to know each other. Alternatively, if you don't feel comfortable video calling, you can stick to phone calls, texts and dating apps. This period of time will definitely give you both something to talk about!
Send gifts to loved ones
Now is a great time to show your loved ones that you are thinking of them. By sending gifts or creating a gift package with small gifts inside, it will keep you occupied on the task and remind you that you have loved ones and how much you care about them. Once your gift is received, it gives you an opportunity to communicate and ask if they enjoyed it. 
Virtual book club
During lockdown, it is important to allow yourself some escapism from the current pandemic. By creating your own book club or joining an existing one, you have something to look forward to and have a reason to sit down and read for a couple of hours. By making the book club virtual, it can give you a great opportunity to video call friends and discuss the books in detail. This is a great activity for children and adults alike, and to keep your brain engaged. 
Challenges
There are many challenges circulating the internet at the moment. This is a great opportunity to challenge yourself, whether it be a physical activity like running 5k and doing a certain amount of push-ups a day, or a more emotional challenge like tagging your favourite memories with friends on your Instagram story. This is a great way to also incorporate raising money for charity or the NHS. You will be pushing yourself out of your comfort zone and keeping yourself busy. You can do this with friends too.
Netflix Party
There is now a feature on Netflix called 'Netflix Party', which is a browser extension that allows you to watch Netflix at the same time as your friends and provides a chat sidebar for you to talk and discuss what you're watching. This is a great way to replicate watching a movie with your friends. 
Talk to a neighbour
There are many people at the moment who are offering their phone numbers and a chance to talk, by posting a leaflet through your door. As nice as talking to loved ones is, it can also be nice to talk to someone new. You can offer this service to other people, as long as you are happy to disclose your phone number or email address. 
For others, you may be living with other people – family, flatmates, friends or partners. This doesn't mean that you are any less lonely. Here are our tips for cohabitation during lockdown – 
Get outside together
As the weather is getting much nicer, this is a great time to go for a walk or bike ride with members of your household. It is a great way to appreciate nature which we may have taken for granted previously, and to have a catch up. It can be a good idea to use this time outdoors to avoid talking about COVID 19 or the news. Use this as your escapism and to talk about other, more uplifting topics such as fond memories, future ambitions or your favourite book. 
Date night
If you are living with a partner, it can be easy to get stuck in a routine which can make you feel a bit flat and sluggish. Why not set up a date night once a week – where you get dressed up and make an effort as you would have done before lockdown. You can take turns to cook a meal, and you can even set themes for each date night, like Spanish or French, etc. This is a good way to feel put together, embrace each others' company and restore a sense of normality. 
Cook together
A sense of community is thriving across the globe during lockdown. It is an opportunity for us to come together and enjoy each other's company. In a way, lockdown has taken us back to basics in a good way. It has reminded us how important communication is. Why not use your evenings to cook together and sit down and chat about how you are feeling. Or if you want escapism, you can watch a film or show together. It's a great opportunity to test out new recipes. Especially those currently floating around the internet currently such as homemade pasta and sourdough starters. Try switching off your phone during evening meals to ensure total engagement and minimal distraction.
Dust off old board games
Now is a time to come together and be entertained. Why not find old board games in your cupboard, attic or under your bed? This is a great way to switch off from the online world and engage in some friendly competition.
Try not to hide away in your room
If you are feeling low and lonely, it can be easy to hide away in your room and to further isolate yourself. However, it is important to communicate how you feel and make an effort. If you are living with people that you don't know very well, why not use this time to get to know them and strengthen your relationship with them. You may come out of quarantine with a new best friend!
Be more empathetic
During this time, everybody will be feeling a bit fragile. It is important to ask each other how you are doing and to really listen to the answers. If you treat your housemates with respect and understanding, it will be returned to you. Even with different opinions on current situations, it is important to understand everybody's perspective. Empathy is very important. Everybody will be feeling different emotions right now. 
We hope that these tips can help you gain inspiration and feel less lonely. However, if you are feeling very low and don't know where to turn, you can always talk to the Samaritans for free on 116 123, or visit their website. You are never alone, and we understand that lockdown can feel like a breaking point for some people. The Samaritans will always be there to listen to you.