Things To Remember If You've Resorted Back To Shaving During Lockdown
By Jennie Waeland, August 5 2020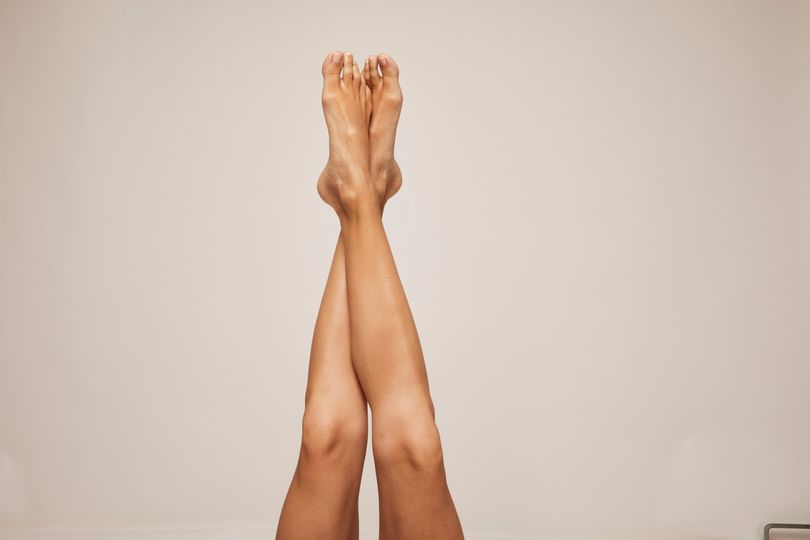 Whilst lockdown was an essential step to ensuring safety during the pandemic and implementing social distancing etiquette, one thing that definitely did not keep its distance was body hair. With our favourite beauty salons closed for months, many of us were unable to book in our regular hair removal services, whatever that may be.
With those services out of the window, most of us have resorted back to shaving. For many people, this was the first method they ever tried, as it is hassle free and easy enough to do at home.
If it has been a long time since you last shaved your own body hair, we have some advice to ensure that it goes as smoothly as possible (in every sense of the word) to help you feel confident and beautiful this summer.
These tips are universal for all areas of hair on your body. We will preface if it is subject to a specific area. And remember, never feel pressured to remove your body hair, do what makes you feel powerful. So without further ado…
First and foremost, exfoliate.
The first step to any hair removal should be proper exfoliation. Body scrubs are an easy yet effective way to scrub away any dead skin. These are designed to be used in the shower, so it is a very quick process. If you want, you can also use an exfoliating mitt or a dry brush to get a deeper exfoliation.
Use extra care if you know you have sensitive skin, as too much abrasion can irritate your skin, and that is the last thing you want!
Exfoliation is targeted more towards arms and legs, rather than more sensitive areas such as the armpits or bikini area. It is important to exfoliate so that any dead or dry skin can be removed, leaving your pores unclogged and smooth. This will make a better base layer for you to begin shaving. The result – smooth and cut-free skin!
Remember to swap out your razor.
We all know that razors and packs of razor blades aren't the cheapest of items, however it is vital that you remember to swap out your old razor for a fresh one when the time is right. Unfortunately, our trusty razors can't stay with us for the long haul as they will eventually become blunt from overuse. If the razor is really old, it can even begin to rust.
A blunt razor will not perform at a good quality, and won't cut right to the skin. It can also leave you with razor bumps, which can be itchy and sore. Furthermore, it is dangerous to have a rusty razor anywhere near your skin as it can lead to infection.
According to Gillette, if you are shaving every day, you should change your razor head every one to two weeks; every two to three weeks if you are using one every other day or every four to six weeks if you are shaving roughly twice a week.
Be careful with a fresh razor.
Fresh razors, straight from the pack, are known to be very sharp. This may come as a shock if you have been using an old razor for a while. For the first few times, be very careful when shaving and apply a lot gentler pressure than you are used to.
If you press hard and do a quick job, you may cut yourself. This is a lot more common than you may believe. That being said, also take care when you are shaving elbows, knees and ankles, as these are most likely to get cut.
It may sound obvious, but take care when shaving an intimate area. It is recommended to wax your bikini area, as shaving poses a risk of cutting. However, if you choose to shave in that area, apply very light pressure and pull the skin taught. If you accidentally cut yourself, rinse the area immediately with water.
Check the condition of your skin first.
Shaving can be done very frequently to stop hair growth, with some people shaving every single day. We recommend leaving it a few days between shaves to reduce the risk of irritation. If you have a rash, wound or irritation, try to not shave as this will further aggravate your skin and can risk infection.
Also, try not to shave when you have ingrown hairs. Shaving over a bruise is fine though. Wait until your skin has healed to shave again.
Prepare the skin for a shave.
Dry shaving is not recommended as it can leave razor burn and irritated skin. We recommend applying cream or lathered shower gel on wet skin, most preferably in the shower or bath, before. This will lubricate the skin enough to help your razor glide effortlessly.
Also, warm water will open your pores, making the hair easier to remove. If you are really stuck, you can even use moisturizer to shave!
Consider the direction of shaving.
Many frown upon shaving against the grain and recommend shaving in the direction of hair growth. There are many strong opinions online surrounding the direction of shaving, but realistically you can shave in either direction, as long as you are careful and acknowledge the risks.
Going in the direction of hair growth ensures less chance of cuts or nicks, however it isn't as efficient in removing the individual hairs and may take a few attempts to achieve a clean shave. Whilst going against the grain allows for better general hair removal but can risk cutting your skin. If you choose to shave against the grain, make sure to apply gentle pressure and to take your time, especially around the knees, elbows and ankles.
Those are the main areas to cover with detail for better understanding, but here are some quick fire tips to ensure a better shave:
Bend the knee for a closer shave

NEVER move your razor horizontally on your skin

Keep the covers on your razor when it isn't being used

Men's razors can provide a closer shave (but tend to be sharper)

For sensitive skin, try a razor with built in moisture bars on the side

Moisturise using natural products after shaving
We hope that this information will help you to achieve a better shave at home. Our treatments are back in service, so if you would like to book in a wax – book here.