The Trends We're All Talking About
By Zoe Greenwood, April 19 2021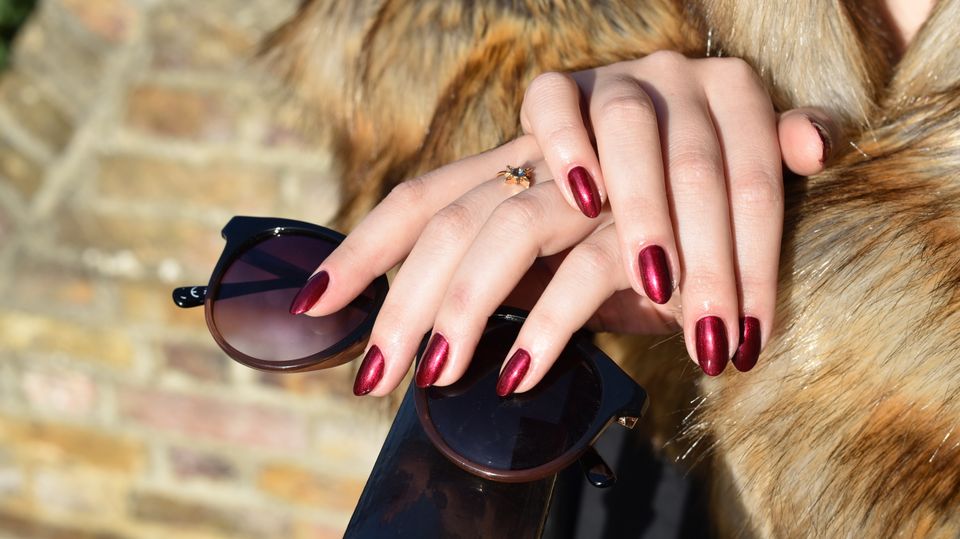 The beauty industry is constantly evolving and here, at LeSalon, it's kind of hard not to notice new trends. After all, keeping up with the trends is necessary when you work in the industry! Obviously, we understand that some trends are a bit extra (even to us), but every now and then something pops up and it seems pretty "doable'. Whether it's new products, new prints or new techniques, we've put together 5 of the most popular trends this season.
Cashmere lashes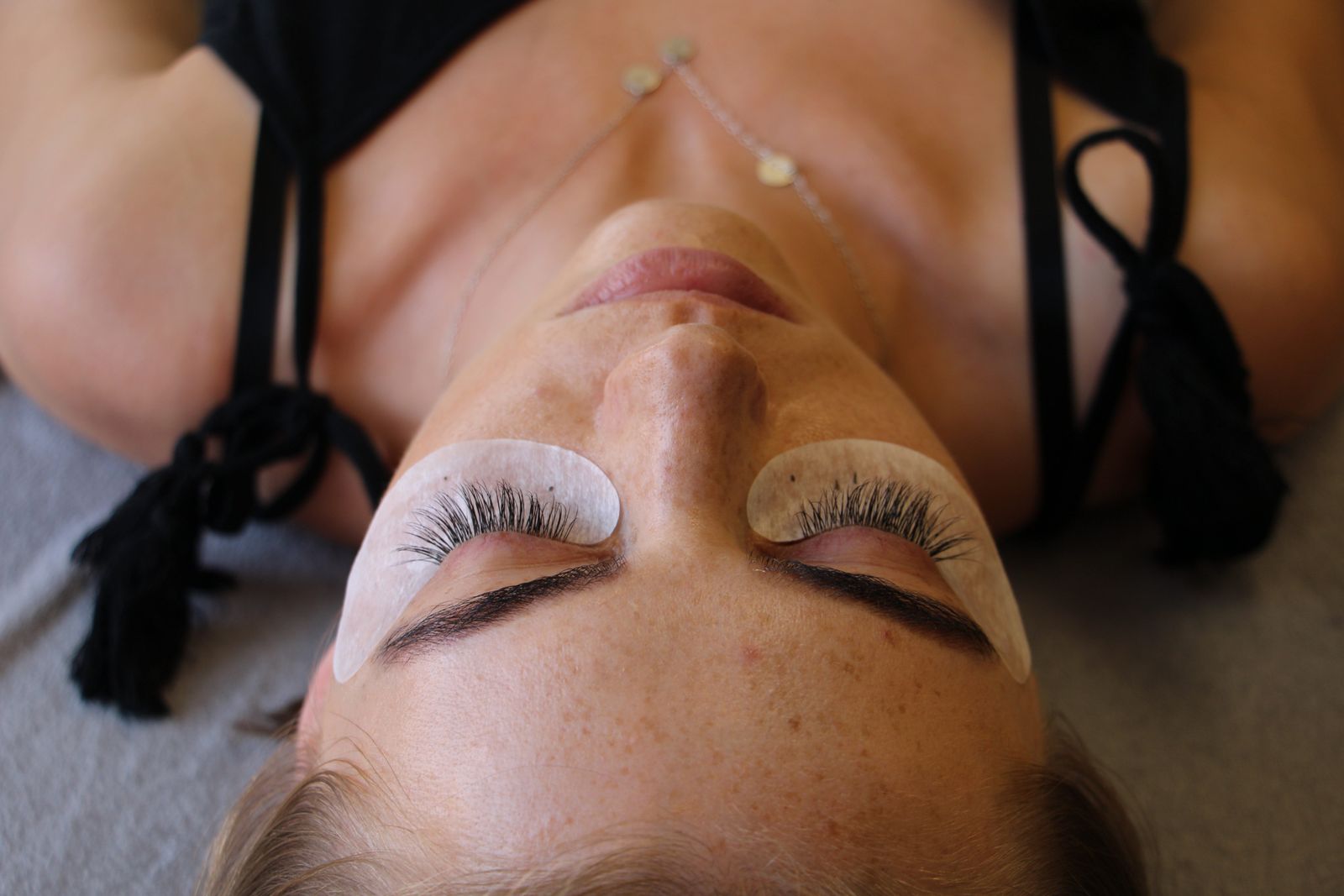 As you know, we have Russian, mink and silk lashes, so why not include cashmere? Cashmere lash extensions have popped up a few times in the last month and we've got a feeling they're going to be the next best thing. The application process is the same as other eyelash extensions and they look relatively similar, but the main difference is the weight. Cashmere lashes are fairly light and soft so there's less weight on your natural lashes. Supposedly, they're likely to last a bit longer because of this. Not to mention they continue to give off a subtle, natural look.
Glitter nails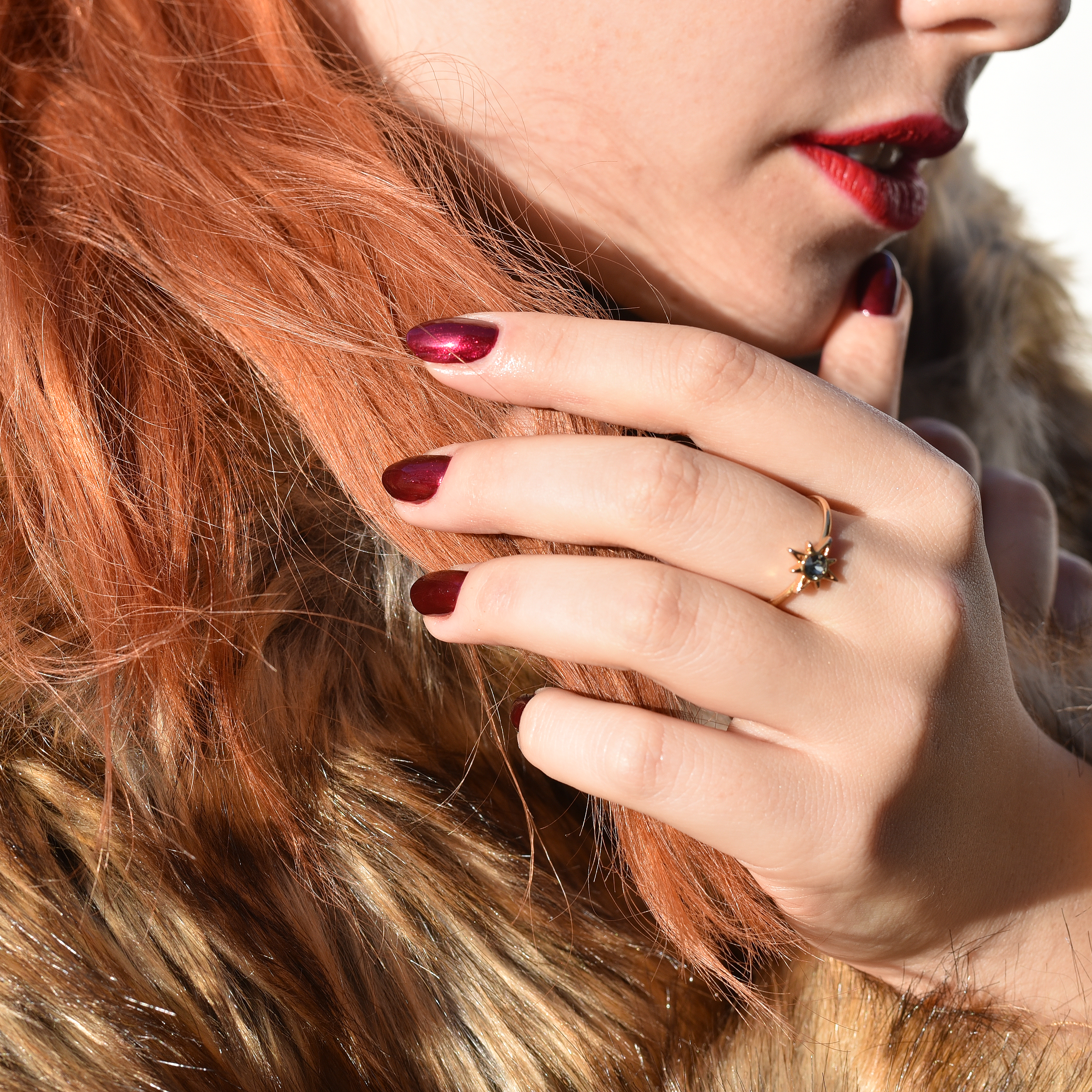 Ah, the season to shine is among us and boy, does the internet know about it. We're talking about glitter eyeshadows, glitter hand creams and more importantly, glitter nails. More and more nail fanatics are opting for polishes with that little hint of shimmer in them, especially now that the festive season is upon us and we're all for it. After all, who doesn't love a little shine to make their mani that bit extra.
Animal print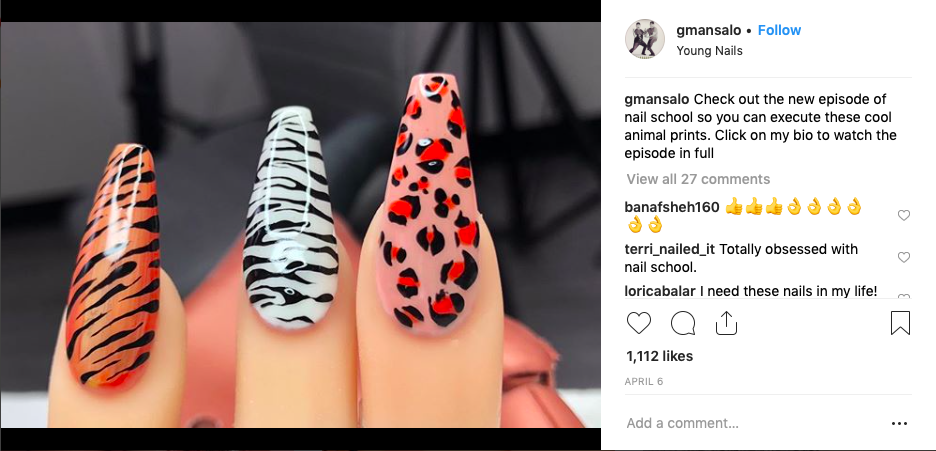 Leopard prints, snake prints, even cow prints are changing the nail world. Instead of opting for a standard colour, people are looking for fun and feisty nail designs. These prints are subtle enough to be worn daily but make a standard office mani a bit more glam. Customers are drifting more and more towards these designs, and rightly so!
Coconut oil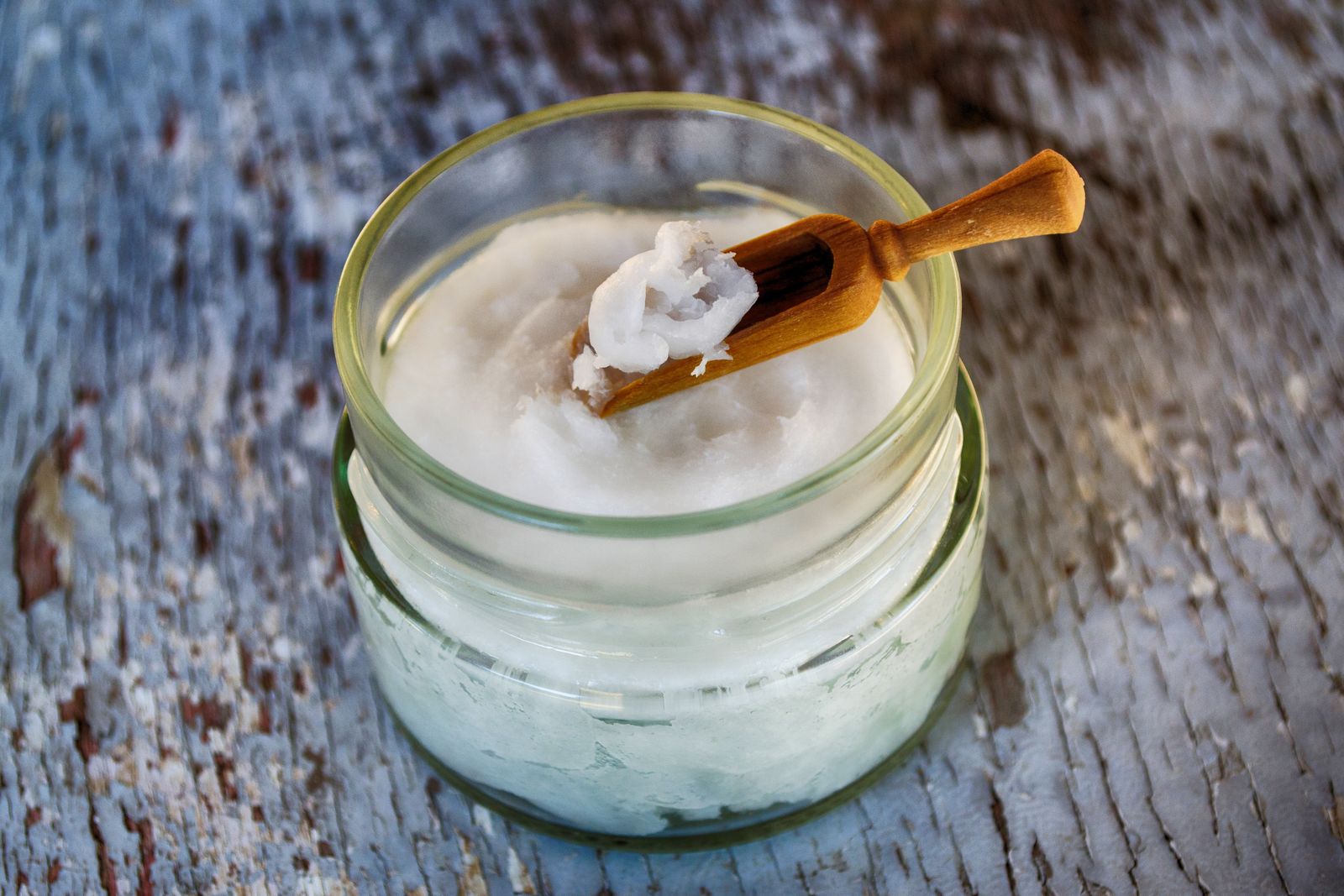 A beauty trend that has been popular for years and will continue to slay in 2019. Coconut oil has so many uses; whether it's for your hair, skin, body, even your eyelashes, and nails, it has become a staple beauty product for many of us. Not only does it smell gorgeous, but it also has so many benefits for your skin. For instance, using coconut oil on your nails will help strengthen your cuticles and moisturise the skin around your nails.
Snail Slime Facials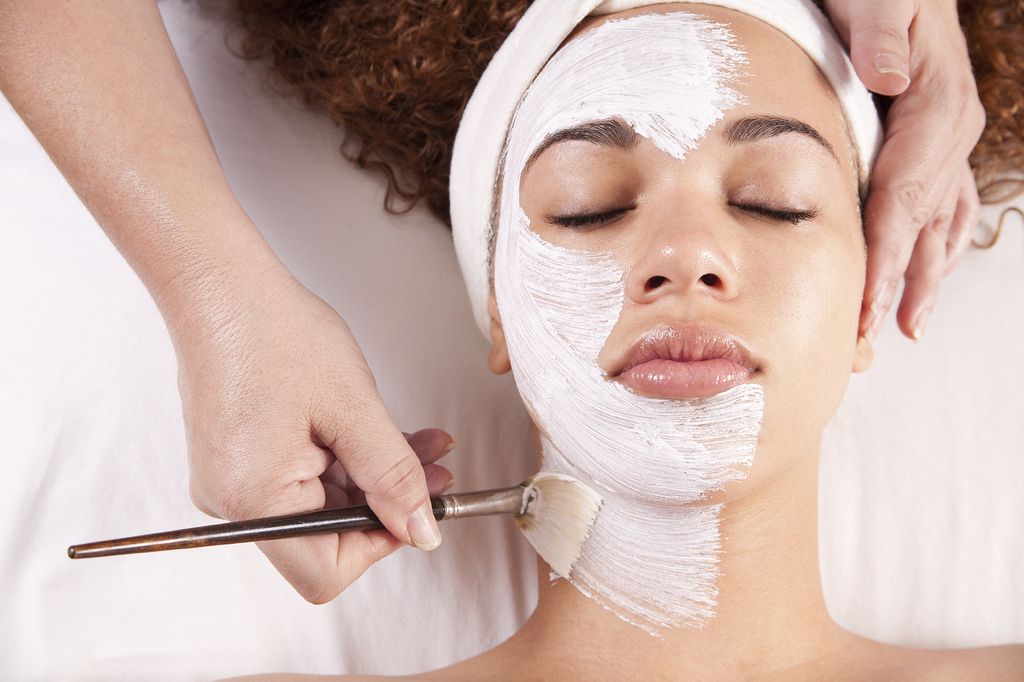 It may not seem like the obvious beauty treatment but hear us out. A lot of facials and serums now include snail slime to even out and smooth skin tones. While it may not seem like it, snail slime actually has many key nutrients which help fade acne scars, minimise pores and moisturise and firm skin. We believe these facials are on the way of becoming the next big thing in the beauty world.
Trends come and go, but it's always worth noting the good ones. When it comes to beauty, we want to do everything to stay in trend and that includes updating you! And who knows, it might give you some inspiration to try something new. Maybe even your clients will want to try some of these trends out – make sure tag us in any pictures with @salonettes. Have a look at our other blog posts here!