Meet The Team: Nabil Freeman, CTO of LeSalon
By Zoe Greenwood, February 19 2021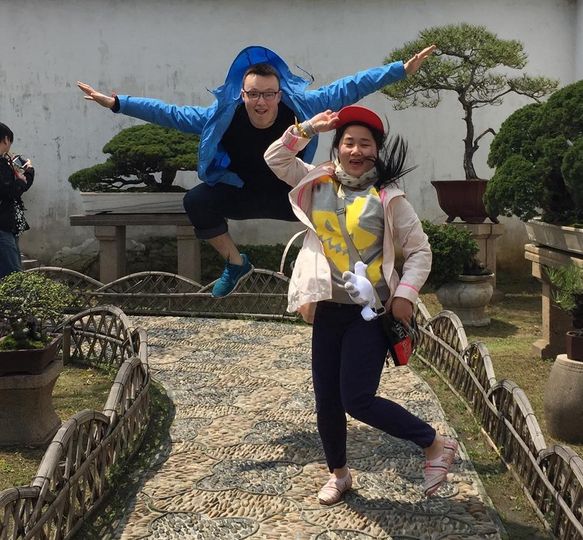 Expert in batch cooking; tech geek and number 1 fan of Die Hard, Nabil is our CTO. He's the one behind LeSalon's innovative technology that is disrupting the beauty industry as we know it.
He spends the majority of his time working on the app and website (that we all know and love so well) and making sure it's the best it can be. But how did it all begin? After realising university wasn't for him, he dropped out and founded his first company with a few friends which, needless to say, started a wild adventure of success and failures. He spent the next however-many years in start-ups and, even, working as a digital nomad in Shanghai for a while.
Once being introduced to JM & Natasha by a friend and learning all about LeSalon, it didn't take long before he joined them in the adventure as CTO (and hasn't looked back since!)
This week we asked Nabil all the questions we know you've been dying to hear – check out his answers below!
What did you want to be when you were younger? 
Went through a few phases… Graphic designer, movie editor, entrepreneur. They all had something in common though which was using my creative skills to live life on my terms. I also think it would be really fun and fulfilling to be a fireman or police officer… maybe one day.
What does your day-to-day job entail?
Being a CTO in a startup is pretty funny. In a larger company it would be purely a management position but here I manage, architect and code all day every day. It's a really exciting mix. Usually the way I describe it is all the apps and systems that you see at LeSalon, I had to come up with those and had some building and refining them from my amazing team. My role also includes everything extra to do with technology in the company, so internet, making sure team members have the right computers, DIY, driving things to peoples' homes. All things I love doing to be honest.
What's the best part about your job?
Knowing that we are directly having a positive impact in peoples' live every single day. For our therapists, we are helping them access more opportunities to make money and have an independent career, and for customers we are delivering a little slice of comfort to them every time they book. It's really motivating to see our apps getting used by everyone.
What's your favourite thing about working at LeSalon?
Spending every day with people who share my values about family and freedom.
What's your favourite treatment?
Back wax. I tried it one time when I stepped in for a trade test, and actually got hooked. The feeling of a T-shirt on my smooth back is really nice and I think I'm addicted to it.
What's your favourite quote?
"Good things come to those who wait, but only the things left behind by those who hustle."
What's your favourite LeSalon memory?
Moving into our first real office at Ministry of Startups which was really basic – plywood walls and cables hanging from the ceiling. It was like a blank canvas for all the companies inside to transform.
What are your top 3 favourite podcasts/books?
I think the best book I've ever read is The Monk And The Riddle by Randy Komisar which looks at the meaning of our lives through a series of parables and life stories. I read it during a hard time in my life and it helped remind me of what's important. I really like listening to the H3 Podcast for its weird absurd humour and memes. And I think my favourite fiction books are The Edge Chronicles tied with His Dark Materials. Maybe The Fountainhead too.
What do you enjoy doing when you're not working?
Spending time with my family, riding my bike, batch cooking and playing video games.
What's your background?
I had a lot of uncertainty about my career as I was finishing school but decided to go to university even though I wasn't sure whether I should be there or not. There, I made a few friends who felt the same as me and we dropped out and founded our first company together. That started a wild adventure of successes and failures, even a couple of years living abroad in Shanghai being a digital nomad, which is where I was when a friend introduced me to Jean-Michel and Natasha. I've been in startups for 9 years now and am loving the freedom and purpose this life has given me.
What makes you feel 'powerfully beautiful'?
Lie in, hot day, Eggs Royale for breakfast, ride my bike down to the cafe, drink an Iced Mocha and mess around all day with technology and business ideas on my laptop. Swim in the evening. Heaven.