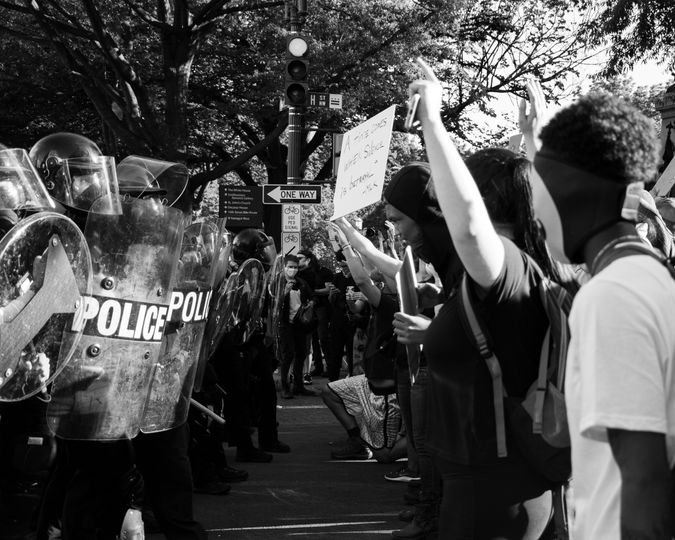 "If you are neutral in situations of injustice, you have chosen the side of the oppressor."
At LeSalon, we have and always will be committed to diversity and inclusivity. We work hard everyday to create an inclusive platform and company culture where all voices are heard and represented.
However, these past few weeks have shone a spotlight on even more injustices within our society and it's devastating. We have been shocked over the unjust and horrific deaths of George Floyd, Ahmaud Arbery, Breonna Taylor, the harassment of Christian Cooper, the list goes on… Our hearts go to the communities who have been impacted and to the members of our community who are hurting. We are telling them that their lives matter, black lives matter.
Inclusivity and empowerment are values that are close to our heart: we represent a diverse and vibrant community of powerfully beautiful women, men, customers, therapists, people of any shape, colour or gender. We believe that as a community we have an opportunity to challenge the status-quo, which is why we've compiled a list of resources below for you to read, listen and drive change at your level.
At our level, we will be engaging with our community to understand how we can drive change within our business and community. We welcome ideas and suggestions as to how we can be better at driving change.
Silence is loud. Let's drive change together, no voice, no action is too small.
"In a racist society, it is not enough to be not-racist, we must be anti-racist" Angela Davis
Online Resources:
Books:
Black Feminist Thought – Patricia Hill Collins 

Me and White Supremacy – Layla F. Saad

Heavy: An American Memoir – Kiese Laymon 

I'm Still Here: Black Dignity In A World Made For Whiteness – Austin Channing Brown 

The Bluest Eye – Toni Morrison 

The Fire Next Time – James Baldwin 

The Warmth of Other Suns – Isabel Wilkerson 

White Fragility – Robert Diangelo

The Color Purple – Alice Walker 

Small Great Things – Jodi Picoult

Between The World and Me – Ta-Nehisi Coates

I Know Why The Caged Bird Sings – Maya Angelou

How To Be Antiracist – Ibrahim X. Kendi
Being Black in Britain: The Civil Rights Movement They Never Taught You In School – Jasmine Botchey
Organisations:
Donate:
Here is a list of organisations you can donate to…
Petitions You Can Sign:
On Netflix:
Television shows, documentaries, and films have great power in educating and showing oppression and injustice. There is a mixture of fictional shows and true events that highlight oppression and racism.
13th 

Dear White People 

When They See Us

See You Yesterday 

American Son

Orange is The New Black (specifically S4:E12)

Explained: The Racial Wealth Gap

Time: The Kalief Browder Story

Who Killed Malcolm X?

Fruitvale Station

Strong Island 

Brian Banks 
Podcasts:
About Race

Momentum: A Race Forward Podcast 

The Diversity Gap 

Code Switch 

Pod for the Cause 

Seeing White

Pod Save The People 

The Stakes 

Shine Brighter Together 

Code Switch

What Matters

You're Pretty For A…

The Intelligence

1916