Supplements or diet? The secret behind strong nails
By Cassidy Brown, January 9 2019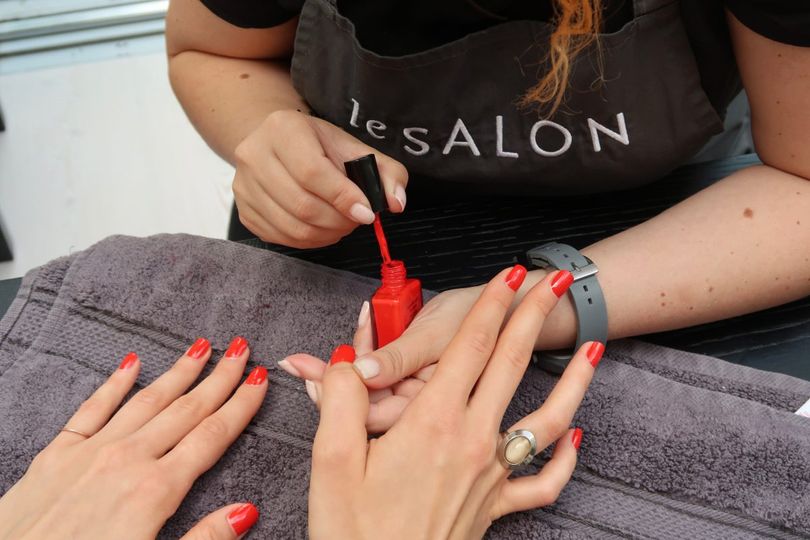 There's no shortage of hair, skin and nail supplements on the shelves that promise longer, healthier and stronger nails. We've been wondering whether those nail supplements really work, or whether they are really just fooling us to get us to invest into more pointless products. With the mass of celebrities and social media influencers out there promoting new supplements every day, it's hard to tell whether their claims are genuine or not.
Many Instagram influencers are not honest about their sponsored content and fail to disclose that they are in fact being paid a lot of money to promote supplements. It's the brands behind this dishonest content that is often the same ones who make extreme claims about their product. A message that is consistently repeated within the nail supplement industry, is that when it comes to growing your nails longer and stronger, the most efficient way to do so, is with their products. We were curious to uncover whether their claims were real, what ingredients they use and if supplements are better than diet when it comes to the health and growth of your nails. We have delved deep into this market and collected some surprising results, read on to find out more.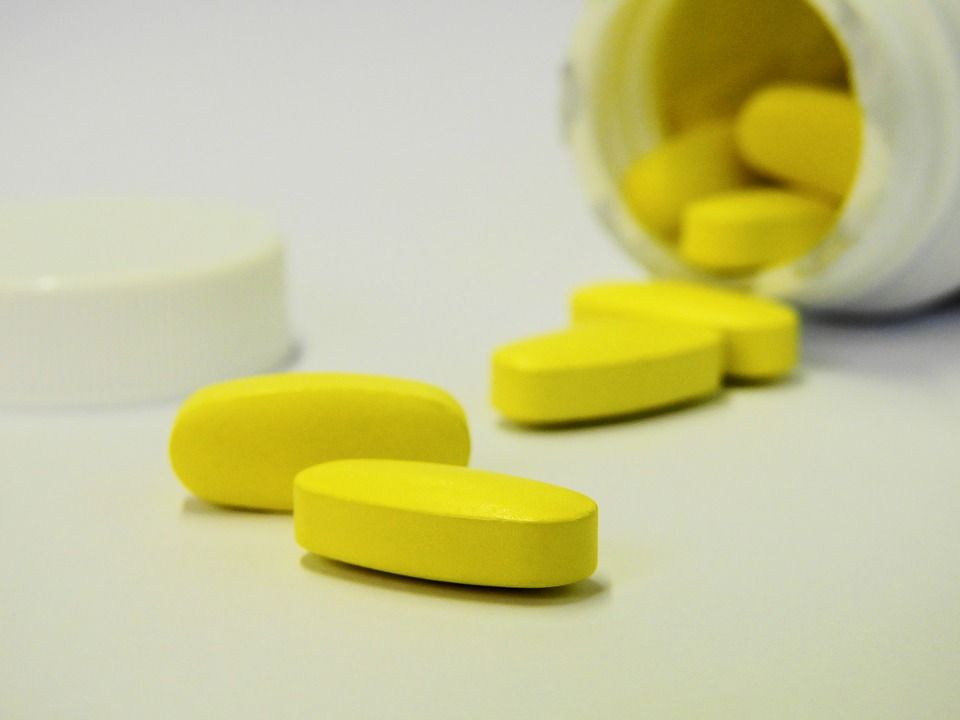 Every day nail supplement
Perfectil is an example of a commonly used nail supplement, as well as Natrol Skin, Hair, and Nails Advanced Beauty supplement. Both of these supplements contain Vitamins B-12, C, D, E, Biotin, Zinc, and much more. These vitamins are proven to improve the quality of your nails if taken properly. However, like with other nail supplements, it all depends on the individual person. Some supplements can contain other vitamins and ingredients that aren't necessary for all people and not sticking to the guidelines could cause more harm than good.
Are there any side effects?
Some nail supplements can have some side effects and again, this all depends on the person taking them. Most of the on the market today contain doses that are way above the recommended intake of those vitamins. It is possible to overdose on Vitamin A, which is a common ingredient in nail supplements. Some of the extreme side effects can lead to skeletal problems, birth defects, stomach issues and bone fractures. Too much Vitamin E, another common vitamin in nail supplements, can cause your vision to be blurred. If you're thinking about investing in a certain product, you should always check with a doctor or a health expert to ensure that they are safe for you to use.
What is biotin?
If you've checked out any nail vitamins, you've probably come across biotin. This one of the main vitamins used in many nail supplements. It can encourage the production of protein for nail growth during absorption to the nail bed. It is recommended for people who have brittle, thin nails to take a biotin capsule two times a day until they see results. Biotin not only helps to strengthen your nails, but it can also make your hair and skin stronger and healthier. This vitamin is also present in many different foods such as eggs, cauliflower, spinach, and mushrooms. So if you're not fussed on taking a supplement, you can make sure you get this nail strengthener vitamin by consuming some of these foods in your diet.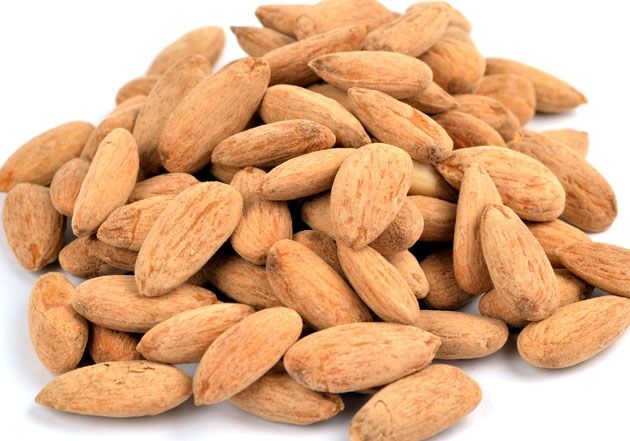 Healthy Diet vs. Supplements
There are many foods that can help your nails grow stronger and healthier including red meat, eggs, and almonds. Koilonychia is a nail disease associated with iron deficiency, therefore the more red meat you eat, the less likely you are to develop this disease. Dark leafy greens like spinach or any type of beans contain iron as well. Magnesium is a natural anti-stress mineral, and you can find loads of it in almonds. Your nails can develop vertical ridges in them if you have an inadequate amount of magnesium in your system.
It's never a good idea to put something in your body when you don't know if all of the ingredients in it are good for you or not. Therefore, a healthy diet is much better for you than to try and take supplements of any kind. Most nail supplements contain ingredients that could cause cardiac arrest, organ damage, and cancer. Not to mention that supplements won't have some of the vitamins and nutrients you get from whole foods. While on the whole foods side, you will be sure to get the vitamins needed for healthy nails and not have to worry about any unpleasant side effects.
At home remedies for stronger nails
To avoid any possible side effects or no effect from supplements at all, focus on a healthier diet that includes foods with all the nail strengthening vitamins you'll need and give natural remedies a go. Olive oil, tea tree oil, and Vitamin E oil have been proven to help the growth of your nails. Apply the olive oil or Vitamin E oil directly to your nail beds and massage it in, or soak your nails in water with a few drops of tea tree oil mixed in to get the best results. You can also try soaking your nails in equal portions apple cider vinegar and water or green tea.
Our findings
Nail supplements haven't shown any kind of promise that they work on every individual using them. According to Consumer Reports, if you have a deficiency in any of the vitamins that are included in nail supplements, then you could notice some positive changes in your hair or nails after taking them for some time. For someone who has no deficiencies though, they won't do you any good and could potentially cause harm to your organs. Our research leads us to the conclusion that a healthy diet is the best way to ensure healthy nails.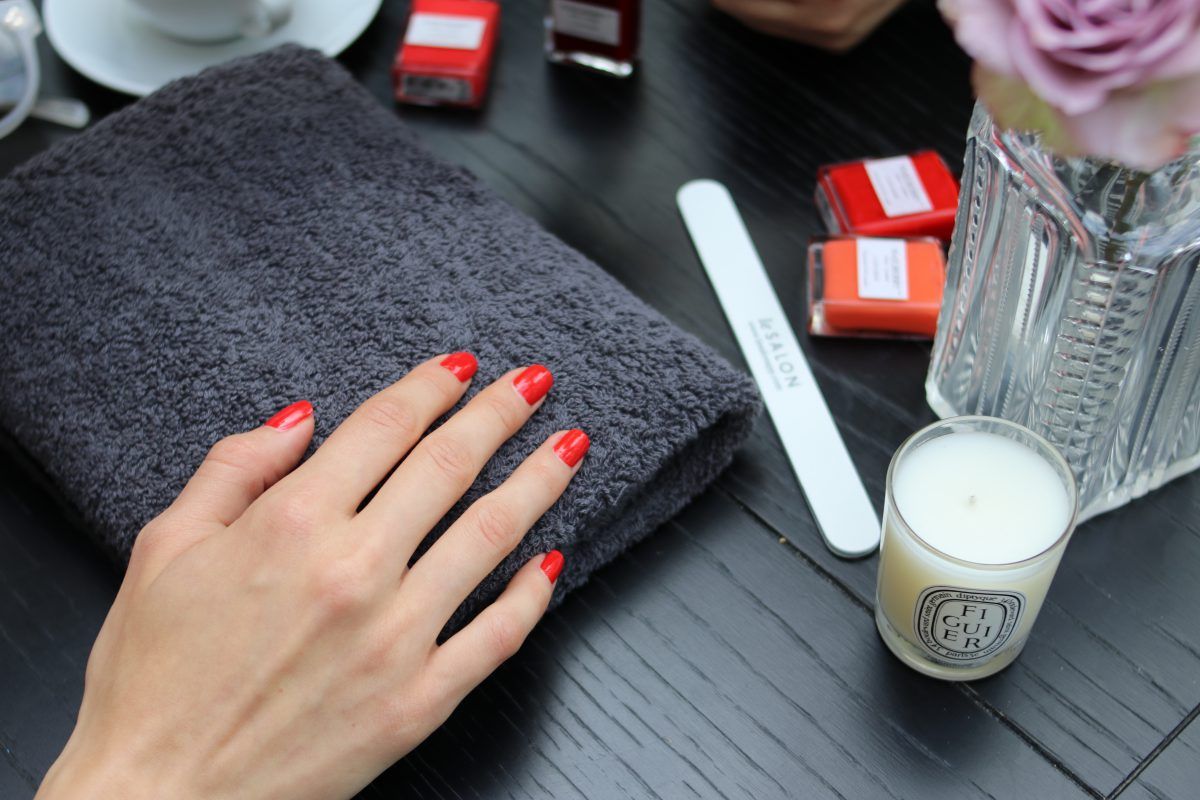 Our nail techs advice
Here at LeSalon our nail techs are highly trained and have been working in the industry for many years. We've compiled some of their best advice on how to get your nails to grow longer and stronger. They swear by Mavala Scientifique Nail Hardener/Conditioner for soft/flaking nails. We've noticed that massaging cuticle oil into your nails regularly will do wonders for your cuticles and the all around health of your nails. By wearing gel on your nails, it will add an extra layer to make them appear stronger and give your nails time to grow.
For more tips and tricks on how to make your nails look and feel their best, keep up to date on our expert advice section on our website! And if you want your nails immediately stronger, book a manicure with us!