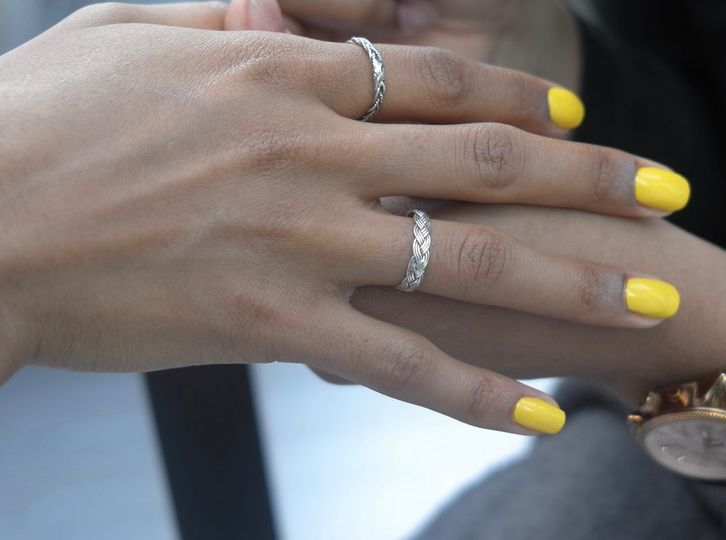 Heralding the return of warm weather, longer days and lighter nights, spring is always one of the most exciting seasons of the year. It's the time we strip off our heavy winter clothes and delve back into our summer wardrobes, making it an experimental time for fashion and beauty. From dresses and jeans to hair and makeup, spring often brings with it a whole raft of new trends and ideas. Often, these new styles reflect the colours and energy of the season. Optimistic, fun, bright and bold, spring styles are often the most memorable of the year. 
The experimental season doesn't stop at your nails! After a long winter spent shoved inside gloves and neglected, a lot of us choose spring as a starting point for fabulous nails for the sunny season ahead. If you're thinking about treating yourself to a manicure and want to indulge in one of the latest trends, check out our springtime manicure forecast.
Go natural
During the spring months, old Mother Nature showoffs the most beautiful colours around. A quick look at your local park or garden will boast a world bursting into vivid and vibrant tones, with yellows, greens, pinks and reds everywhere you look. Don't be afraid to take inspiration from the natural world this spring. Though we're not suggesting a luminous lemon and lime ensemble for your next manicure, slightly toned downed versions of fresh springtime colours can work extremely well.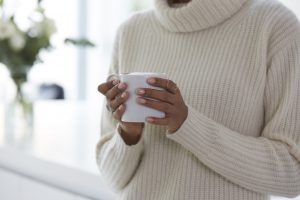 Metallics
When the sun finally reappears after a long dull, wet winter, it can seem like the whole world is sparkling. Sunshine reflects off every possible surface creating little bursts of light all over the place. Why shouldn't your nails join in the party? You can borrow this intense, eye-catching look by choosing a metallic finish for your next manicure. Stylish and sophisticated, metallic nails are just what you need to illuminate any outfit for work or play and to shine on through the inevitable April shower.
Black accents
You can make your springtime nails stand out even more by using black accents to really bring out the colourful tones. A black tip, base or detail can help to enhance your chosen tone. It brings your nails to life and helps them to really shine. Choose to accentuate your colourful nails with black if you want your look to appear striking, bolder and trendier or if you're looking for a springtime manicure look with a difference.
Cuticles
If you want to give your nails a little lift but aren't sure black is the fit for you, you could opt for another trend set to sweep through springtime. Let your cuticles be the star of the show. Embellished cuticles have been appearing more and more often on catwalks and in magazines. Often created using flashy colours and metallics, this distinctive look is at once out-there and understated. If you're after a subtle colour or shine to your everyday look with a cheeky twist, let your cuticles do the talking.
Contrasting block colours
Some of us by this point are done with the dull winter tones.  If you are ready to start spring with a bang, contrasting block colours are the way to go. Choose a main shade for your base tone then add stripes, dots or geometric patterns in a secondary colour. Use shades that make a statement and that complement each other, for a springtime manicure with a difference. The daring amongst you can go all out with colour choice for this look.  When it comes to block colours: the bolder, the better.
Neutral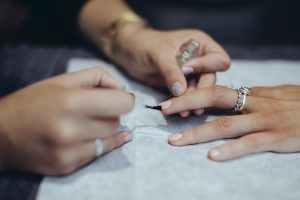 Alternatively, if you want to go completely the other way and make your manicure subtle, sophisticated and versatile, opt for another spring trend and go neutral. Reflecting the softer tones of the season, neutral spring colours often include light shades of pink, green and nude. Drawing on a more natural palette, this style of manicure is ideal if you want something that will work well with your everyday outfits and be suitable for formal events and parties. When deciding on a shade for your neutral manicure, look to your skin tone. Ideally, you want a colour that's going to complement it. Not one that's going to make you look washed out and pale.
If this has inspired you to shake up your own nails this spring, why not book yourself in for a manicure with LeSalon? Embrace the trends of the season from the comfort of your own home! 
Our nail experts at LeSalon are inspired by ever-evolving nail trends. Find out what they love about their craft in this video: