Meet Rachel Carrell: Founder of Koru Kids
By Zoe Greenwood, April 24 2020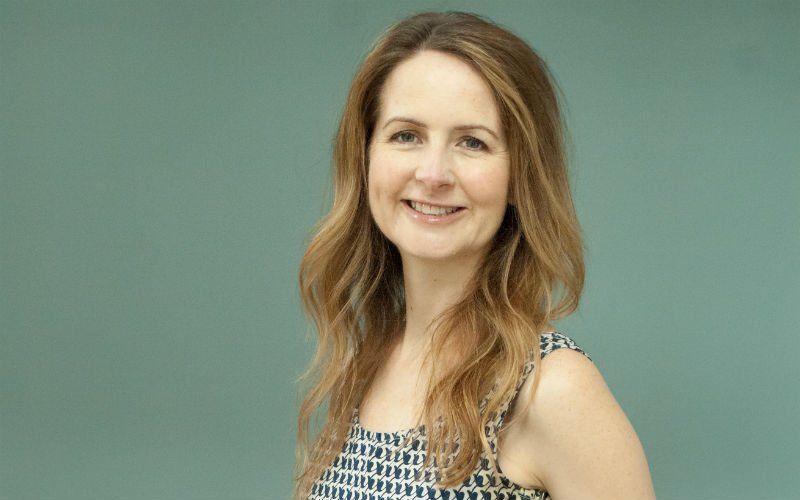 We're excited to catch-up with this week's female entrepreneur Rachel Carrell, founder of Koru Kids. Not only because of her drive and commitment to providing parents with safe and reliable childcare but because like many of you who book with LeSalon, she's a working mother juggling her business with family life.
It's so great to have you back on Ladies Who Launch! Since our last chat a lot has happened, how have things progressed with Koru Kids? 
So, we've grown a lot and have been developing our service a lot more. At the moment, we're trying to get a very exciting new COVID-related service which is virtual nannying. We're also offering a ton of support to our nannies right now – we always have been offering support to families and nannies, but right now I think it's 10x more than it ever has been in the past which is great and is something we're looking to continue even after the pandemic is over. One example of what we're doing is offering our nannies free-funded qualifications in childcare-related subjects so they can get a level 2 CACHE accredited qualification through us and it's a really amazing way for nannies to just take advantage of any downtime they have right now while they're unable to work.  
Another thing that we've been doing ever since the start of the pandemic is helping train medical students who have volunteered to provide childcare for NHS workers.
COVID-19 is on everybody's mind. What impact, if any, did it have on the business? Are you still able to provide childcare? In moments like this, we need it more than ever!
It's on my mind so much. It's such a tough time for parents. I'm hearing every day from parents who are really struggling to work from home while also homeschooling their kids – it's not possible to do these two full-time jobs at once and we're helping as much as we can. In some cases, we do have nannies who are still working – the government's guidelines are pretty clear on that and there's no legal problem; however, we give a lot of advice on how to keep that safe – we advise nannies not to use public transport and we don't recommend that older nannies carry on working, but we do have a lot of parents whose jobs are essential and they do need a nanny to continue. 
We're also, like I said, supporting Virtual Nannying and that's where a nanny can work remotely and play with the kids. We have a lot of activity suggestions and we help them figure out what technology they need to use – we actually had a zoom call yesterday with some of our virtual nannies to share these practices.
How has the childcare industry changed since you started Koru Kids and where do you see it going following this crisis?
I think, unfortunately, nurseries are under a huge amount of pressure and a lot of them are going under, so I think there will be a big change. Culturally, a lot of parents are starting to think about things differently and one of those will be regarding sickness and whether nurseries are somewhere they want their kids to be. 
I also think attitudes will change. There are a lot of parents who are actually quite enjoying home-schooling their kids – definitely not every, most parents are finding it very tough, but some are absolutely loving it and I think this will really boost homeschooling to the point that there may be a lot of kids who will be homeschooled full time after this pandemic is over.
Running a fast-growing startup remotely with children in the background must be tough. How are you feeling?
It is tough, I think we're just starting to get into the swing of it now, but for myself, it has been very physically stressful. I've really been trying to up my stress relief practices: making sure I'm getting enough exercise, enough sleep, I've restarted doing Yoga etc. But I'm also really thinking about my team and how they are doing – we're doing a lot more check-ins especially for the parents in the team. As I said, it's so tough looking after your kids and also working, so we're really trying to be mindful and understanding.
Since the Government's lockdown measures, many parents have also found themselves having to work from home, along with the extra responsibility of looking after their children. What advice could you give to them? 
The main advice I would give to them is just be easy on yourself and be easy on your kids. One of the really helpful messages that have come from schools is that the hard problem to solve is not necessarily the academics – if your kids are a little behind, that's something they can solve, but what is much harder is if they come back and they're mentally in a really bad place, so it's super important to make sure that they feel safe and secure. Depending on their age group, it may be that for the younger ones, it's just about maintaining as much normality as possible. As they get older, it may involve talking through what's happening, validating their fears and letting them work through it. 
There's actually a lot of evidence that children – anyone really – talking about what's bothering them, making a sense of it, telling the story and repeating it over again is how the brain repairs trauma and we are in a global trauma right now. I keep saying this to my team that if you feel like things are difficult right now, it's because they are and don't blame yourself. So, I think we should all be very kind to ourselves, very kind to our kids and just make it through. Survival is the name of the game.
You are a strong believer that gender equality starts with equality at home taking care of children and we couldn't agree more. Do you think this moment could be a wake-up call for husbands & partners across the world to realise how much work is going into childcare?
I absolutely think it could be. I have heard some terrible stories from mums who are pulling out their hair because they're working full time and trying to do childcare and then they mention that they're husband has been furloughed. I heard one yesterday that the husband was just playing video games up until lunchtime and the mum was struggling to try to do everything. I think that there are a lot of families where there definitely needs to be an honest conversation between the grownups about how these things need to be distributed, but I do believe that there is a chance that child care right now is much more obvious and visible than it has been in the past. 
One fear I have for gender equality is that the people who get furloughed, go part-time or compromise their career systematically will be the women and I think we should be working really hard to not make that the case.
We hear a lot about the importance of a good routine when staying at home. Do you have a particular routine that you follow? And how important is a good beauty routine?
I only recently got into a much better beauty routine. In fact, I used to have too many products, but I got some good advice from a dermatologist who told me that I needed to pair all those products back and only use these 5 things. So, now I have a super simple routine and it works really well for me. The advantage of it is because it's so simple to use that I can actually stick to it.
What is the beauty treatment you miss getting the most?
Like everyone, I am dying for a haircut. I actually had a haircut scheduled on my birthday (March 17th) which was well before lockdown but I didn't feel like morally I should be travelling, so I cancelled it. And, although I don't regret it exactly – I think it was the right choice – I just really wish I had a haircut right now! 
Also massages – I really, really, really would love a massage and that's mostly because I don't have a home office, so I'm working from all sorts of terrible postural positions.
If we sit back together in 5 years, where do you see yourself with Koru Kids and how do you think the world would have changed with regards to gender equality in front of childcare?
I'm optimistic about gender equality. I think we've made some enormous gains in the past few years. One example of something that has dramatically changed in the last few years is the number of women experts who are now on panels at conferences and TV. 
This was a really big deal about 3 or 4 years ago, but there was this huge push led by the BBC and many others to get more women in prominent expert positions and I think that has been really successful. So I think when we, as a society, focus on something, we can really change them quickly. As I said, I do fear that this pandemic is going to put back the cause of women's equality in the workplace and I think the way to solve that is to talk about it and help parents everywhere have honest, open discussions about it.
What makes you feel powerfully beautiful? 
I don't really relate to the word beautiful – it's not something I particularly try to be. I try to have fun with the way I look, but I usually don't pay that much attention to it. I have found that during lockdown either I'm just in the most casual loungewear you can imagine, or I decide that today I'm going to wear one of my beautiful dresses for no reason. I don't see anyone, I don't tell anyone – the only people who see it are those that I live with, but I do it because it's fine and it makes me feel happy to be wearing something more beautiful than a pair of track pants. That's what makes me feel vibrant and interesting and fun.