Products To Protect Your Skin Against UV Rays and Pollution
By Jennie Waeland, May 21 2020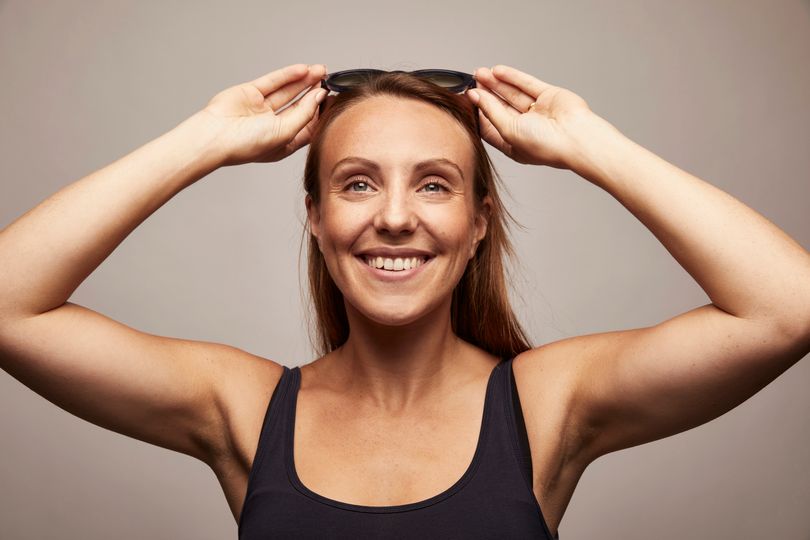 Believe it or not, our skin is the largest organ in the human body. It covers a large surface area and is therefore more vulnerable to exposure, whether that be UV rays, pollution, etc. Our skin plays a key function to our immunity; it insulates our bodies, regulates temperature, acts as a barrier to dirt and toxins and controls water loss, among many other functions. Therefore, it is extremely important that we should treat it with care and ensure that we  protect it whenever possible. 
Did you know that the skin has three main layers? The epidermis, the outermost layer which is used to act as a barrier. Then there is the dermis, which contains sweat glands, connective tissue and hair follicles. Lastly, the subcutaneous layer/hypodermis, which is the deepest layer and is made up of fat and connective tissue.
We have pulled together our favourite protective skincare products to help keep your skin in top condition. 
For UV protection:
This sunscreen is waterproof, sweat proof and sand proof. It is also available for different skin types such as combination or sensitive. Additionally, it is inexpensive, and doesn't leave a whitecast or your skin feeling sticky. 
Made with natural botanicals, this mineral-base sunscreen is perfect for protecting your face from harmful UV rays. As part of REN's 'Zero Waste Pledge', the packaging has been made completely from recycled plastic. Zinc Oxide is used to shield your skin from UV rays. 
This daily facial cream not only protects against UV rays, but also works against dark spots, ageing and wrinkles. This product is extremely versatile and buildable, as it can be used both under and over makeup. It's non-greasy, oil-free formula, helps to hydrate your skin and is suitable for sensitive skin. 
For just under £10, this product is vegan, cruelty-free and free from SLS, Parabens and Sulfates. 
For Protection from Pollution
Living in built-up areas can take its toll on our skin, exposing it to toxins and pollutants. It is important to incorporate anti-pollution products into our skincare regimen. Moreover, pollution can increase eczema, uneven skin tone and can break down collagen. 
Using this mist is a great way to protect you from exhaust fumes, smoke and metals which can be found in polluted air. It also acts as a shield from UV rays. This product helps to hydrate your skin and refresh dull and tired appearances. It will help maintain a glowy complexion. Furthermore, it is vegan, and free from alcohol, gluten, parabens and sulfates.
Made with Moringa, Mango and Shea Butter, this cleansing cream detoxifies the epidermis and helps to remove your makeup. Also, it helps to soften and restore your skin.
This product creates a barrier against environmental damage and stops pollutants from entering your skin's layers. It includes anti-ageing qualities and hydrates the skin. It will also help to restore your skin's PH balance. Furthermore, Retinol 8, helps to strengthen the skin and reduce pigmentation. 
Which products do you use to protect your skin?