Plenish founder Kara Rosen talks building a plant-based empire
By Brid McNulty, April 29 2021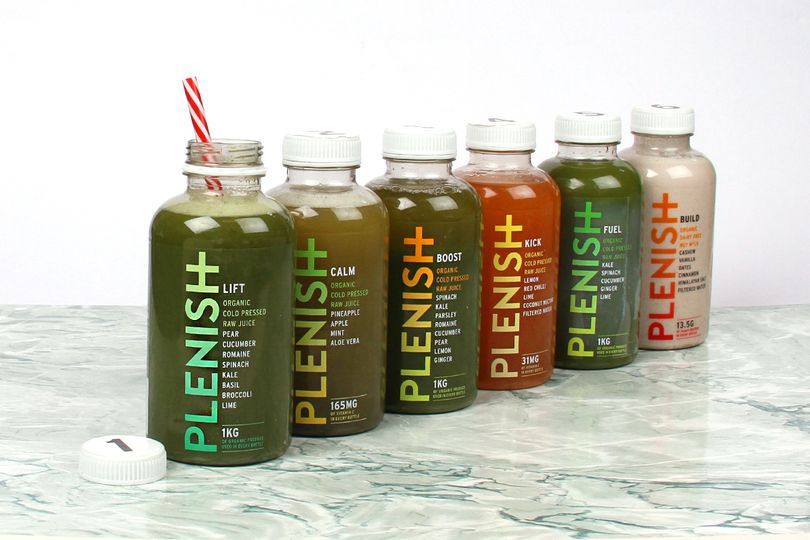 Kara Rosen, the brains and beauty behind the hugely successful juice cleanse company, Plenish, spent some time chatting with us this week. Find out exactly what spurred her to start her own business, the lessons learned along the way and get some insider tips on plant-based living.
1. At which stage of your journey of incorporating a more plant-based diet into your own lifestyle did you have your light bulb moment about creating "Plenish"?
I started Plenish after many years of running on empty and becoming ill. I was inspired by the power that plant-based nutrition had on my health, and after a long healing process decided to take a much more proactive approach to my health. It's where the concept of Plenish started. Replenishing felt very reactive – I wanted to live a plenished life, where I stayed filled up on the good stuff to live a full and active life. Ultimately, this led me to create a portfolio of products (juices, flavoured water and dairy-free nut M*LKs) which act as health-hacks for the way we live.
2. If you had to give one piece of advice to other women starting their own company, what would it be?
Focus on your product first – is it the best in class? Make sure you are passionate about adding value to a consumer's life – if you can nail both of those, you have an amazing foundation.  Then focus on making sure what your product or service offers is well communicated to your target audience, looks great, and has a unique point of differentiation!
3. Is there anything you would do differently if you were to start again?
Not a thing. Even the mistakes are worthwhile, as long as you learn from them. My mistakes have been just as valuable as the immediate wins.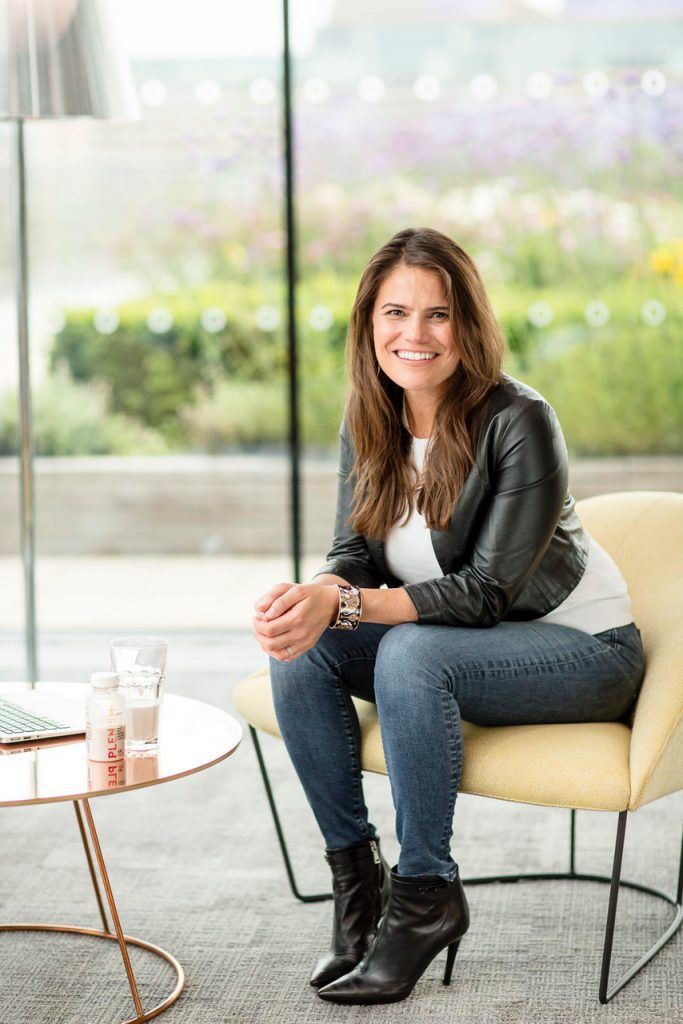 4. What was the best piece of advice you received about running your own business?
It can be lonely as a sole founder – especially in the early days before you have a team. Make sure you have a strong support network of family, friends and sometimes most importantly, other entrepreneurs that you can bounce ideas off of – and share wins and challenges. The network will stay just as important as your business grows, as your challenges are different at each stage of the business. It's so helpful to have one or a few people you can call that has gone through similar ups and downs as you are facing.
5. You have mentioned the importance of gut health and the negative impact of antibiotics – what are your tips to deal with a common cold.
Be proactive and try and keep your immunity up so you limit your chances of catching any infections. That's the Plenish mentality! Consume lots of vegetables and fruits (juicing helps as you can press 1kg of vegetables into one glass of juice) to support your immune system. Eat and drink probiotic foods to support your gut (the heart of your immune cell creation). If you do catch a cold, continue doing what I mentioned above and take it easy, your body needs time and energy to get over infections. In my house, we juice a ginger, lemon and add a bit of oregano oil and take it like a shot!
6. Did you do anything in particular during your pregnancy to help with the fatigue and stave off carb and sugar cravings?
I didn't really think about "fighting' cravings during pregnancy. Cravings usually tell you something – so if you want something sweet or starchy, go for it. Try a healthy version like almond butter scooped into a date, or spread on toast with some honey. If you're desperate for chocolate – have it, just not in excess. When I deprive myself of what I love, it only makes me want it more! I find if I keep some chocolate in the house (my favourite indulgence), I "crave' it less as it's available!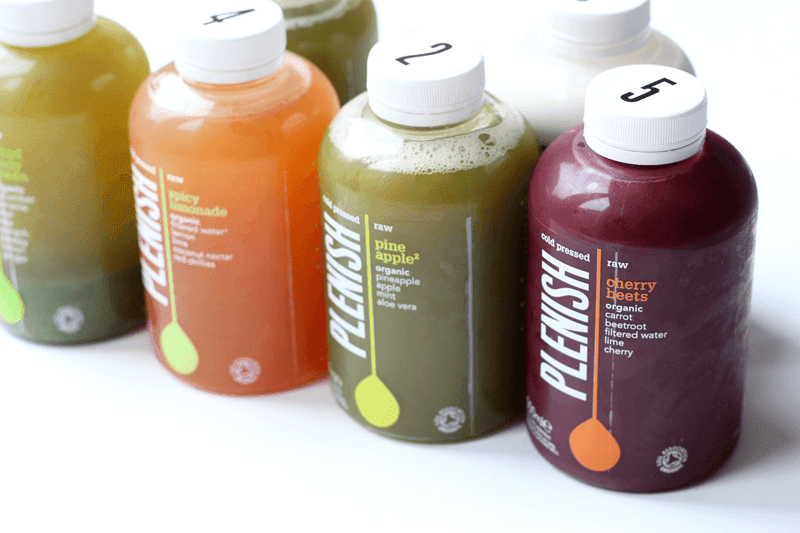 7. What is your ultimate treat?
Time out for myself to get a massage!
8. Plenishmilks taste so good – how did you decide which milks to create?
Across our ranges, the products have all been designed with nutritional therapists and are always about sourcing the highest quality, organic and nutritious ingredients. We envision how you would want to make them at home if you had the time and do the hard work for you.  For the M*LK range, we use 3x more nuts than the competitive brands, are certified organic and don't use any sugar, carrageenan, oil dairy or soya. They are delicious and clean! I launched Almond first as that was what I made at home most often, Cashew came next followed by Hazelnut and most recently, Coconut.
9. What are your hopes for Plenish in the next five years?
The business is going through a pivotal period – as we shift from being a niche player, selling through our online channel and speciality retail to having a proper national grocery presence. It's a great privilege to be able to put products like our nut M*LKS and juices on the shelves of Sainsbury's and Waitrose, spreading the opportunity for consumers to trade up to a better product. We've been doing this in London, and the opportunity to spread this nationally is very exciting. The next five years will see an expanded distribution of our M*LK range as well as some new products launching this autumn, also in grocery stores. We're ready to get the nation Plenished and are making it easy for people to be proactive about their health so they can live their life at 110% without any compromise.
10. Being proactive is something you feel strongly about – have you taken a proactive approach to balancing work and family life?
I really think that "work/life balance" is a myth, and the sooner you accept that, the less stressed you will be.  I always say – there doesn't have to be such a distinction between work and life – it's all living! There are times when your business needs complete focus and dedication. You will miss some bath times and dinners and you will feel guilty.
There are other times when you need to prioritise your family – and you will be less dedicated to your business that day – and guess what – you will feel guilty too!  The only loser in this situation is you – so drop the guilt and do what you need to do. Your "to-do list' may not happen on the exact day you wanted it to, but it all gets done, it always does. The happier you are, the better parent you'll be and the better business leader you'll be too. It does take some proactive diary planning – prepping meals, diaries and so your partner, or childcare can step in where you're not able to!
11. What's your favourite colour to have on your nails?
Mademoiselle by Essie, although I just heard it was being discontinued – I need a new favourite!
Head over to Plenish – we have a cheeky code "LESALON15" that'll get you 15% off their products! The code expires 31 Oct 2017 so be quick! Explore all things Plenish on their Instagram, Facebook and Twitter! For more female entrepreneurship inspiration, check out our Ladies Who Launch blog segment.
And, hey, fancy a bit of pampering? Why not check some of LeSalon's services for the ultimate spa day.