One To Wine x LeSalon @ Mindspace
By Kate Dooley, January 8 2019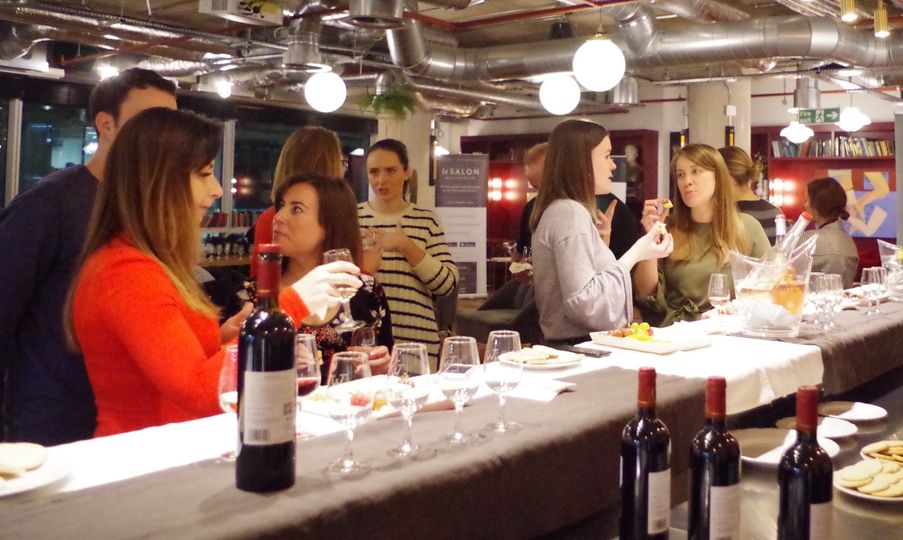 After a month or so of planning, our much-anticipated office manager meet up event finally came to fruition last Monday night at the stunning Mindspace offices in Aldgate. We teamed up with esteemed wine tasting company One To Wine, putting on an evening of nails, wine and networking- what more could an office manager ask for?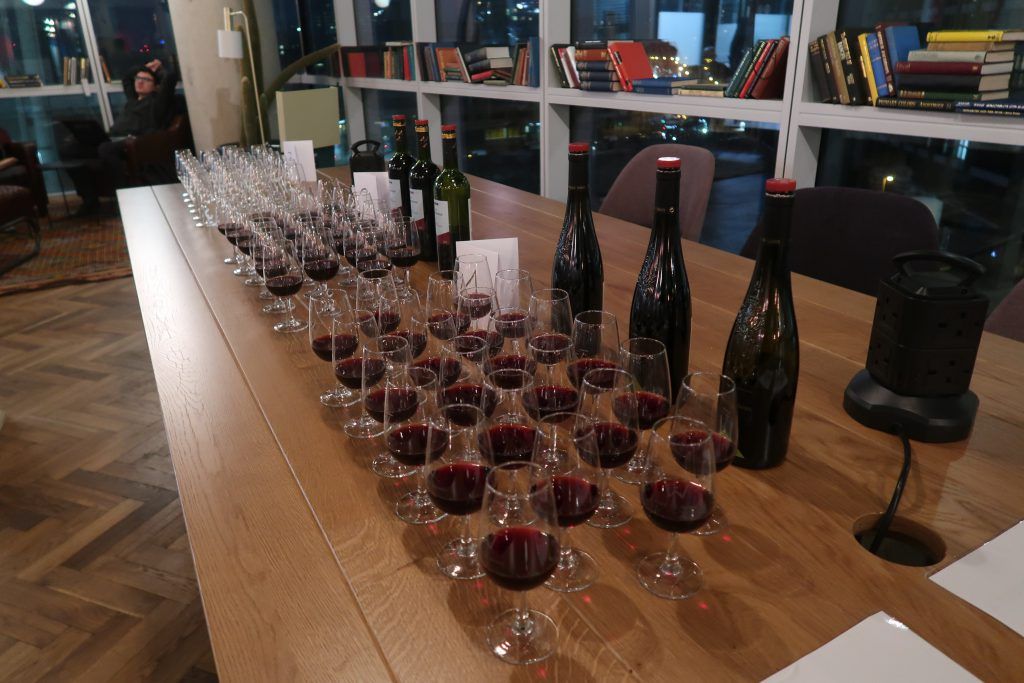 Things kicked off at 6pm with a competitive game of "match the aroma." This was where Maxime (OTW's chief connoisseur) asked us to get into small teams and put our wine sniffing skills to the test.
The aim of the game? To predict which wine matched which ingredient.
A challenge participants diligently accepted.
Ingredient options consisted of pine leaves, exotic fruits, and summer berries – so as you can imagine the wines were immensely flavoursome. Suffice to say, more tasting than smelling ensued.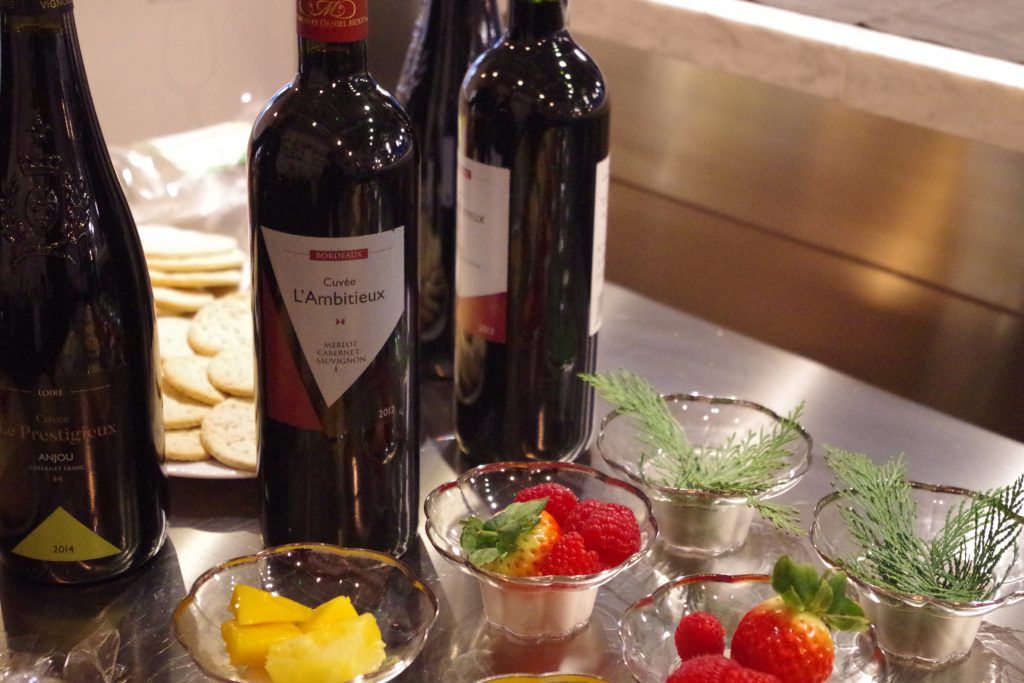 Once the winners were announced and the champagne had been presented, we moved over to the bar area of the floor where the next activity awaited us. The One To Wine team presented us with an array of cheeses and proceeded to explain which wines they matched best with. As Maxime discussed the pairings, one thing that really shone through was his love for the job and, above all else, his passion for wine.
These guys really do know their stuff and spoke ardently about their desire to make wine tasting easy and accessible to everyone, even those with no existing knowledge (myself included).
It was highly educational. The cheese was really good too.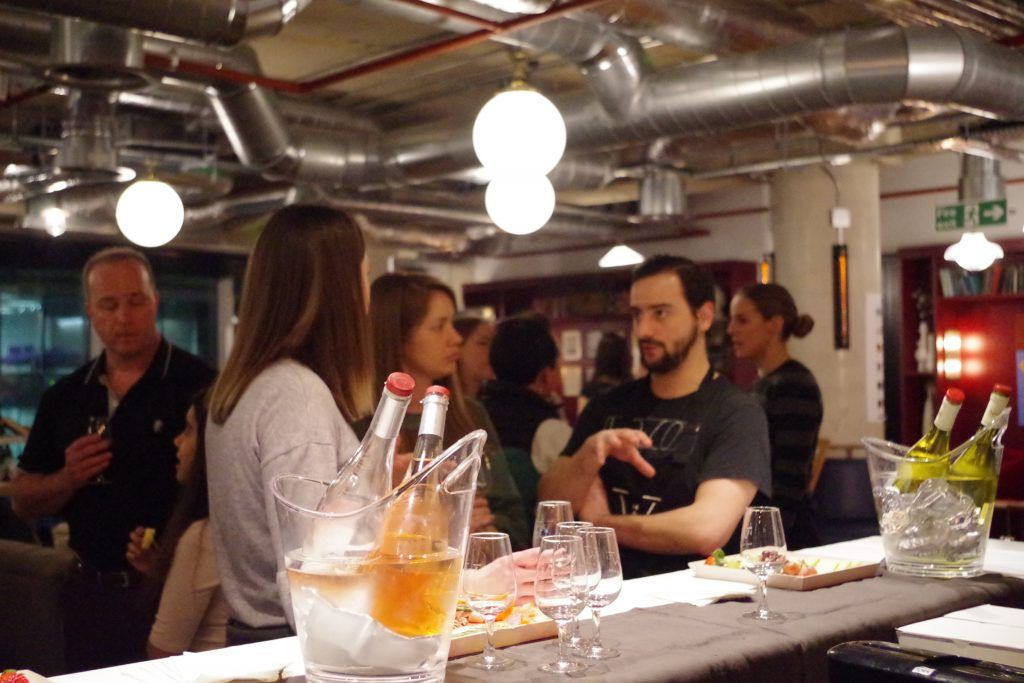 Alongside all the fun-filled activities, LeSalon therapist Francesca was on hand to offer attendees complimentary express manicures – the perfect accompaniment to a good wine I'm sure you'll agree. Pastel pink nails seemed to be the go-to choice for many; an optimistic nod to the arrival of Spring perhaps?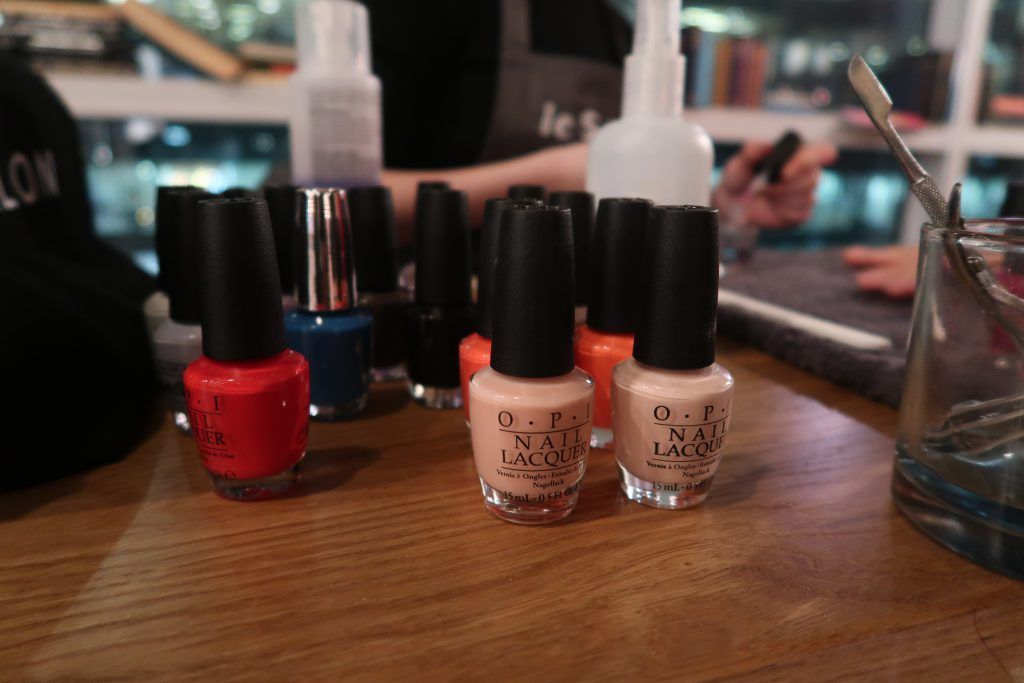 The evening ended with a One To Wine business card raffle, resulting in another bottle of champagne being awarded to the lucky winner!
Thank you
I can't speak more highly of One To Wine and we very much look forward to working with them again in the future- check out their website here. I'd also like to say a huge thank you to Mindspace for allowing us to host our event inside their impressive Aldgate building.
For more of an insight into how we work, take a look at the rest of our blog and make sure to check out some of the services we provide while you're here!