New season shades: autumn nails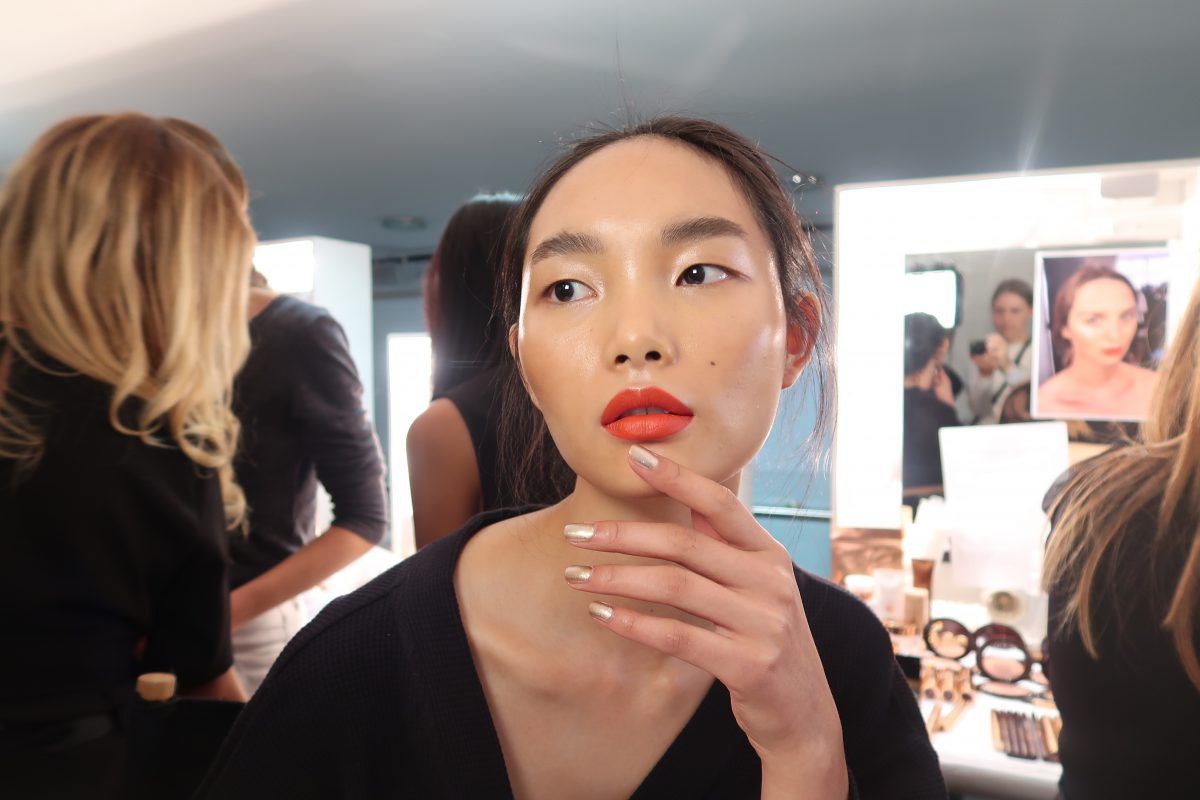 Bring out the bobble hats and pumpkin spice lattes because Autumn is officially on its way. The cooler weather and darker evenings seem to send many of us into a bit of a fashion frenzy as we ditch our staple spring/summer pieces in favour of cosy knits and turtlenecks practically overnight. This is a very exciting time in any fashionista's calendar. However, as we embark upon the annual quest of hunting for the perfect cashmere jumper, it's essential that we don't forget to take care of our nails.
With the temperature set to drop, looking after your hands becomes increasingly important, and what better way to do this than by treating yourself to a professional manicure? A fresh set of nails will instantly complete your look and, since every new season brings with it plenty of new colour palette inspiration, you'll be spoilt for choice when choosing your shade. To help you narrow it down, here's a rundown of our favourite mani hues this Autumn.
Statement Metallics
Gold, silver and chrome nails were all the rage at London Fashion Week last month. From minimalistic nail art that gave a subtle nod to the trend, to all out cyber chic mirror nails; there were a wide range of looks presented. Mulberry made a bold statement with this aesthetic at their AW17 show and at New York Fashion Week models at Cushnie et Ochs played host to nude oval nails detailed with clean metallic lines. As already seen on Vanessa Hudgens and Fergie, metallics are definitely set to pop this season so watch this space.
[I'm in love with Brassy Love! Available through June 30\. Link in bio! #brassylovejn #metallicnails #metallicnailart #nails #nailart #nailwraps #brassnails #limitedtimeonly #metallicmanicure #musthavewraps](https://www.instagram.com/p/BVqgLaoFIH5/) A post shared by Teri Cook (@teris_jams) on
[Day 8 – Metallic #31DC2017 #chrome #chromeails #chromenailart #metallic #metallicnails #metallicnailart #mirrorshine #nailart #silver #onenightstand #nailstagram @modelsownofficial @ellamila. . • Sally Hansen Complete Care base coat • ella + mila "Lights Out" (black) • Seche Vite top coat • Models Own "One Night Stand" base/top coat • Models Own "One Night Stand" (mirror chrome) • Models Own "One Night Stand" base/top coat](https://www.instagram.com/p/BZ_D9G0B2VK/) A post shared by Emma Scattergun (@baybeebat) on
Barely There Nudes
A favourite with the likes of J Lo and Lana Del Rey, the beauty of the neutral nail is that it can be interpreted in so many different ways. For example, Alexander Wang showcased what was described as the 'concrete' nail on his models at this season's NYFW. This is a pale sandy shade that puts a quirky spin on the classic nude nail. Similarly, Gigi Hadid was spotted sporting 'packing tape' nails for a Moschino show this season. Another popular look has been the 'barely there' style which adds a sophisticated touch of clear gloss to the nail. This clean look was seen at Emilia Wickstead's show during London Fashion Week AW17 and is suitable for practically every occasion.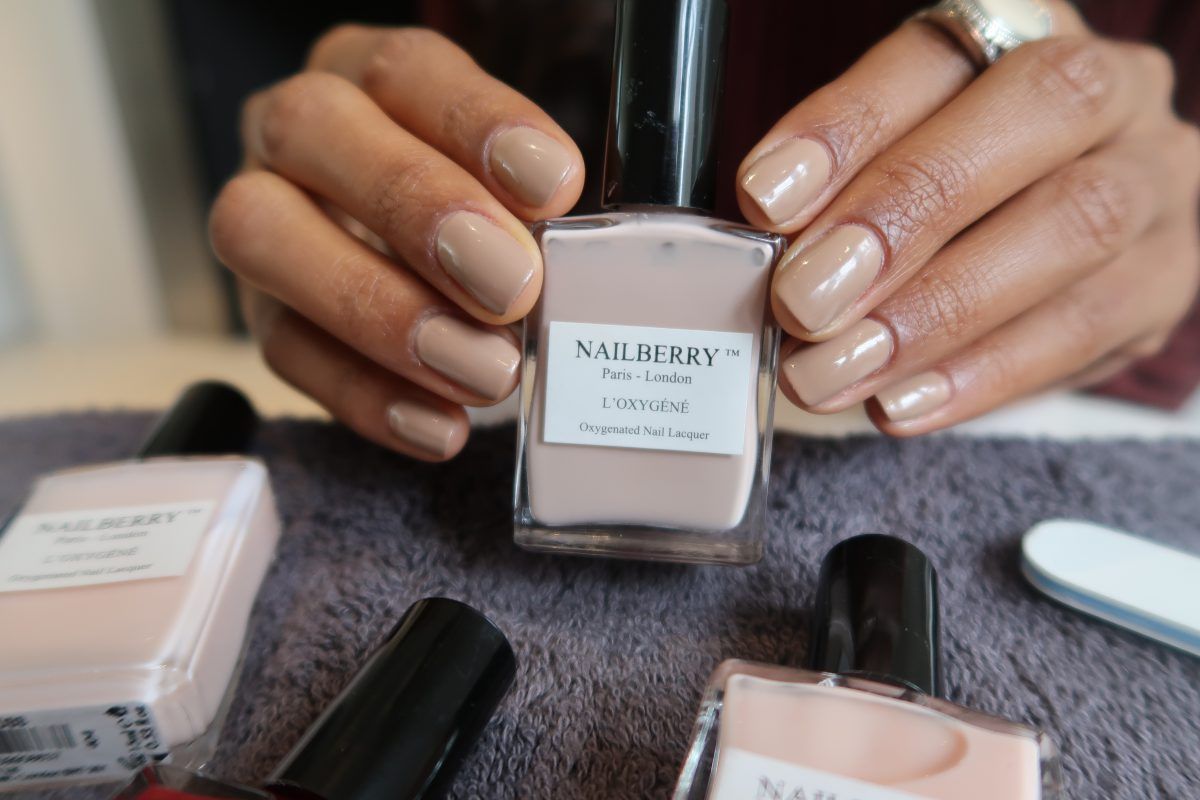 Fierce Reds
Not one for wall-flowers, a fiery red nail will always help you stand out from the crowd. Just ask Rihanna. While red itself is a timeless classic, this season there'll be a strong focus on bold orangey tones which aptly reflects the changing of the leaves. A popular choice with multiple catwalk models this year, red adds a much needed element of spice to any outfit and is perfect for date night.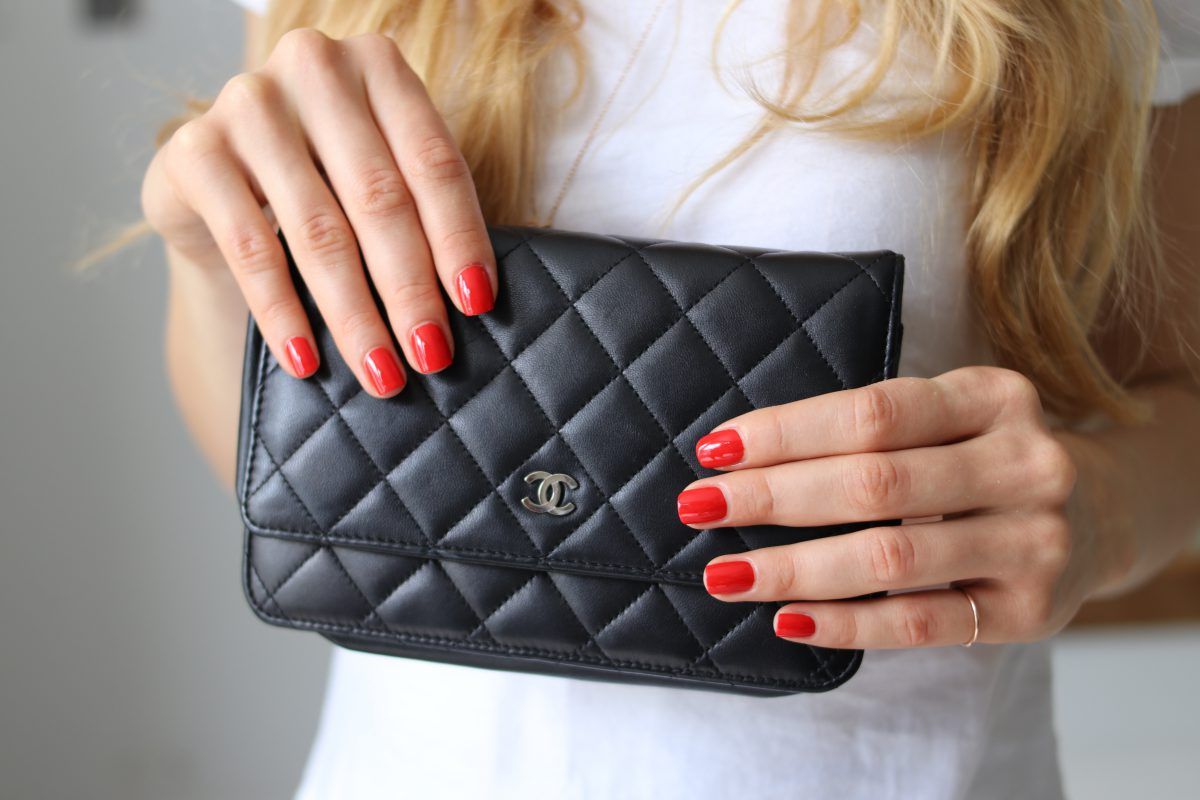 Mystic Teals
If you're after something more unique, why not opt for teal? This shade garnered a lot of attention at the Jin Soon Choi for JINsoon show in New York last month. Smoky greys have been everywhere lately and teal is thought to be a kooky twist on the trend. Fancy an understated but equally vogue teal look? Go for a set of teal tips on a natural base.
[OPI – Is That a Spear in Your Pocket? #opi #opinailpolish #opiisthataspearinyourpocket #isthataspearinyourpocket #nails #nailpolish #manimonday #manicure #teal #tealnails #tealnailpolish #fallnails #jeweltones](https://www.instagram.com/p/BZMqlmqga7D/) A post shared by Emily (@pnwpolish) on
[#nofilter #nailsoftheday #nailsart #nails #nails💅 #nailstagram #nailswag #nailsohlala #nailsalon #nailsaddict #nail2inspire #nailart #nail #nailover #manicurespa #manicures #manicure #mani #hybridnails #hybrid #paznokcie #paznokciehybrydowe #greennails #spnnailsprofessional #spnnails #spnfamilystaystrong @nailacuv @spnnails @dommii96 ❤](https://www.instagram.com/p/BZ647UijZtW/) A post shared by Author Nails Stylist 💅🏻 (@author.nails.stylist) on
Autumn Hand Care Tips
So now that you've chosen your nail colour, it's time to talk about how to care for your hands this Autumn. Firstly, you'll want to invest in a good hand cream to prevent any dry or cracked skin. It's best to use this daily if you want to keep your manicure looking fresher for longer. Wearing gloves can also maintain soft hands and believe it or not, you can actually exfoliate your hands too. A scrub like this one by Madara is perfect, but it's best to keep this to a maximum of once a week as it can be quite rough on the skin if done too often.
For more hand care tips, have a look at our guide to keeping nails healthy in the winter months. Why not book with LeSalon for that perfect autumnal mani-pedi? View our services here.
You may also like...
LeSalon is at your service. Search for the best therapists in your area.