Celebrating Essie's National Nail Polish Day in Style
By Brid McNulty, January 7 2019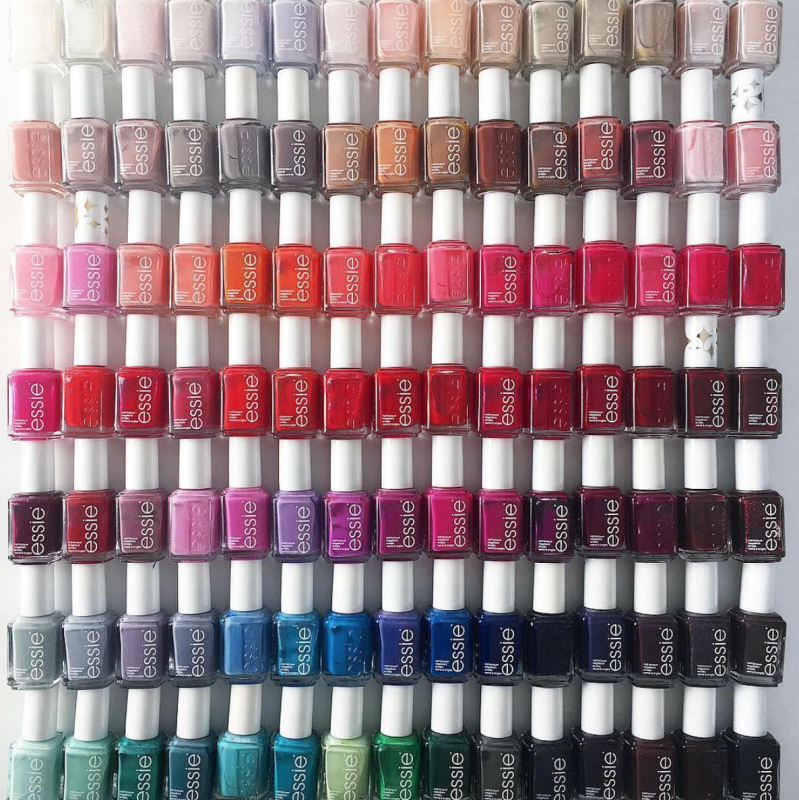 There seems to be a "faux' holiday for everything these days. Don't get us wrong, we do support some of these national days, like National Pepperoni Pizza Day. Because we who doesn't love having a reason to feast on pizza? Naturally, we were delighted when Essie declared 1st June as National Nail Polish Day. Now we finally can flaunt our new manis without just using over the top hand gestures in conversation. If you're wondering how to celebrate this day, don't worry, we have the perfect solution.
Celebrating National Nail Polish Day
NNPD provides us with an excuse for us to hashtag #essielove and #nationalnailpolishday as we show off our mani-pedis via on social media. At LeSalon, it got us thinking about our favourite Essie colours. After all, their amazing selection of colours is the source of much nailspiration around the world.
Our co-founder Natasha is a die-hard red nail polish fan – bright, dark, strong and all reds! She says, "I tend to wear quite muted and natural coloured clothes so I like to have a strong red nail polish to contrast that."
What Essie colour will Natasha be wearing on #NNPD? Jelly Apple
Our beauty development manager Marta usually wears khaki, nudes, red or grey polishes because she feels good wearing those colours. Marta says, "as well as being fashionable colours, I do think they're very professional and smart-casual."
What Essie colour will Marta be wearing on #NNPD? Cocktail Bling
Marla, who manages our customer success, tends to stick to opaque nudes, deep dark reds, and grey tones depending on her skin complexion and if she's been in the sun.
What Essie colour will Marla be wearing on #NNPD? Russian roulette
Christine, our training professionals manager and nail technician out on the field, never sticks to the same colour on her hands. She says, "I'm always willing to try something new whether it's super funky neons or classic nudes or reds." Christine always has white on her toes though as it really contrasts nicely with her skin tone.
What Essie colour will Christine be wearing on #NNPD? Blanc
Brid, our head of marketing, loves light pink shades. It's "feminine and pretty but also understated." During the summer months often she'll opt for something a little different – like purples or blues.
What Essie colour will Brid be wearing on #NNPD? Lilacism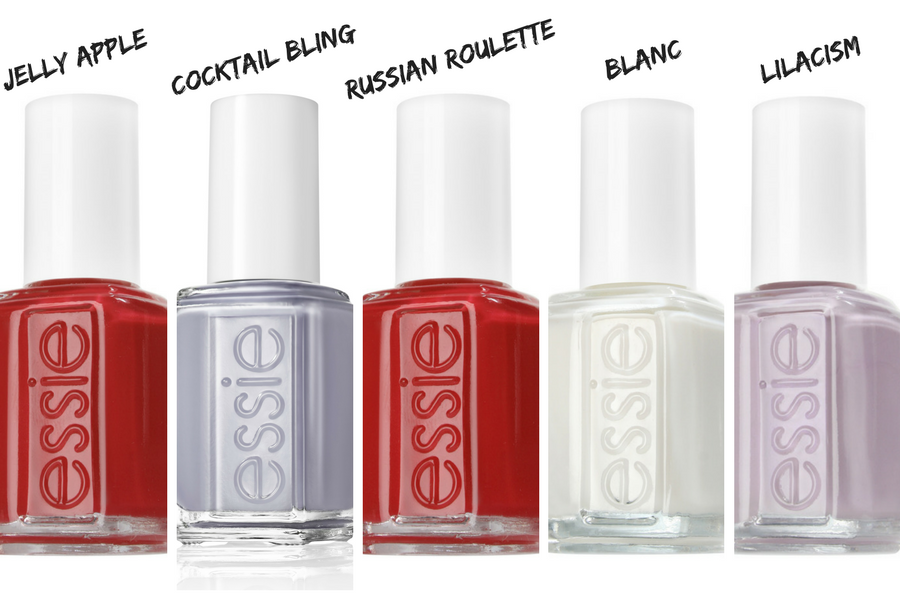 More than just a mani
Essie's National Nail Polish Day gives us a reason to treat ourselves to a manicure or pedicure and at LeSalon we also love the broader idea of celebrating hand and foot care. Often people feel that having a manicure or pedicure isn't a priority in their busy lives. However, we believe there is more to a nail treatment than just glossy nails. Manis and pedis tend to the health and hygiene of your skin, nails and cuticles. More than that, it means taking time out of your busy schedule for some "me' time – a chance to put your phone down and just relax.

We know it's not always easy to fully relax at a salon though. From loud conversations and uncomfortable chairs to the overwhelming smell of chemicals and cash-only checkouts. Even making the appointment and getting to the salon can be an arduous task in itself. We think manicures and pedicures at home are the best! Why not try one? Just book seamlessly through our app or website and one of our nail technicians will come to you – anytime and anywhere. We call it 'beauty for the 21st Century woman'!
We'll certainly be painting our nails on June 1st in our favourite Essie shades. But more importantly, we'll be giving ourselves some time to recharge and feel more confident and healthy. Join us on 1st June! Treat yourself to an Essie manicure with LeSalon and share it with us #lesalonmoments and #essielove!
How about you? Which Essie shine will you be sporting on June 1st? Take our quiz below and see how many others love the same colour!✌🏼✌🏼✌🏼