Meet: Namrata Kamdar, Founder of Plenaire
By Zoe Greenwood, May 1 2020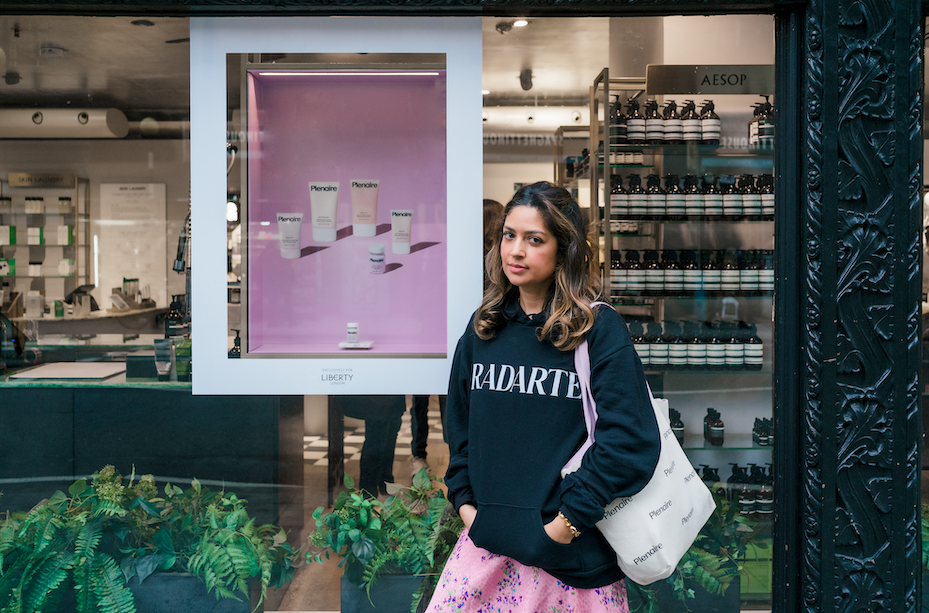 Founded by Namrata Kamdar, Plenaire is a skincare brand which uses organic and sustainable approaches to beauty and lifestyle. We were very excited to connect to Namrata to talk about her beautiful products and building the business. 
What was your inspiration behind Plenaire? 
Plenaire is from the French expression for "in the open air", having the qualities of natural air and light. Holistically it is derived from the 1840 painting technique "en plein air"; emphasizing direct observation of nature, over a narrative and stylized depiction. We want to help young women everywhere take pleasure in their skincare again with our range of clean, sustainably designed products that meet everyday skincare needs but that also encourage emotional well-being and self-care.
During our research, it became evident that cultural beauty narratives for younger people have most definitely evolved. The everyday products that are marketed to young people as they come of age, we heard from them, felt sort of generic, a bit bland. Many people we spoke to said they felt patronized, and that high street brands were offering pretty basic ingredients and childish ideologies. Beauty myths or overly scientific jargon even, that was hard to believe and felt phoney. Being positioned as either rationally "problem-solution" or just about external appearances felt dated and irrelevant.
Second, we understood that mental health and well-being, particularly when linked to beauty and appearance were still a clear opportunity. With Plenaire we could see white space where beauty is no longer just about vanity, but about self-expression; not always about a desire for affirmation, but playing a central role in self-care.
What makes Plenaire different from other skincare brands?
Plenaire formulations were created out of a genuine need to develop safe, effective, and pleasurable alternatives for young women and men to care for their skin. Our business is built on a desire to do as little harm to the environment, animals or the planet as we can – not only because this feels like the right thing to do – but because this absolutely reflects the way our core consumer is shopping and making his or her choices today.
Everything from our ingredient approach* alongside the fact that we are Vegan, Cruelty-free and proudly sourced in the UK reflect the values of our customer.  Ethical practices for us also extend to diversity and inclusion in casting talent and the creative teams we work with. We are passionate about working with younger people at the beginning of establishing their independent lives. Linking beauty to emotional well-being is at the core of our brand. Bringing transparency to topics like mental health in youth as well as working with young people to create platforms of self-expression will always be a priority for us.
*Ingredient Approach We formulate without SLS/SLES, Parabens, Mineral oil/Petrochemicals, Propylene Glycol, PEGs, PABA, Silicones, GMOs, Aluminium, Microbeads, Formaldehyde, Lead or Mercury. This is not an exhaustive list, but where our ingredient approach mainly differs from competitors. We will never test our products or ingredients on animals nor do we use suppliers who test them on our behalf. Our products do not contain animal-based ingredients or animal derivatives. Each product is registered with the UK Vegan Society.
What are the biggest challenges you've faced since starting Plenaire? 
The biggest challenge I have faced is peoples lack of curiosity and their close-mindedness to new ways of doing things. It is therefore quite fitting that we created a brand that means openminded, and gives people the license to drive their own creative expressions. I have always been an innovation junkie and I love new ideas and ways of doing things: I also love the idea of discovery and pushing the boundaries of existing ideas. I think differences in attitude opinion and appearance even are what make people interesting, beautiful and make the world meaningful. The idea that Beauty can be about expression and self-discovery not just the rational end result is what makes Plenaire an interesting concept to me.
With any small business, it is very much around creating something really amazing on a very limited budget. The biggest challenge now is finding the right people to work with – and convincing them to do it in a way that is singular and sharp but perhaps with limited resources.

What advice would you give to other women who intend to start their own business? 
Follow your gut, intuition is a powerful thing and chemistry counts for a lot. I generally am pretty intuitive about the choices I make; people place and ideas either make me feel good in my gut or they don't.
Success is a choice- even if things turn out badly or fail, there is a reason that they happened and it's important to learn from it and course correct rather than feeling victimised by it, or regretting why it happened. Don't give away your power by worrying about what other people think, follow your own instinct and learn by doing.
Don't compare to others- but this is very easy to say, in practice very hard to do- I do this constantly and its normal human behaviour. I think you have to be mindful of what competitors do but comparing too much can perhaps make you feel less motivated and it eats up energy. Stay present and listen actively: don't assume you know everything, make sure that who you work with have the same level of intellectual curiosity and values.
What are your hopes for Plenaire in the next 5 years? 
I am writing this post in the midst of the health crises that is COVID 19 – it's hard to say what longer-term impact this crisis will bring to not just one but all types of businesses, even outside Beauty. But if we have one thing to take away from this it is the somewhat hopeful idea that we have to find ways for technology to help keep our safety, health and well being intact even in the most challenging times. Like LeSalon, we aim to have technology and community at the very heart of every part of our business, knowing that the way we shop and live today may be very different in the future. I think we will always want beautiful experiences, both in product or service, but perhaps the way in those products and services need to be delivered will need to be flexible and incorporate new ways of communicating.
My long term wishes with our business is that we continue to give people a moment of pleasure in beauty to focus on themselves, and that our business finds resonance with enough people to touch millions of lives in every part of the world. When I was younger, I started using Philosophy's Purity cleanser, and I read somewhere that at one point 1 bottle was sold every 20 seconds. For something to be that loved, a daily staple, something people reach for again and again. That's an ambition worth having.
 What Plenaire product could you not live without, and why? 
That's a good segue from the previous question, but it's definitely the Plenaire Rose Jelly Makeup Remover. It's a gentle makeup remover and hydrating cleanser all in one. In doing our social listening it was clear that people wanted something that was both efficient and multitasking today. We created a product that did lots of things together: cleansed effectively, not harshly, removed makeup, was safe for eyes, and that also had a very delicate yet pleasing, cool texture on the skin. In addition, I wanted it to be water-efficient, yet very luxurious on the skin.
Rose jelly has a texture that feels very comforting and helps you remove makeup effectively without the need for scrubbing. Finally, makeup removal is often an evening ritual that should be calming and help you get in the mood to go to bed or relax. We specifically chose rosewater, not for its gentle, tonifying effect. Rosewater is also linked to feelings of positivity, seen by some as a mood enhancer. It rids you of feelings of anxiety and promotes emotional well-being, thereby making you feel more relaxed. The effects of massaging rose jelly into your skin, and wiping away with a warm flannel can have positive effects of well-being. Buy Rose Jelly here.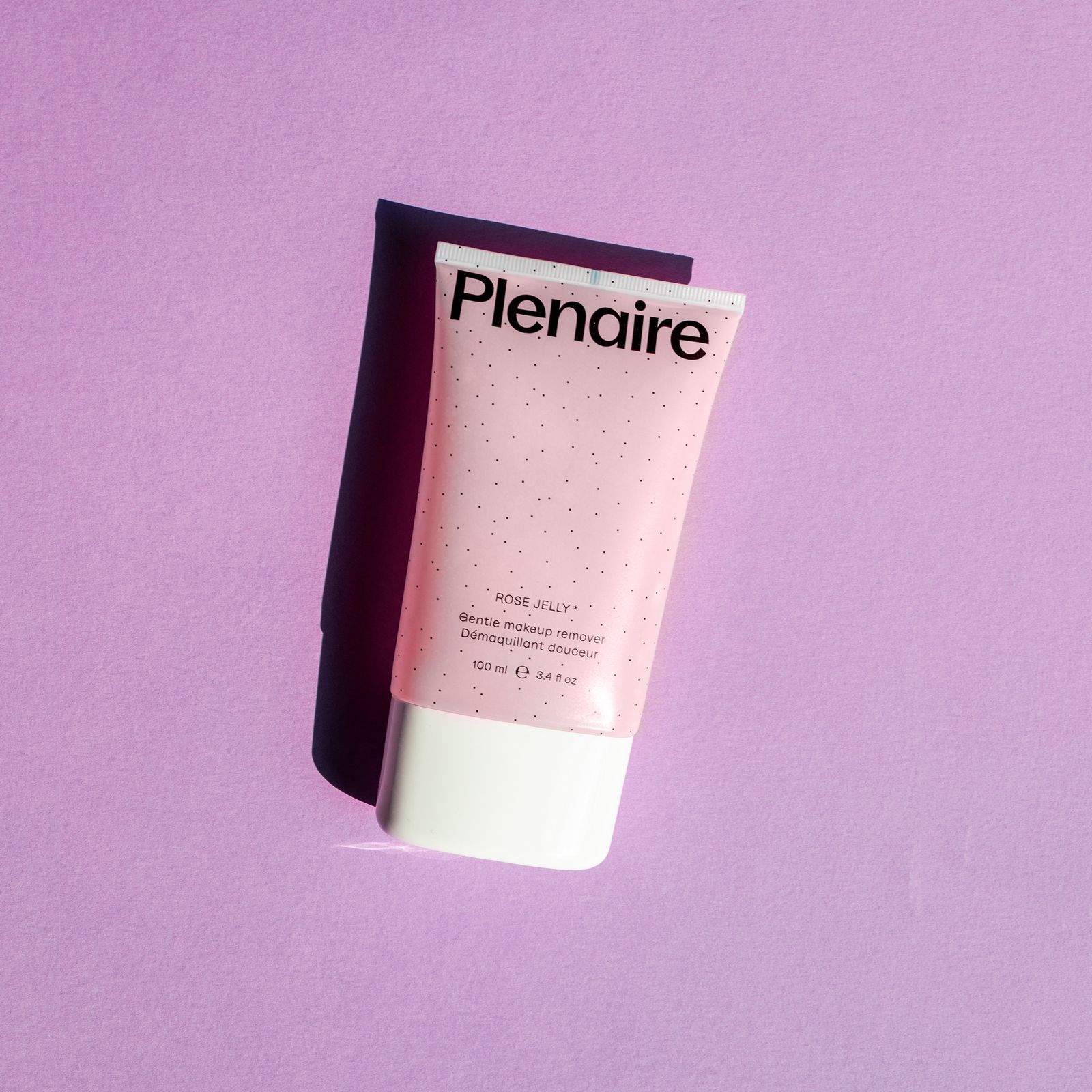 Most women have multiple obligations and commitments to juggle. How do you manage both your personal life and running a business? 
Planning ahead – I know it's a huge cliché but one of the skills I learned really early on as a Project Manager was the importance of planning ahead and administrative detail. If you get to shoot date and you have every detail in place, chances are things can still go wrong but you will probably get the outcome you want. As opposed to failing to plan early and with the right level of detail, I think. I am definitely a J on Myers Briggs and a planner with multiple lists going at any one point in time.
Be outcomes-focused and driven by the end goal. Have a vision of what you want before you get started, and then try and break that down into small manageable pieces and tasks that need to happen ahead of the day to get the best outcome. Running a workshop and using the time to air problems or issues may be therapeutic but is a waste of time. Instead, plan the difficult conversations ahead of the workshop to create the agenda and use the time in the workshop together to create and craft solutions, to get to an outcome that drives a change.
All of this is crucial in terms of managing your time effectively but are things that are obvious. Honestly speaking, you can have all the right planning but then not be lucky enough to have a truly supportive partner. Much of what we have built with Plenaire would not have been possible without the support and help of my husband, Haren. From childcare to accounting, he has helped with it all. My sister in law and her husband have also been an incredible support to us. Have an A team, and a B team, and don't be afraid to ask for help when things get overwhelming.
Finally, get your kids to work alongside you. I have had my daughter and son as well as my niece involved in so much. They have ridden along to warehouses, packed boxes, worked events, created excel lists and managed deliveries for me. I always ask my daughter to help critique creative outputs as I welcome her fresh eyes. She is young, but she definitely gets it, she is great with technology and has an eye for design. She gets Plenaire. I have always encouraged the notion that what I am doing isn't some big formal piece of work, instead for her my job feels like fun, part of our life and about being open to different ideas, including hers.
Sustainable beauty is obviously a huge topic these days, do you think the beauty industry will ever be completely sustainable?
Its hard to 100% sustainable because the action of consumption is fundamentally necessary yet also creates waste. I think if we can get ourselves to rethink our consumption a bit and be more conscientious about how we consume, how often we consume and also be more thoughtful about how we dispose of our waste, this may already be a great start. A lot of this can begin by making simple, everyday changes to habits. Choosing not to buy single-use plastic, packing canvas bags ahead of your shop, choosing a hybrid car, or upcycling materials or ensuring you take steps to thoughtfully dispose of waste, to ensure a better chance of it not going to landfill. Here is a piece that I wrote on this topic here.
Name a woman in business that you truly admire? 
There are so many incredible business leaders to learn from but if I had to choose one, it would be Stella McCartney. As one of the industry's most vocal champions of environmental issues, she is one of the strongest examples of the commercial potential of a sustainable, ethically minded business. She had had disruptive thinking from the beginning – and has held on to her values and beliefs, despite people's scepticism early on. Crucially, her business has a very singular and beautiful aesthetic with sustainability at its core.
At LeSalon, we know that beauty means something different to everyone and we want to empower people to feel their best possible selves. What makes you feel powerfully beautiful? 
I do think there are tremendous benefits to looking after yourself and having a positive mental attitude. Whether that's doing a yoga class, cooking a healthy meal from scratch or getting a massage, investing in our own wellbeing today is a luxury. What makes me feel beautiful is making an investment in my health and appearance, especially when it's linked to better well-being both physically and mentally.