Nail Shapes to know before your next mani appointment
By Charlotte Painter, September 10 2020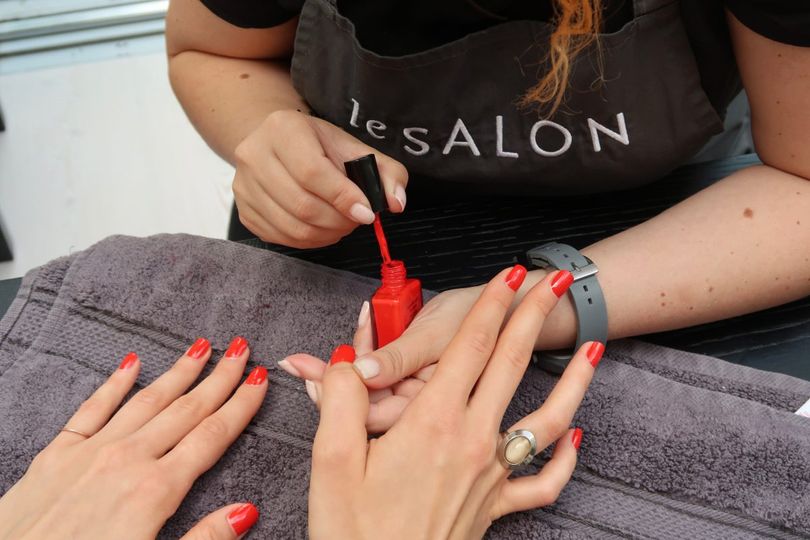 Let's be honest, we've all had a manicure that we didn't like the shape of. Unfortunately, if you're new to manicures, this is usually inevitable.
It's as much about knowing the nail shapes available as it is about being aware of the shape of your hand and which type will suit you best. 
There are 7 different types of nail shapes to choose from, which makes the decision all the harder. Not only because there's always a new trend to follow, but there's no longer just the simple "square nail' – "round nail', I mean what's a "coffin nail'? 
Fortunately, we've created  a guide that should hopefully narrow this down for you and prevent any disappointment.
Almond
After much disappointment in the past deciding which nail suits me best, Almond has been a personal favourite and more along the lines of the classical "round' nail shape. These nails are suitable for people with short or long fingertips, however suggested for people with more small/narrow nail beds. 
I recommend opting for a metallic colour or a bold polish to really show-off this shape. If you're feeling bold, you can even try out the current trend of multi-colours nails – a different colour on each nail, but fit in the same colour scheme. 
This shape has always been very feminine and glamorous; some might even suggest a classier look. 
 Top Tips: 
Best suited to short or long fingertips 

Also suggested to people with short or narrow nail beds 

Great for the glamorous look 

Gives you that extra feminine boost 
Square
Square-shaped nails are definitely very stylish, yet simple and low maintenance which is best when going for a bolder colour.
Nothing is set in stone and anything said does not mean this necessarily fits to you as a person, however this nail shape is suggested for people with longer fingertips and long narrow nail beds. I would have loved for someone to give me this advice before, as me and my short fingertips have made this mistake one too many times, they make your hands and fingers feel smaller and stubbier than they really are.
This shape is an all time favourite and looks amazing if suited to your hand shape. 
Top Tips: 
Best suited for those longer fingertips 

Also suggested for long narrow nail beds 

Very stylish 

Low maintenance with a touch of bold  
Squoval
This is an interesting one because it's firstly one which I'm sure by name is unfamiliar to a lot, however visually this shape of nail is more along the natural growth and appearance of a nail. This nail shape is suggested for all hand and nail bed types, because as mentioned this is how your nail, if never been manicured before will naturally grow and actually elongates them. This is just an iconic, natural and classic look. 
"You can't go wrong!" 
 Looks best with a French manicure or with a natural, simple colour.  
Top Tips: 
Suits all hands

Good to go with all nail beds 

Classic and natural look 

Natural looking elongation 
 Stiletto
This nail is named Stiletto due to its iconic appearance of a pointed stiletto heel or pointed ballerina slipper. You can't get more extra than this. These nails are loud, extra, hard to maintain and elongates your hands. These are used with the loudest statement of colour, or nail art you can think of. 
Top Tips: 
Worth the extra maintenance 

Iconic elongation 

Absolutely Fabulous appearance 

Great with matching shoes  
Coffin
So here we go, these are very similar to the stiletto nail shape. They are a statement shape but maybe a little more on the natural side compared to the stiletto, also this shape is quite similar to the Squoval in the sense that it suits most hands if included with narrow and long nail beds. 
Top Tips: 
Suits all Shapes 

Suggested for narrow and long nail beds 

Subtle hint of Stiletto 

Practical statement look with normal heels 
 Oval
The Oval Shape is a very simple yet classic and chic look. It's your boss lady, classic keyboard-typing look.
This nail is more suited to people with shorter hands, and wider nail beds and allows a sort of illusion that your fingers seem longer than they are.
This alongside the almond shaped nail, are confidence boosters. Small hands, short finger tips, wide nails and stubby fingers are something a lot of women have, and with the expressive use of your hands and the fact that you use your hands for everything, nails like these can give you that extra set of confidence to be expressive and not shy away from who you are or what assets you hold within you.  Nothing is a negative, everything's an asset. 
Top Tips:
Good for short hands 

Likes wider nail beds 

Classic Chick 

Confidence in the office 
Round
Round is suggested for people with shorter fingertips and nail beds, because it elongates them.
This is again a very natural, classic and chic look.
Best suited with any shade of polish. 
Top Tips: 
Suits those shorter fingertips and nail beds 

Elongates nails 

Giving a very natural and chick look 

Great for all colours of nail polish 
Having a guide is honestly life changing. Most people getting manicures, either do what the person next to them has done, or ask for a natural look, which in my case has been a similar mistake every time. Natural to someone else might not be natural to you, also it doesn't necessarily mean it will suit your hand shape.
Bear this guide in mind, in the attempt to avoid further disappointment in the future. 
More of Charlotte's Posts