9 Nail Art Influencers That You Need To Be Following
By Zoe Greenwood, August 3 2020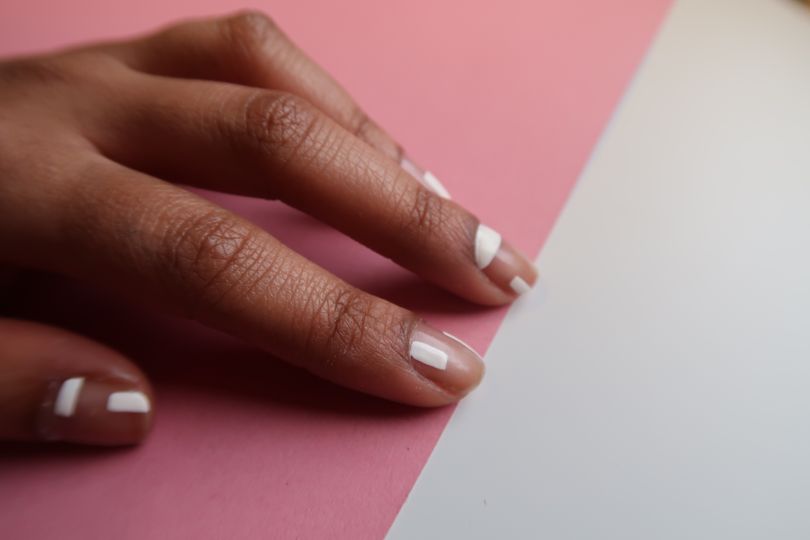 If you're looking for inspiration, your first step should be downloading Instagram (if you haven't already). Instagram is a social platform which allows everyone to unleash their creative sides, from makeup artists to photographers, to nail technicians and, we're not going to lie, some have made it pretty big using this platform. If you're looking for some inspiration for your next design, we've found 9 accounts on Instagram that we just love!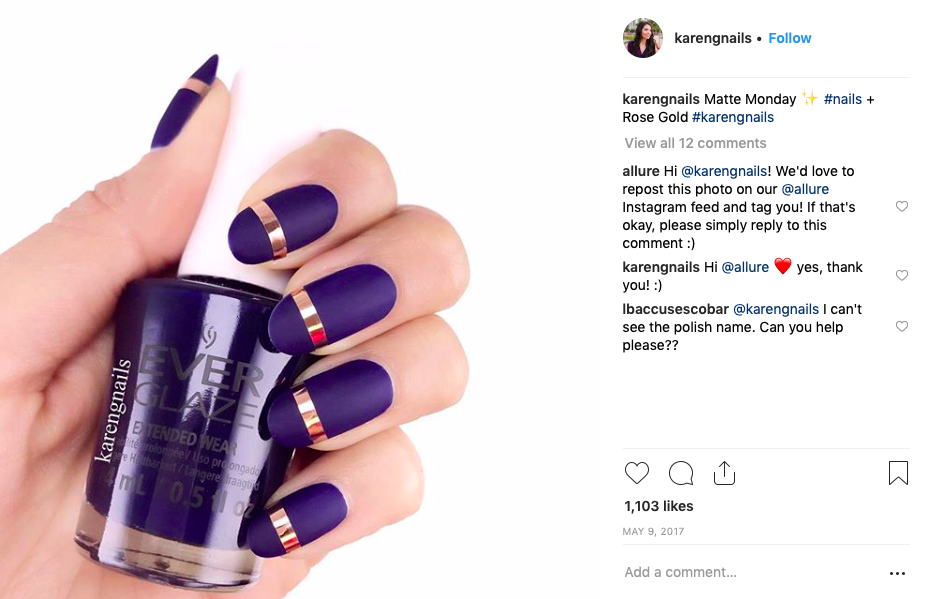 Doing nails for Selena Gomez, Nicole Kidman and more, Karen has become the go-to celebrity nail artist. Her designs are always chic, classy and, more importantly, aesthetically pleasing.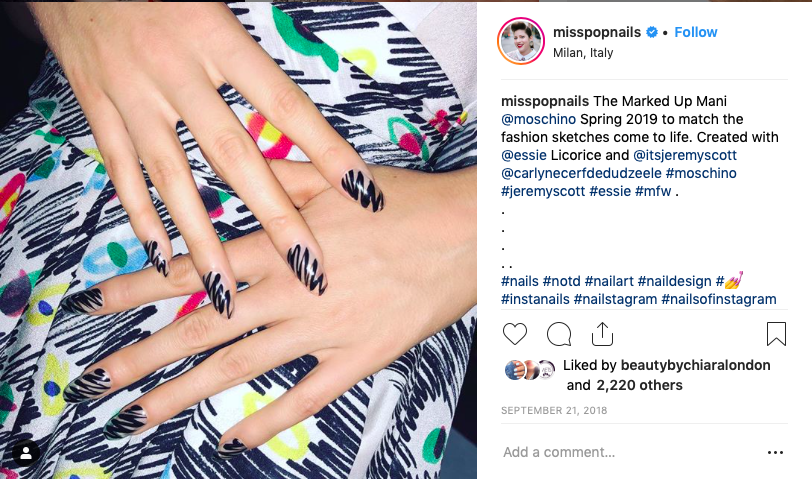 Colourful designs that incorporate intricate detailing and creativity. Miss Pop's nail art ranges from minimalist and chic to make a power statement. Her designs are complex, classy and always stand out.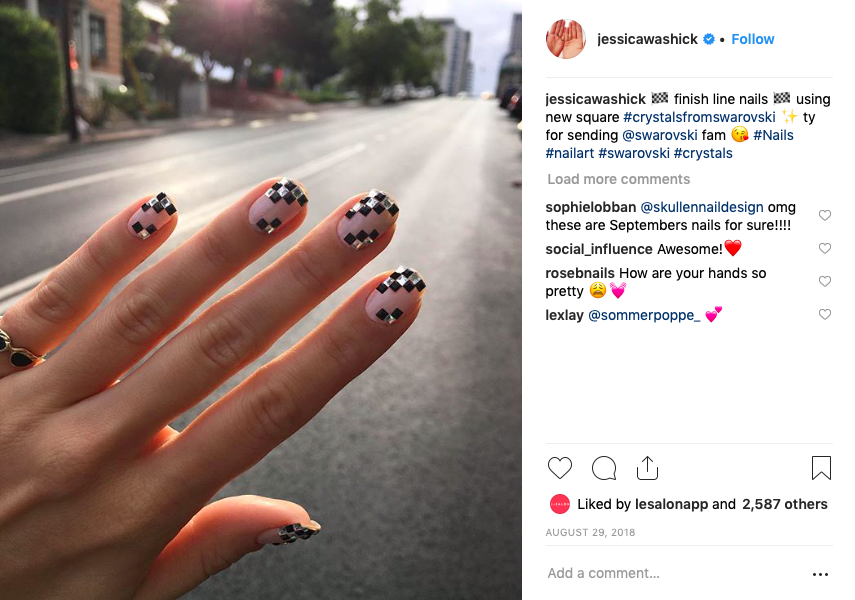 Artistic and crafty manicures. Just when you think you couldn't get a more creative design, Jessica posts a new photo. And there's no limit to how much she'll go for a cool pattern – she's even been known to use Swarovski crystals!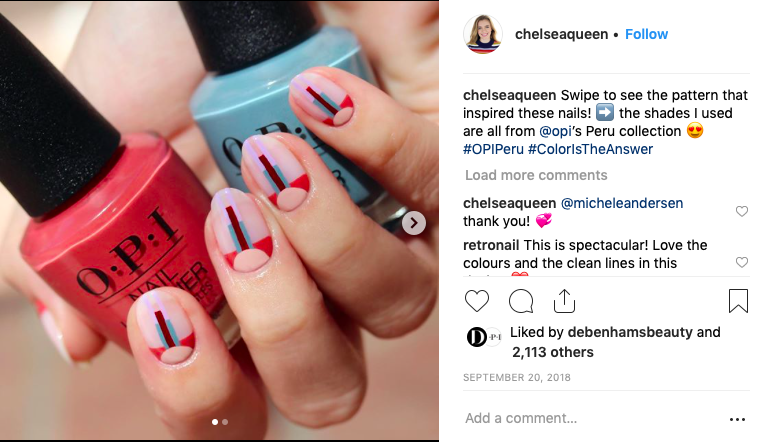 Chelsea's nail art: feminine and colourful with just the perfect minimalist design incorporated throughout the nail bed.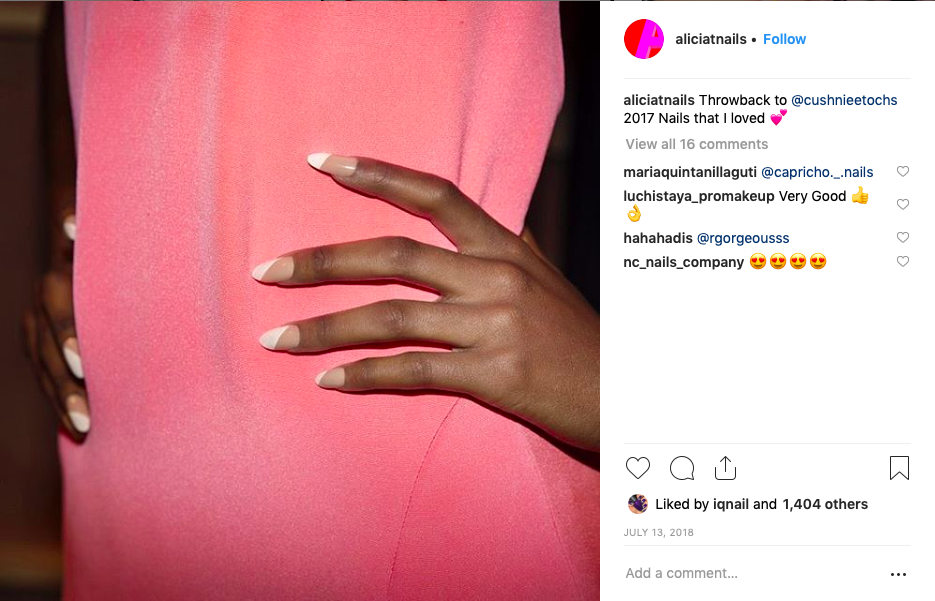 Nail art for those who prefer an understated, but graphic look. Alicia uses bright colours with a simple design to give off that effortless feel.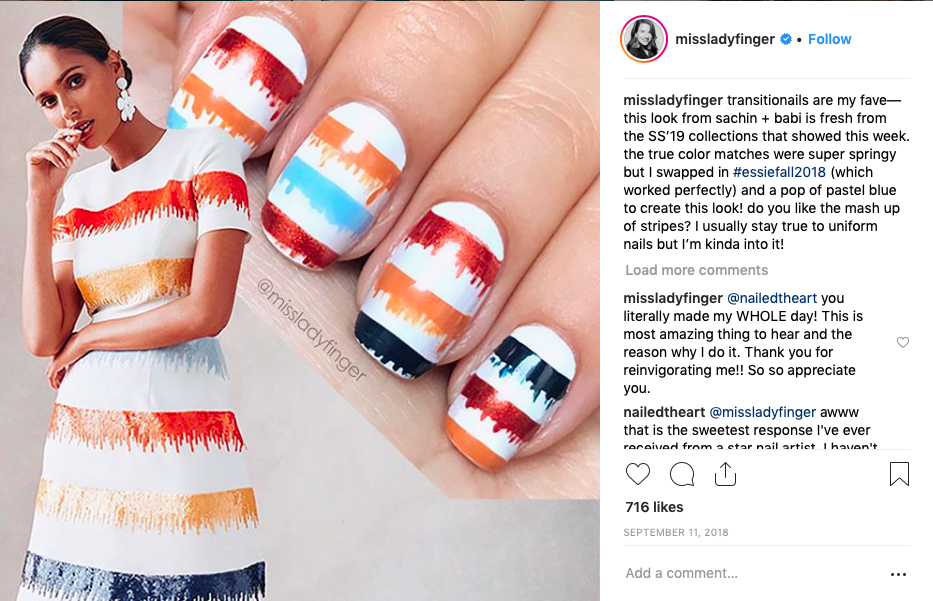 Portraying some of the best Fashion Week looks onto nails making for intricate and bold designs. You definitely need a steady hand to create some of these patterns.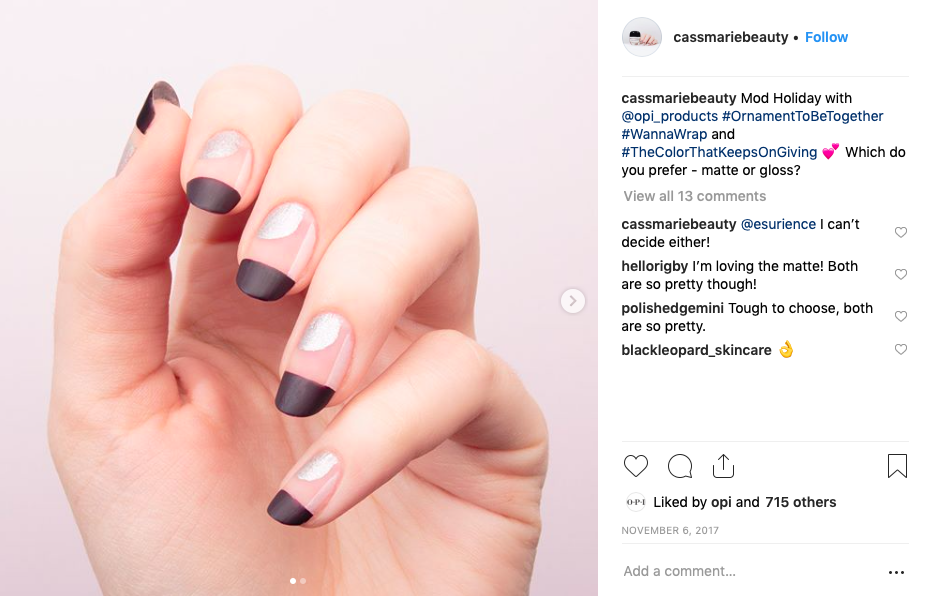 Edgy shapes and scribbles that come together to create ultra-modern designs. Cassie manages to keep it classic, while still making a statement – the perfect pair.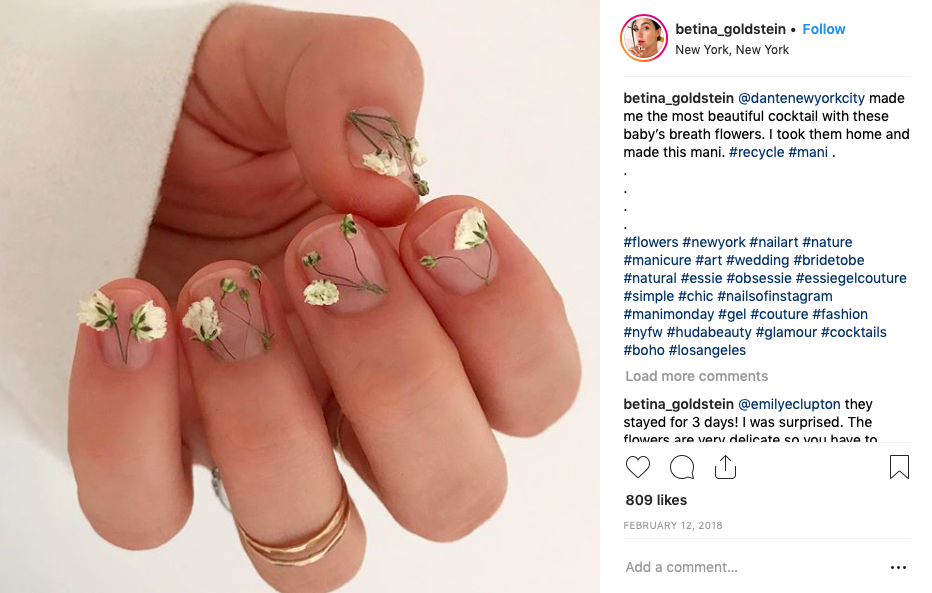 Betina's nail art is always impressive and understated. While a lot of her designs come with cleanly drawn lines, tiny shapes, and sometimes even a splash of glitter, she has been known to use real objects to create 3D nail looks!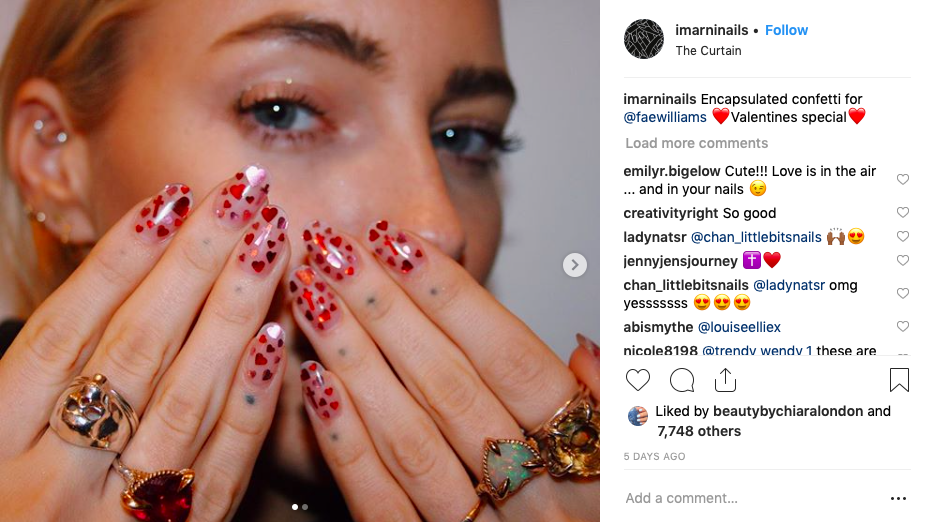 Doing both nails and hair, Imarni goes from super simple designs to using actual jewels to create the ultimate glam look. We're especially in love with her Valentine's special: confetti nails!
Nail art isn't for everyone, you have to have incredibly good patience and, more importantly, a steady hand. Not everyone can master the craft of flawlessly painting the small nail beds, not to mention the detail that comes with nail art. Saying that we're definitely all in awe at our amazing nail technicians here at LeSalon! Make sure you take some pics of your nail art and tag us @salonettes – we would love to see them!