Myth Busters: "Eyelash Extensions Make Your Lashes Fall out!"
By Grace Lindsay, January 10 2019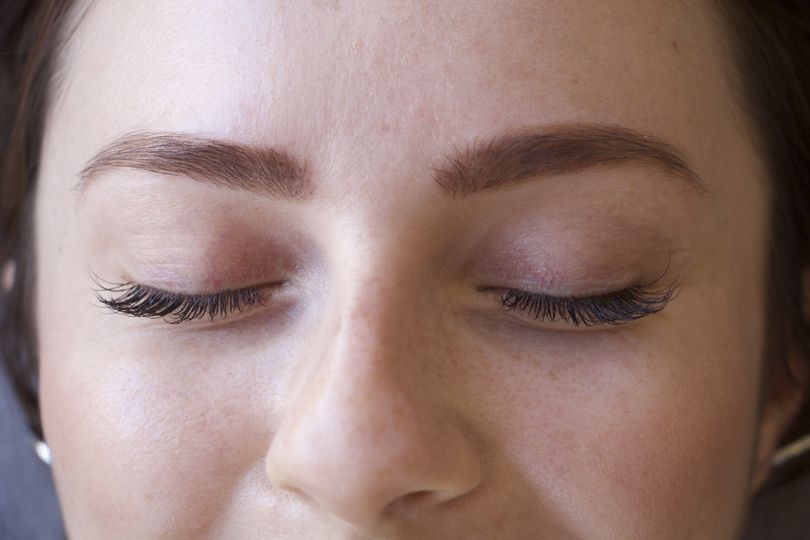 From Kim Kardashian to Katy Perry, everyone seems to be loving eyelash extensions. It's no wonder really, what's not to love? They save all the hassle that comes along with applying false lashes, and there is no need for eye makeup. Therefore you can wake up already feeling like you're ready to conquer the day, one fluttery eyelash at a time.
One of the biggest questions asked by people considering lash extensions is, "Will they make my natural eyelashes fall out?" This is a common concern among many, with a whole range of horror stories floating around the internet. Stories such as that eyelash extensions can cause eye infections or make your lashes fall out altogether! Over here at LeSalon, we are happy to inform you that these horror stories are all myths. We are here to give you all the information you could need on what to expect from your eyelash extensions.
What effect do they have on your natural lashes?
Many people say that eyelash extensions can make your natural lashes short, sparse and stubbier, but is this really true? If applied correctly, lash extensions will not have any effect on your natural lashes. In order for eyelash extensions to be applied correctly, it's important that they are done by a professional. Lash extensions are applied directly to the lash line, and they tend to last until your natural lashes fall out. It is completely normal for your natural lashes to shed from time to time, like all hair on your body. Don't be alarmed if this happens whilst wearing extensions. When eyelash extensions do start to fall out, it is important to get them removed professionally. If you decide to try and take them out yourself this can cause damage to your natural lashes.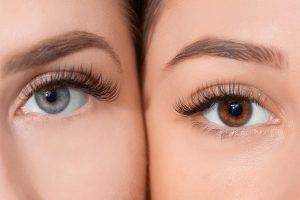 What options are there?
If after trying out extensions you decide you want to keep them, you can get infills to replace the lashes that have fallen out. This is a popular option, as once you get a taste of having long, luscious lashes, you won't want to be returning to the life of dried up mascara and dodgy eyelash glue. The reason that many people claim that their eyelashes often seem shorter after having eyelash extensions is simply that the difference between normal lashes and eyelash extensions can sometimes be quite extreme.
But don't worry, we understand that not everyone wants lashes as long as the likes of Jennifer Lopez. There are usually many options when it comes to style and length that your therapist would chat through with you before having the treatment. As well as style and length, there are three different types of lashes that you can choose from. The options tend to be mink, silk or synthetic. Synthetic lashes tend to be the sturdiest, with silk and mink tending to give more of that fine, soft look.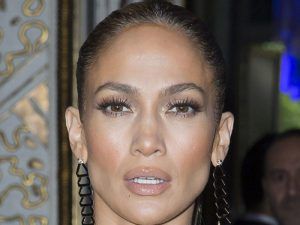 What other myths are there about eyelash extensions?
Along with the myth that eyelash extensions can damage your natural lashes, there are a whole range of other questions that people often ask, such as how long they take to apply and how hard they are to maintain. Usually, lash extensions will take about two hours to apply. This may seem like a long time, however the whole process can actually be very therapeutic. All you have to do is shut your eyes and relax as your beauty therapist does all the work.
In terms of maintenance, as long as you avoid any oil based makeup remover near your eye area then they should be absolutely fine! This should be avoided as the oil can break down the glue that is used to secure the lashes to the lash line, in turn making the eyelash extensions fall out a lot quicker then they should. The first 24 hours of having your extensions is where you have to be the most careful. We have a whole article about the correct aftercare for your eyelash extensions over on our blog so take a read if you are considering getting some extensions done!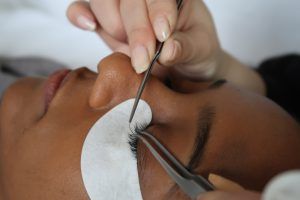 Overall, the most important thing to remember when you have eyelash extensions is to not rub your eyes too much or pull on the extensions as this action is often what causes the most damage. This is because pulling on the extensions can cause them to fall out which in turn can cause damage to your natural lashes. Apart from that, there is no need to worry, as eyelash extensions will not ruin your natural lashes in any way. You can book to get your own eyelash extensions done with one of our therapists on our website.