Michelle de Biolley – Founder of Almost Essential
By Natasha Pilbrow, December 12 2018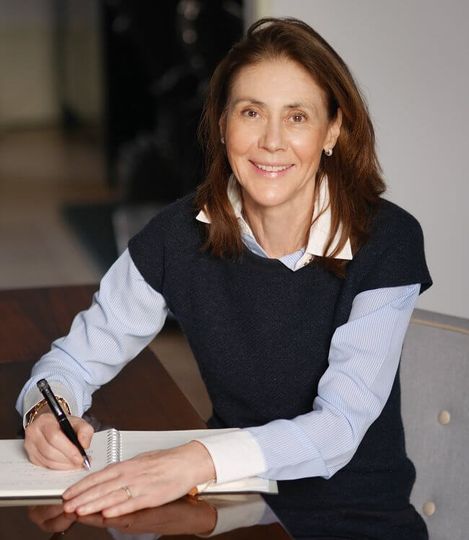 Almost Essential is your ultimate online destination for recommendations of essential and luxury services that discerning Londoners require – from home maintenance to education consultants – we love their carefully curated selection! We interview the founder Michelle De Biolley.
What were you doing before you established Almost Essential?
I was a partner in one of the large US executive search firms in London and NYC
Where did the idea come from for a recommendation service?
Having been in London since the early 80's, I had built a fairly large address book with really useful services, so I thought that it would be great to share it with friends and family and it went on from there.
What criteria do businesses need to fulfil to become a part of your recommended services?
They need to be friendly, professional and happy to go the extra mile to make the client happy.
What's your favourite part of your job?
I love every part of it except the admin!!!
Who is your style icon?
Jackie O
Who is your business inspiration?
The entrepreneurs!
How do you relax?
Yoga, walking, friends and hanging with my boys.
Describe your typical day
There is no typical day for me I am afraid, I am not good with routine… but it definitely starts with checking emails…trying out new services, some days there is yoga, or a lunch with a friend or picking up one of my boys who are at day school… never a dull day!
What beauty product would you take to a desert island?
The Arbonne green beauty products, the anti-ageing line; they are my latest discovery which I recommend on the website. They are simply AMAZING, trust me, everybody should use them.
Thank you, Michelle – we'll try them! Click here to check out Michelle's carefully vetted selection of services and gifts. Click here to also take a look at our services – there's never a bad day to pamper yourself!