Meet Arabella and Charlotte: Founder's of Votary
By Zoe Greenwood, August 5 2019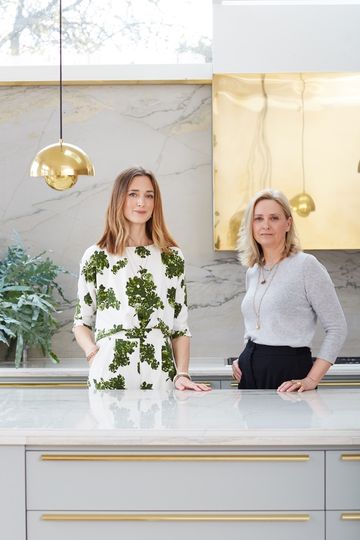 Votary is the stand-out expert plant oil skincare brand, created in 2015 by entrepreneur Charlotte Semler and acclaimed makeup artist Arabella Preston. Using natural, highly effective plant oils, its range of products have steadily developed a cult following. We were very excited to connect with the founders to talk about beautiful products and building the business.
Votary means devout advocate or follower which is perfect to summarise the loyalty of your clients to your products. Was it difficult to find the right name?
Yes, it took a while! We wanted something genuine and different – not a copycat or me-to kind of name. We wanted a name that captured the genuine passion behind our brand. VOTARY means "a devoted follower or advocate'. We are on a mission to show everyone how natural plant oils can transform their skin and VOTARY captures our zeal perfectly. When we launched, the name was so different from anything that had gone before that it really helped us get the attention of beauty editors, influencers and customers.
You started the business as friends which while being supportive is often warned against. How did you know your friendship would endure the stresses of building a new business?
We both went into building Votary together knowing there would be times when we get really irritated with each other. As friends, we've already been through difficulties together and have helped each other through difficult pregnancies and raising children. We've always known each other in a work capacity; we met when Charlotte created Myla and I ran the press office – it made it a lot easier to already know that side of each other.
The packaging design is truly stunning. Clean, chic and elegant from the font to the green glass and rose gold label and it totally embodies the product within. Would you be able to let us know how you kick-started the design process?
Thank you! As green glass acts as a natural preservative and as our products are pure plant oils it was the perfect place to start. We based our design on what we would love to have in our bathrooms and were adamant that the product and packaging had to synergise but also function beautifully. At the time, not many other brands were using green glass yet and it just seemed to sit so well with our ethos. We also wanted our packaging to be sustainable – which was another reason for the luxe-looking glass bottles. We just don't think using plastic is the right decision for our world.
Your team is based in different places around the UK and abroad – very much the modern company, in practice how do you make this work?
We are so fortunate to be able to work in this way. Charlotte and I sit on FaceTime throughout the day but we also like to meet up in person at least every few weeks to discuss things face to face. As a team we all understand that life happens, we catch up weekly without fail and touch base daily.
How do you source the ingredients for the oils?
We never compromise on quality. We use a combination of both organic and non-organic oils as we've found that some oils are not available organically or are inconsistent in quality. All of our oils are pressed in the UK in small, fresh batches which really shows in the finished product. We ensure that our products and ingredients are never tested on animals and we are proudly naturally vegan.
What has been your proudest moment to date?
For Votary's 3rd birthday Liberty of London gave us all the windows in their beauty hall – it really felt like a landmark for the brand.
What are the biggest challenges in bringing a product to market?
All quotidien stuff. It really is the daily grind of overcoming endless, often boring, small problems. From hiring the team, to sourcing packaging and setting up marketing plans. The biggest challenge is just to keep going and tick off one thing at a time. People often think that running your own business is endlessly exciting and glamorous – the truth is that it's hard graft.
What are the best time-saving tools to help you manage work and family life?
Realising you can't do it all is a great place to start and not being afraid to outsource what you can't manage. Routine really helps us too – Charlotte's children are a bit older now, but we've both enjoyed being able to do the school run before sitting down at our desks. We have regular team meetings which are never moved and the advancement of technology in the form of better mobile connections, apps and general communication continues to make all this possible.
How do you both switch off at the end of the day?
I love nothing more than a hot bath filled with the delicious scent of Antidote Night Oil. Just that few minutes spent soaking and cleansing can really help us to end the day on a note of calm. Charlotte likes to take time over her oil cleanse and then do 15 minutes of yoga.
What is your favourite nail colour?
I am loving the nudes offered by Kester Black at Liberty London right now.