Meet The Team: Natasha Pilbrow, Co-Founder of LeSalon
By Zoe Greenwood, February 5 2021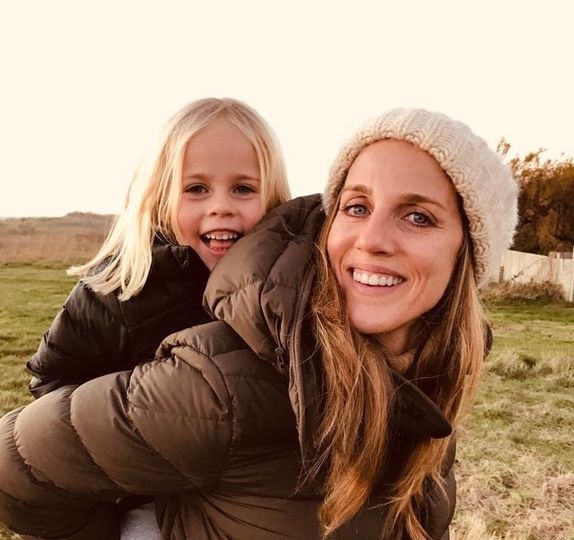 Cookbook collector, art lover, around-the-clock teacher to her two young girls (thanks Covid…), and co-founder of LeSalon, Natasha primarily works on creating a strong and vibrant Salonette community and deciding on what the next big service we'll be offering to you (along with a lot of admin…). 
Working previously as an entertainment lawyer, Natasha was partial to a bit of 'me-time', but with her busy schedule, she could never find spare time in the day.
Once she had kids, she started becoming more passionate about creating something that would empower and support women everywhere. Something that would allow therapists to work on their own terms, and support clients with their wellbeing and beauty needs.  
She met Jean-Michel; they created LeSalon, and the rest is history…This week we asked Natasha all the questions we know you've been dying to hear – check out her answers below!
What did you want to be when you were younger?
I aspired to be a chorus dancer on broadway in shows like 42nd Street and Cats. I used to love to pretend in my bedroom but then I realised that I only enjoyed it without an audience!
What does your day-to-day job entail?
As co-founder your role can be quite varied. I support the team in building the roadmap for the business and the direction we are headed. I help decide which services we will offer and how they will be offered to our clients. I work with the team to build the salonette family and create a strong community. I also do quite a lot of less interesting admin type stuff – its gotta be done!
What's the best part about your job?
I love meeting new and different people so it has been amazing to meet so many women over the last few years from other countries and cultures – all with a shared interest in the beauty industry. Obviously I would be remiss not to mention  the perks of having lots of wonderful beauty treatments.
What's your favourite thing about working at LeSalon?
It has been amazing to see something which started as an idea come to fruition and to work with a wonderful dedicated team of people who make it all possible. I have also had the opportunity to learn so much in the past five years about people and business.
What's your favourite treatment?
It is hard to choose between a manicure or a massage. Both treatments I really enjoy and both have lasting effects. Given the current lockdown I would probably choose a massage though as it is not something I can do myself.
What's your favourite quote?
"Have courage and be kind" – it is a little cheesy (from the Disney Cinderella movie) but it really resonates with me. It takes courage to embrace new experiences and to move out of your comfort zone but it is important for me to be brave in this respect while always remembering to be generous and gracious to those around you.
What's your favourite LeSalon memory?
Probably when we received our first booking through our very basic website which had been built by JM – it was a moment of real euphoria.
What are your top 3 favourite podcasts/books?
Masters of Scale
Goop
Desert Island Discs
What do you enjoy doing when you're not working?
I love cooking (and eating) with my family and friends – I have a cookbook addiction, reading, visiting art galleries and learning about new artists, lots of exercise – yoga, pilates, peloton and running and travelling (when possible).
What's your background?
I worked as an entertainment lawyer in private practice for many years but after having children I had a burning desire to try something entrepreneurial. I started thinking about LeSalon after my first Uber experience but my vision was for a business that would empower and support lots of women to work autonomously and flexibly while delivering a wonderful service to clients to support their wellbeing needs.
What makes you feel 'powerfully beautiful'?
For me feeling powerful beautiful comes when I feel physically strong and well rested. This is supported by meditation, fresh air, exercise, relaxation and laughter.  (Plus some indulging beauty treatments).