Meet The Team: Bella Ciccone, Operations Support Manager
By Zoe Greenwood, March 19 2021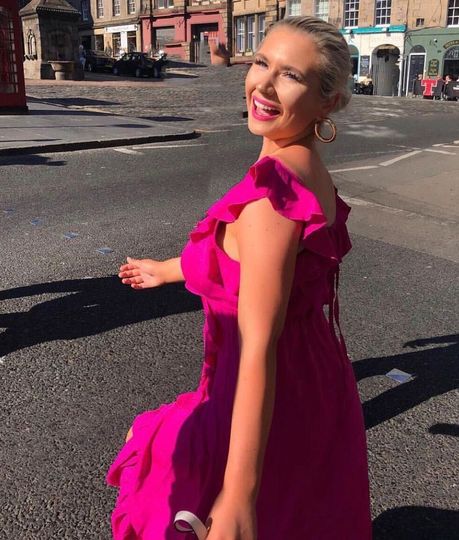 Foodie, wannabe traveller & beauty-obsessed, Bella is our Operations Support Manager. She works closely with both our customers & our therapists – you may have even spoken to her when trying to arrange a booking! 
Having took part in various job roles growing up, from managing a restaurant, to working in a bank, Bella soon realised that she wanted to go back and do something she loved – beauty. She came to LeSalon two years ago and has never looked back! 
This week we asked Bella all the questions we know you've been dying to hear – check out her answers below!
What did you want to be when you were younger?
A nurse, I always liked the idea of helping someone, whether that be in a way they need, or a way that makes them feel good about themselves. 
What does your day-to-day job entail?
I work very closely with customers and therapists. When we get bookings come through, it is my job to make sure that we match the booking as quickly as possible with the best suited therapist. As well as this, I am also responsible for answering any questions our customers or therapists may have. The great thing about my role is no day is ever the same!
What's the best part about your job?
I love being able to work with our therapists and customers, it's great to see the different angles of the business and I have met some amazing people.
What's your favourite thing about working at LeSalon?
I love working along side such a great team, even though we are working from home, we still talk regularly and I'm looking forward to when I can see everyone in person again.
What's your favourite treatment?
It's so hard to pick one! I love having pedicures but I would also never say no to a spray tan or having my lashes done. 
What's your favourite quote?
No problems, only solutions. It's quite self explanatory really, I like to think that when you have a problem rather than thinking there is no way out, only to think of the ways out of it.
What's your favourite LeSalon memory?
I've had plenty of good memories at LeSalon but our last wine and cheese evening was very enjoyable – I am looking forward to more in the future! 
What are your top 3 favourite podcasts/books?
I really enough the podcasts 'Serial', and 'Grounded with Louis Theroux', and I've recently read the book 'the couple next door' which had me on the edge of my seat. As you can tell, I very much enjoy a thriller!
What do you enjoy doing when you're not working?
I mostly enjoy socialising with friends which can include trying new restaurants, making and drinking cocktails, travelling to new and exciting destinations, and watching movies/series.
What's your background?
After school I went to college and completed my level 3 BTEC in beauty and holistic therapy. Whilst at college I was also working in a restaurant, once I had completed my course I worked at the restaurant full time and became the manager of a branch. I realised that I wanted to change things up so I then moved to Brighton and worked in a bank. As much as I loved Brighton, I realised that I wasn't enjoying that type of work and I wanted to get into something I loved again – beauty. I then applied for a job at LeSalon and here I am 2 years later! 
What makes you feel 'powerfully beautiful'?
Achieving something new no matter how big or small it is. Whether it be trying a new food, going on a walk somewhere I haven't been before, travelling to a new country. The world is a beautiful place and I have learnt to appreciate the smaller things, especially with the current situation we are all in.