Meet Tamara Hill Norton, Founder Of Sweaty Betty
By Zoe Greenwood, January 7 2019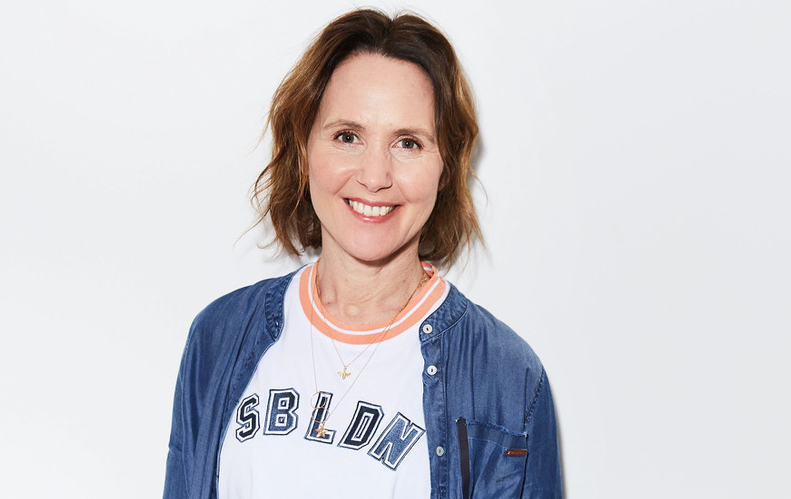 This week we are thrilled to introduce Tamara Hill Norton, founder and creator of the ultimate active-wear brand, Sweaty Betty. With a mission to create female-friendly, trendy and sporty boutiques, Tamara opened her first shop in 1998 and has since conquered the fashion-fitness world, promoting an active, but stylish lifestyle for all women.
We spoke to Tamara about how the business all started and what she learned along the way.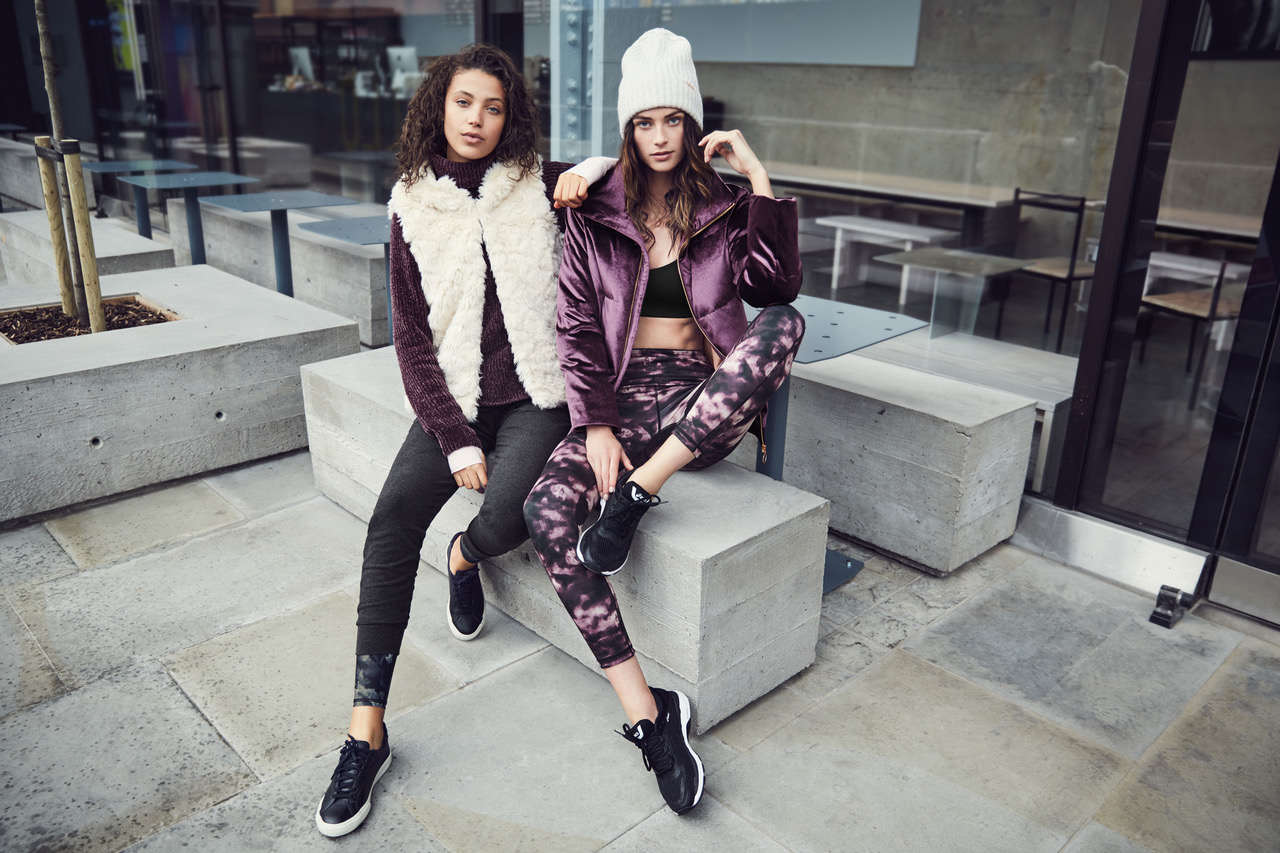 What was the origin of Sweaty Betty and what was your initial vision for the company?
Sweaty Betty was born 20 years ago in 1998 when I spotted a gap in the activewear market. After graduating, I had been working as a buyer for an underwear company and was starting to introduce some lounge/sportswear to our offering when I spotted an amazing female activewear brand being manufactured in one of our underwear factories. It was so cool with bright colours and it wasn't designed for men and then transformed for women, which was what the market generally offered. I was just like, "Wow, this is incredible!" and thought this is a real gap in the market. No one was selling beautiful technical women's activewear in a female friendly environment at the time.  I wanted to create clothes for women who lived an active lifestyle that made them feel powerful and beautiful.
You've been asked this a million times, but how did you decide on the name?
When I was thinking of a name, I wanted to challenge the notion that it's not cool to sweat. Who cares if you're a Sweaty Betty? So, I took the ultimate cool chick Betty from the American Archie comments and juxtaposed this with Sweaty. I wanted to make people smile – we don't take ourselves too seriously and that has always been our aim from the beginning.
Which discipline/personal attribute has been most valuable as an entrepreneur?
Determination. My husband's family motto is "try harder" which is tapestried into an old antique chair that our kids sit on to do their piano practice! We all laugh at it, but actually, I think that is what drives us as entrepreneurs. Though something else which has been really key for me is taking time for myself. It wasn't until I discovered yoga about a year into Sweaty Betty that I really found balance.
So many companies expect employees to be on duty 24 hours a day – with wellbeing in your DNA how does the Sweaty Betty team manage work/life balance?
We are all about balance at Sweaty Betty, in fact one of our core pillars of the brand is "green juice and cocktails', which essentially means we like plenty of both. We try and do as much as we can to encourage work life balance from daily fitness classes to team drinks. You'll find me at our run club every Monday without fail…and I am almost always one of the last on the dance floor at our parties!
You and your husband Simon have built the business together, how do you ensure you are not forever discussing work around the kitchen table?
We're quite a typical couple in retail, Simon is the business and finance brain, while I'm brand and product.  It's always been a good split, we complement each other and respect our different skill sets and of course totally trust each other. We work well at creating things together. We're both really passionate about our work and could talk for hours and hours when we get in at night, but the kids help keep us grounded by telling us to shut up about work on a regular basis!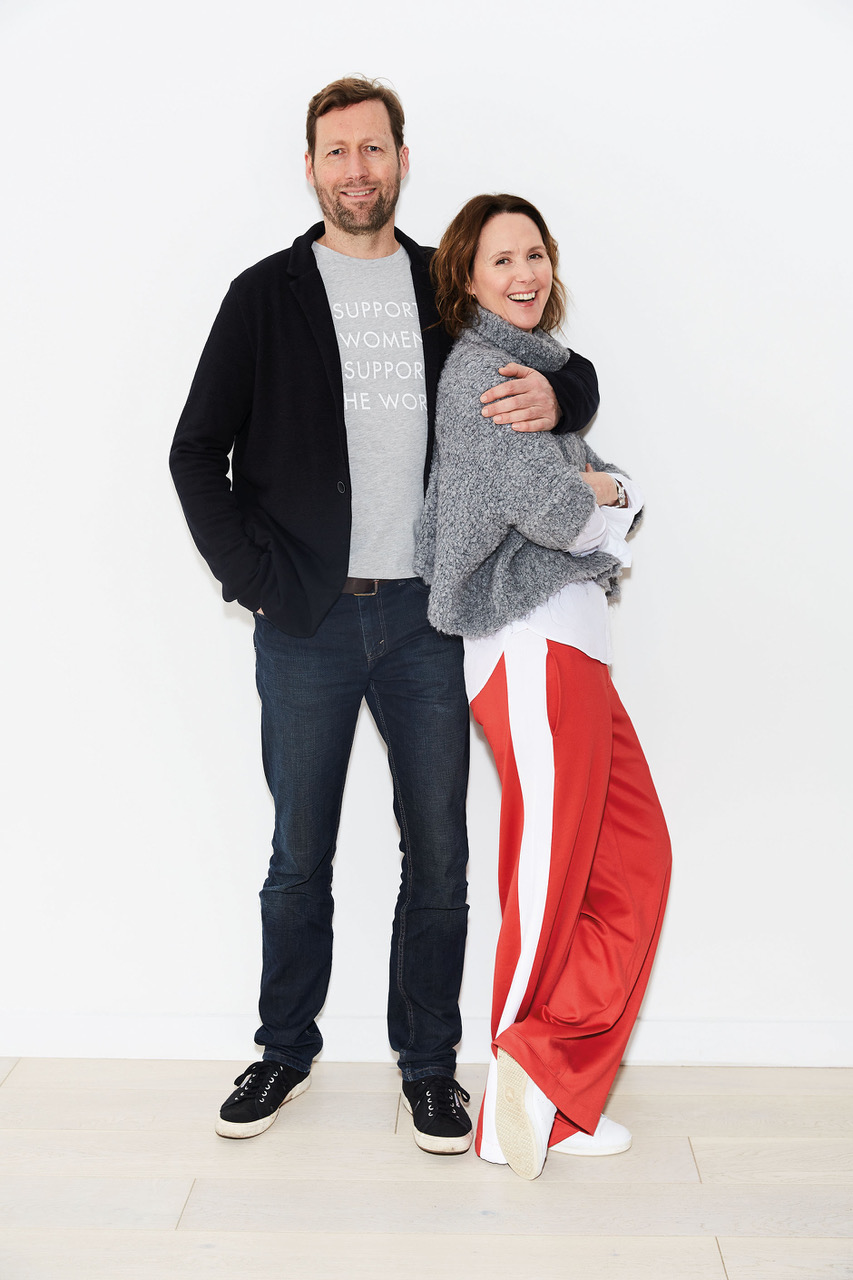 The importance of building company culture is not to be underestimated, how do you continue to evolve and maintain Sweaty Betty values now that you are such a big team?
At Sweaty Betty we are really a family business and our values filter into everything that we do. Simon and I work in the office and have really good relationships with the team. We love to reward our teams and have annual Founder's Awards where we congratulate people across the business for all that they've achieved.
Sweaty Betty have the best slogans – how do you come up with them?
Thank you! Our design team and Editor work really closely on these in regard to our seasonal theme. We like to make sure they're light hearted and fun as I feel working out shouldn't be too serious.
With two daughters crossing into adulthood would you encourage them to start their own businesses?
Of course, I always say that it's really important to keep doing what you're passionate about. If they want to start their own businesses I would say to them, that everything is possible with the right mind-set and organisation.
What are you most excited about for the year ahead?
It's our 20th birthday this year which has been hugely exciting as we have celebrated this incredible landmark with limited edition products and our London inspired collection. We have some even more amazing things to come over the next few months from our ski collection to our January campaign which is my favourite yet.
I am also really excited to see the lifestyle side of our brand grow further. Sweaty Betty has always been about empowering women through fitness and beyond, so I'm really excited to launch our new Wellness Wednesday series at our flagship shop on Carnaby Street. These are informative talks by industry experts on all things wellness and I am so excited to see them develop.
Finally, what is your favourite nail colour for autumn?
I loved the bespoke signature Sweaty Betty manicure you offered at SB live – deep burgundy with the cool orange stripe just on one nail – in reference to our campaign legging! That has to be my all-time favourite look – so cool!!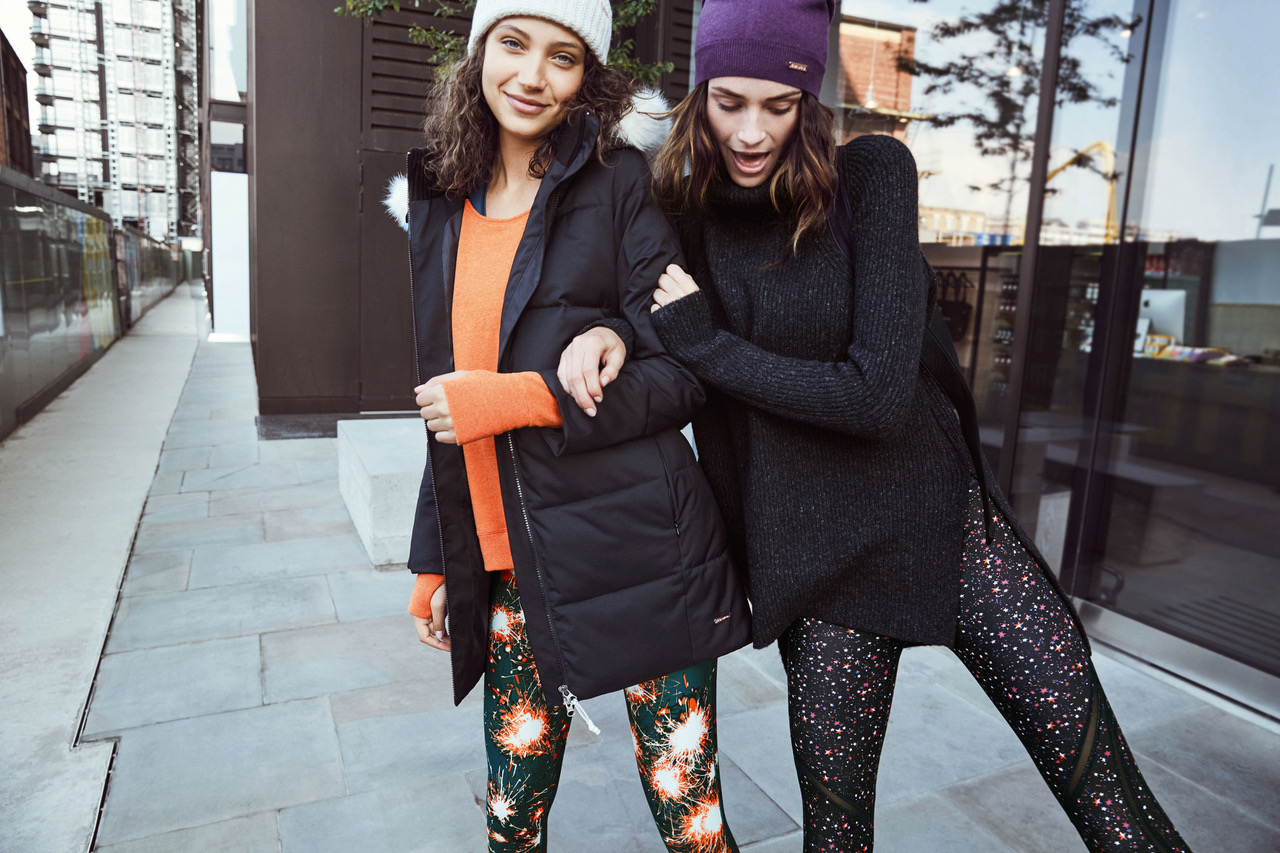 A big thanks to Tamara for her time with us! If you liked this article, you'll probably love our Ladies Who Launch segment on our blog – we interview female entrepreneurs on all things business, family, and life.
Don't forget to check out our services – you may be due for a relaxing pampering treatment!
Website: SweatyBetty
Twitter: @sweatybetty
Instagram: sweatybetty