Meet Sophie Scott: Founder & Editor-in-chief of BALANCE
By Zoe Greenwood, April 3 2020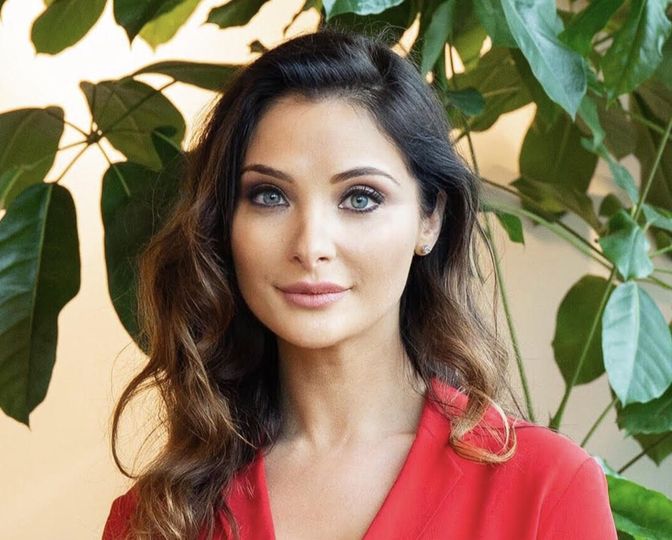 BALANCE is a free wellness-focused magazine which aims to provide inspiration and mindfulness to Londoners. The magazine delivers mindful content – ranging from body/soul, travel, arts, psychology and more – which is brought by leading journalists and experts to help increase happiness and wellbeing. We were very excited to chat with Sophie Scott, founder and editor-in-chief of London-based print magazine, Balance Media about all things beauty and wellness. 
Tell us a bit about yourself
Work-wise, I'm the Founder and Editor-in-Chief at BALANCE (balance.media), an award-winning media brand on a mission to make mental and physical wellness content accessible to mainstream audiences. Alongside our digital platforms, we have a free monthly print magazine that is distributed across the London Underground, and we run regular wellbeing events. I also practise psychotherapy and counselling once a week – and love running workshops for people and brands on a range of topics from mental health in the workplace to discovering your purpose.
How did you get the idea for BALANCE Magazine?
I had started training to become a psychotherapist and felt my world open up, as I discovered so much about psychology, behaviour and self-care. I thought about how cool it would be to pass this valuable information on to the public, having experts share their insights, tools and techniques for a better quality of life. My background in media (I used to work in film production), saw me marry my two loves – writing and editing, with psychology and wellbeing. From a business perspective, I could sense there was an opportunity – free media was on the rise; the Metro had launched, Evening Standard had gone free – and so I thought, wouldn't it be fantastic to hand commuters a kind of trusted bible for their mental and physical health, a publication that nurtured them for a change?
Where does the name come from? 
The word 'balance' has so many connotations and is evocative – it means something different to everyone. Yet, most of us will say we're looking for it, whether that's in our relationships, our working lives or even within ourselves. It's aspirational, something to strive towards, and without an endpoint. On a personal level, I tend to believe you need to experience both ends of any spectrum before you can find a middle way.
Impossible not to talk about the C-word, what impact, if any, has it had on your business?
It's still relatively early days, so it's hard to be conclusive, but for now, we have had to stop printing and distributing our print editions, since there are no commuters. Our events have all had to be postponed until later in the year… It's a challenging time, but we believe there's a real opportunity with producing meaningful digital content right now. We are passionate about helping people stay connected, sane and inspired in a precarious climate.
How has the wellness industry changed since starting BALANCE and where do you see it going?
It's become a lot more mainstream, which is both a plus and negative – certainly in the UK, I feel proud that BALANCE has played a key part in that. When we launched people weren't as tapped into wellness as an offering, and the fact that it's now become a way of life for many is amazing. However, there is also a lot of faddish, misinformation out there that people need to be wary of.
And on you personally? Did your beauty routine suffer?
In regards to the current situation, my routine is really suffering. My nails are a wreck, and I need threading and waxing as a matter of urgency!
What do you do to maintain balance in such challenging times? 
I meditate daily, practice yoga using the Down Dog app, and have started a gratitude journal. Getting fresh air daily is so important. I'm trying to be kind to myself, as some days are better than others mentally. Oh, and sometimes I just put on really loud music and dance!
How important is a good beauty routine when staying at home? 
For me, it's really important. I don't think it's frivolous or silly, it's all about practising self-care, and trying to maintain some semblance of normality. Yes, some of my vanity has definitely decreased recently, but I feel so much better after putting on a face mask, having a hot bath and conditioning my hair. Making an effort with my appearance and putting on some make up every day actually enhances my energy levels and productivity.
Talking of which, BALANCE has recently launched the ultimate beauty box celebrating 'Changemakers in Beauty' – the box contains sixteen generous travel minis for face, body and hair, offering the ideal at-home beauty routine.  We have chosen our favourite pioneering brands and products that are thinking differently when it comes to formulation, innovation, sustainability and packaging. Worth £120, you can pick it up for £30 – visit visit www.latestinbeauty.com/changemakers and quote CHANGEFPP for free P&P – it's a nice way to treat yourself right now.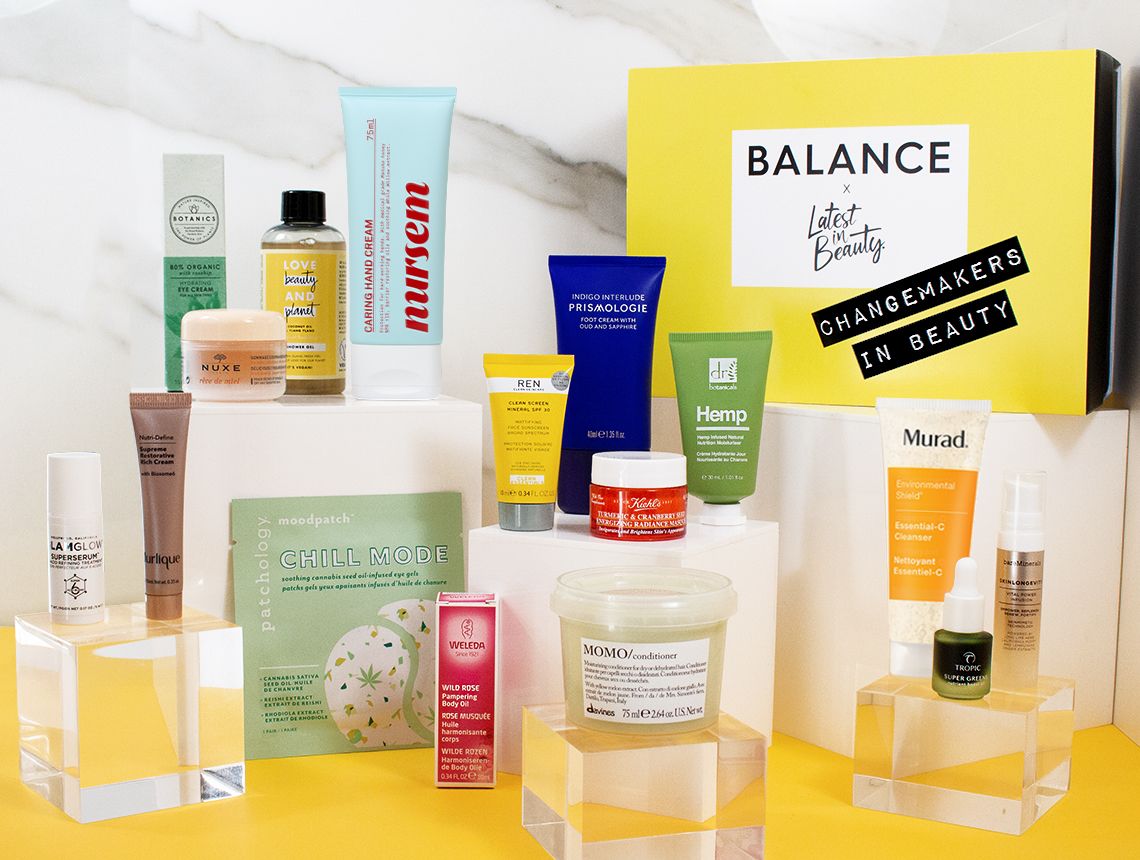 The one treatment that lifts you up and the one that you miss the most? 
I must admit that nothing lifts my spirits like a Fake Bake spray tan! And I really miss having a pedicure – sadly I'm no expert when it comes to looking after own my nails.
What makes you feel powerfully beautiful?
Knowing I am loved – and love myself – no matter what.