Meet Nisha and Nishma: Founders of Grill My Cheese
By Brid McNulty, January 7 2019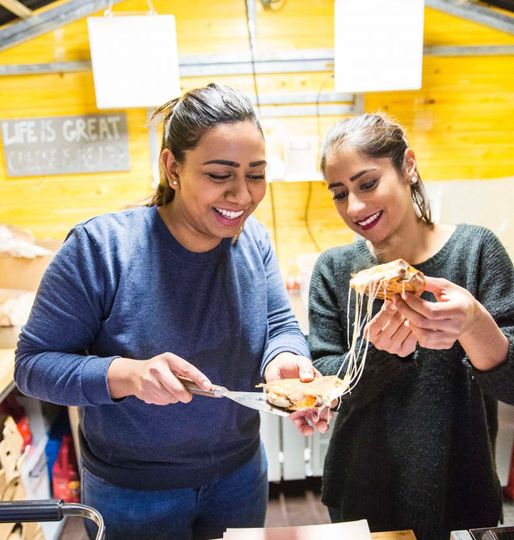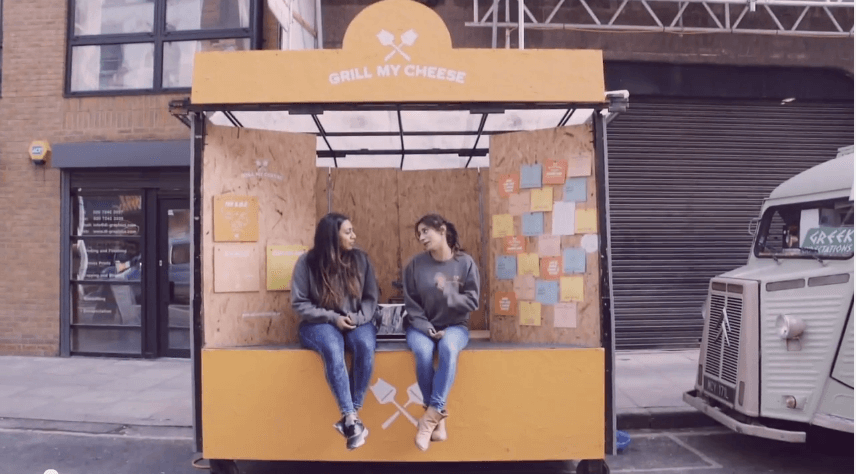 Nisha and Nishma are the two women behind Grill My Cheese – London's gourmet cheese toasties. With innovative and delicious menu items like the Jay Cheese & Bean-once and the Slumdog Grillionaire, their business has taken off and things are only getting better. Like us, you'll probably be drooling over their Instagram feed. We were lucky enough to have a chat with the Grill My Cheese entrepreneurs and, ahem, grill them a bit on opening a business and their aspirations.
Where did your love of grilled cheese sandwiches come from?
We both grew up eating toasties but it wasn't until we moved in together after University did our love for toasties begin.  Working long hours and coming home late, toasties were our salvation. We soon found ourselves experimenting with different ingredients to make them more fun and delicious.
What does the day in the life of grilled cheese experts look like?
It varies depending on the day, but we're usually up pretty early, between 5-6am, so we can get to the market, do our prep and get some admin and extra things done before we open for lunch. Sometimes we'll have press filming or be taking photos before the market starts. We serve from 12-2pm and are usually packed down by 2.45pm. We may have more meetings once we're done on the market, and if not, then there are always more "to-dos' to get on with when we get home.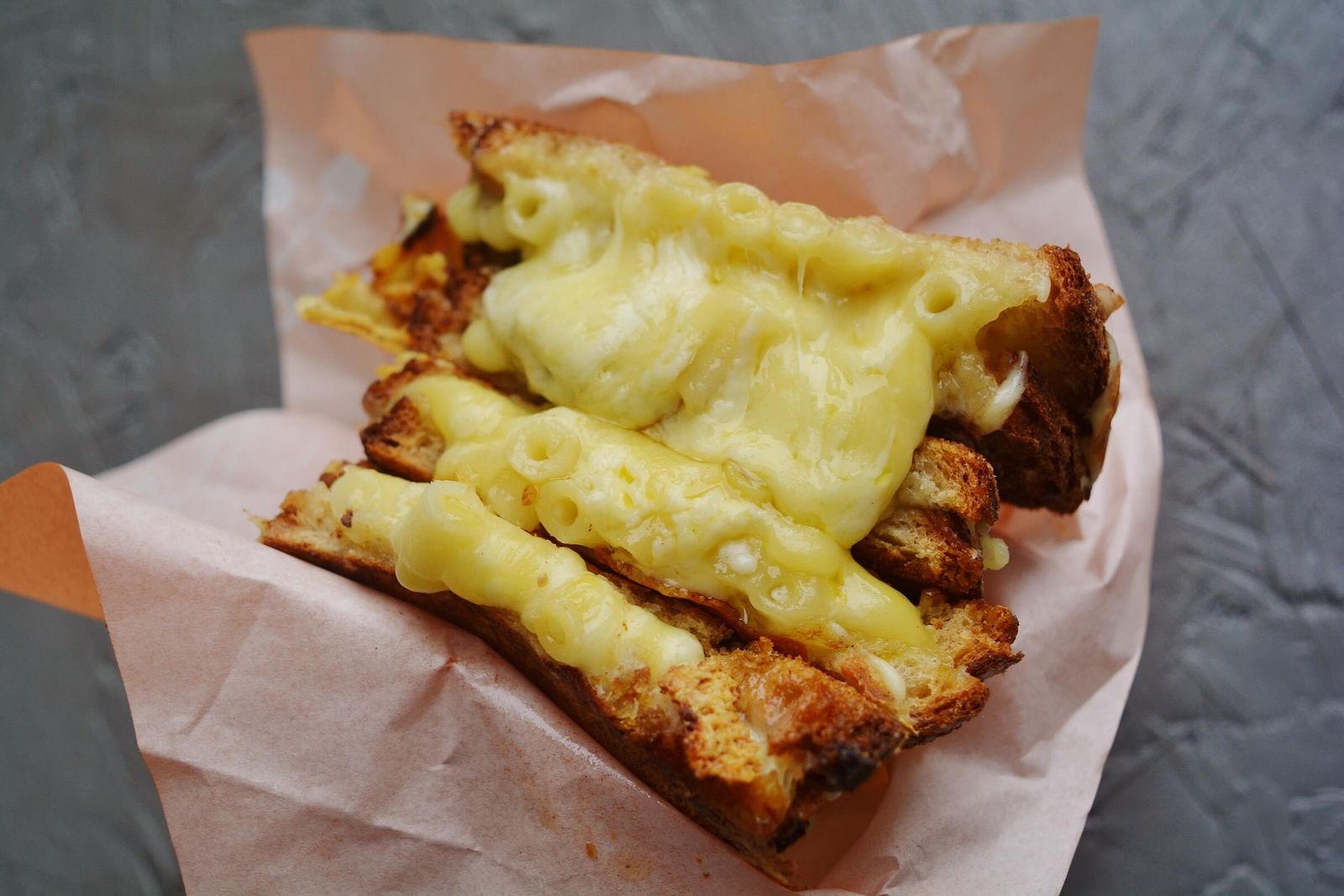 What made you decide to open your own business?
We both felt unchallenged with our jobs and thought if we were going to open our own business, it made sense to do it at that time. Basically, whilst we were relatively young and didn't have too much to lose. We both loved food and since we were already living on toasties by that point, we decided to follow our hearts (and our stomachs), and go for it.
What have been your biggest challenges in building your business? Any mistakes along the way?
No matter how much you think you know, there is so much still to learn. One of the biggest challenges we faced when we started, was getting into the street food markets themselves. Pitches were extremely competitive and often required previous trading experience to be considered. A bit of a catch 22 situation. Eventually, through some persistence, we got a pitch. From there we were able to move around before we eventually secured our Leather Lane pitch.
What has your greatest achievement been so far?
We've written a book, which comes out in Sep 2017. It still doesn't feel quite real, but it's really exciting.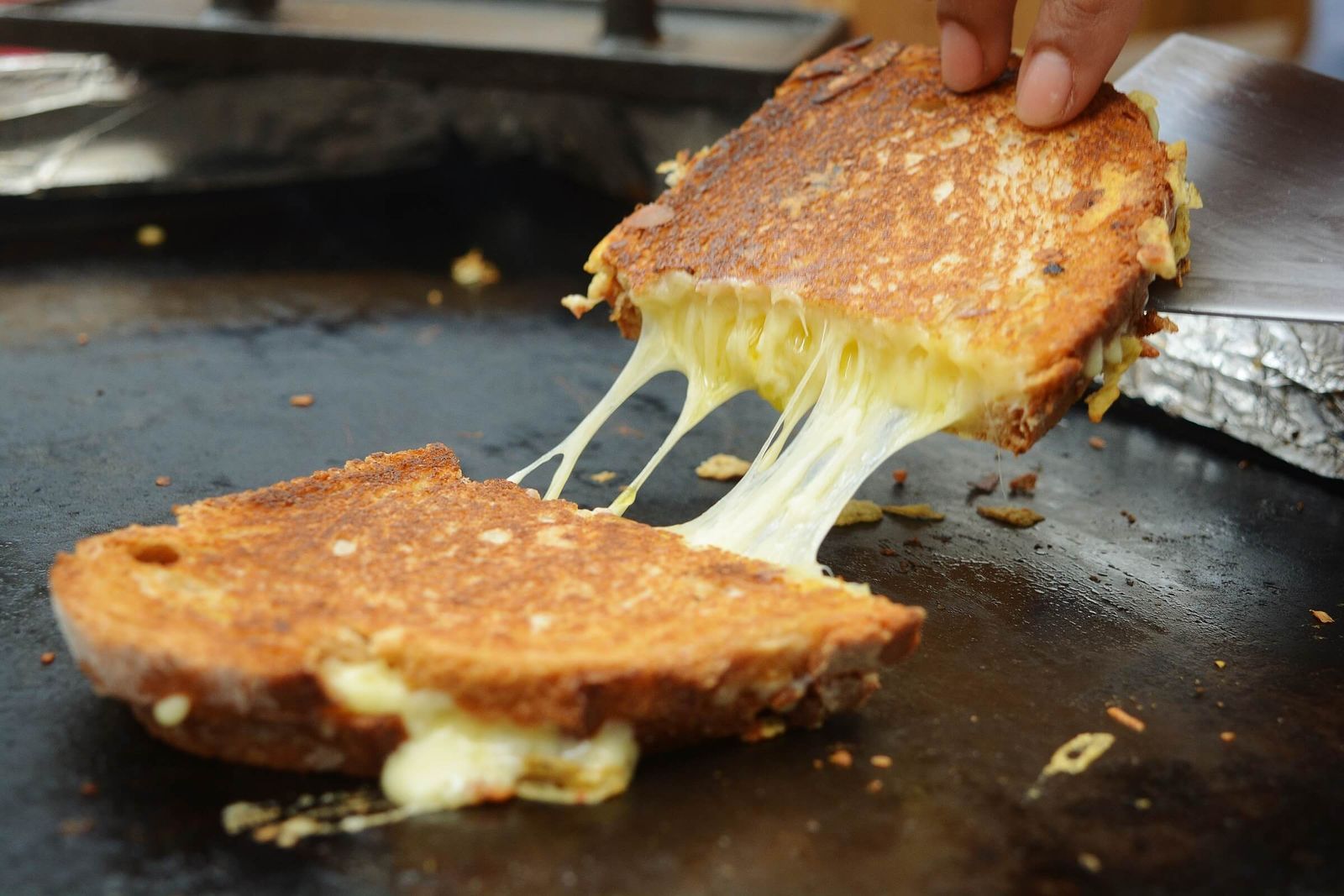 What advice do you have for women opening their own business?
Prepare to make sacrifices, but don't forget to live your life. Take time out away from the business to recharge.
What does Grill My Cheese's future look like? Any plans for expansion?
We hope to open our first restaurant this year focusing on our grilled cheese sandwich menu, with additional sides and small plates.
Serious question: If you were a grilled cheese sandwich, what would you be and why?
Nisha: Probably the "What's Poppin' – it contains our apricot & jalapeno relish, cream cheese, our cheese blend and crispy bacon. So sweet, spicy, cool and bacon-y. It's not really a question I've thought about much before to be completely honest.
Nishma: I guess the PB&J. I'm slightly nutty at times and the fiery chilli jam pretty much sums up my attitude if you get on the wrong side of me (kiddin'!)
Just to finish off, what are your favourite nail colours?
Nisha: It's such a treat to have nice nails these days as we aren't allowed to have our nails painted for the business. I'm into pastel greys on my nails at the moment. Or anything pastel/nude.
Nishma: I love bright colours, I used to have a serious nail polish collection but since we started the business it's been made redundant. A great pink or classic red are always a firm favourite.
A huge thank you to Nisha and Nishma! Find them at Leather Lane Market, EC1N every Tue-Fri from 12pm-2pm.
Don't forget to take a look at some of LeSalon's services – fancy a manicure? We've got you!