Meet AMELIORATE's founder Annette Luck
By Brid McNulty, January 9 2019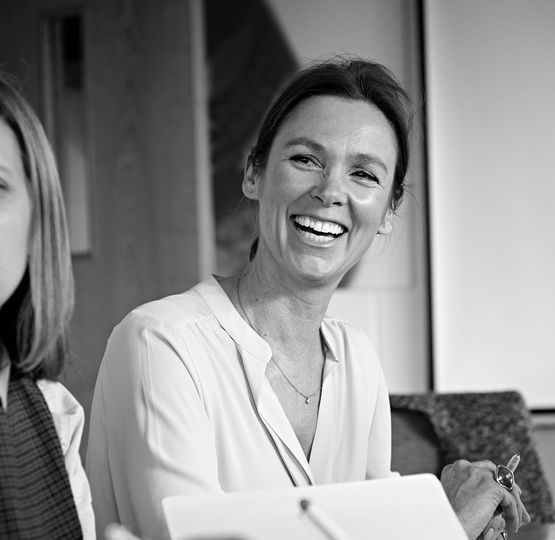 This week, we're delighted to introduce the founder of Ameliorate, Annette Luck. She's the brains behind this luxurious and award-winning skincare brand, that's hitting the shelves nationwide from Space NK to Liberty London to Boots. Annette reveals how Ameliorate transformed from idea to life-changing product, and how she maintains a work-life balance.
We're particularly excited about this Ladies Who Launch piece because LeSalon and AMELIORATE are working on a collaboration over the coming months – stay tuned for details!
Tell us a little bit about AMELIORATE – what is it?
Using a scientific approach, AMELIORATE is the first UK dermo-cosmetic brand delivering clinically proven skincare solutions focusing on the body. Famous for our Transforming Body Lotion, AMELIORATE offers a full Body Skincare System to smooth away bumps, prevent ingrown hairs and resurface rough, dry skin. All products are independently tested, give outstanding results, boosting body confidence for many and importantly are also a pleasure to use.
What inspired you to create the brand?
In common with up to 40% of the population, I suffer from Keratosis Pilaris – a dry skin condition in which the skin becomes rough and bumpy as if covered in permanent goosebumps, most commonly found on the backs of arms and front of thighs. Having spent years fruitlessly seeking a solution for my KP or "chicken skin' as some call it, I decided enough was enough.
How did you go about creating the first product? Did you have experience in any of this before?
With no experience in skincare (just years of personal research and spending a small fortune in my quest for smooth skin!) I contacted a leading UK manufacturer of premium skincare products and convinced them of the need for an answer for this neglected beauty concern. I worked with their world-class skincare scientists, whose knowledge, expertise and enthusiasm for the project was unparalleled.
18 months of hard work (with many prototypes along the way) culminated in my hero product – our award-winning Transforming Body Lotion. Its genius lies in its ability to progressively resurface and moisturise around-the-clock, leaving skin smooth, soft and healthier-looking. 
What was the most challenging element of creating the brand?
Believe it or not, coming up with a brand name! When our consumer test results came back with staggeringly good results, there was much excitement as we had something amazing to take to market. But we didn't have a brand name. Nothing like a bit of pressure to focus the mind! AMELIORATE came to me at 3 o'clock in the morning (as often the best thoughts do) – it means to "improve or make better' – which neatly summarised our skincare aspirations.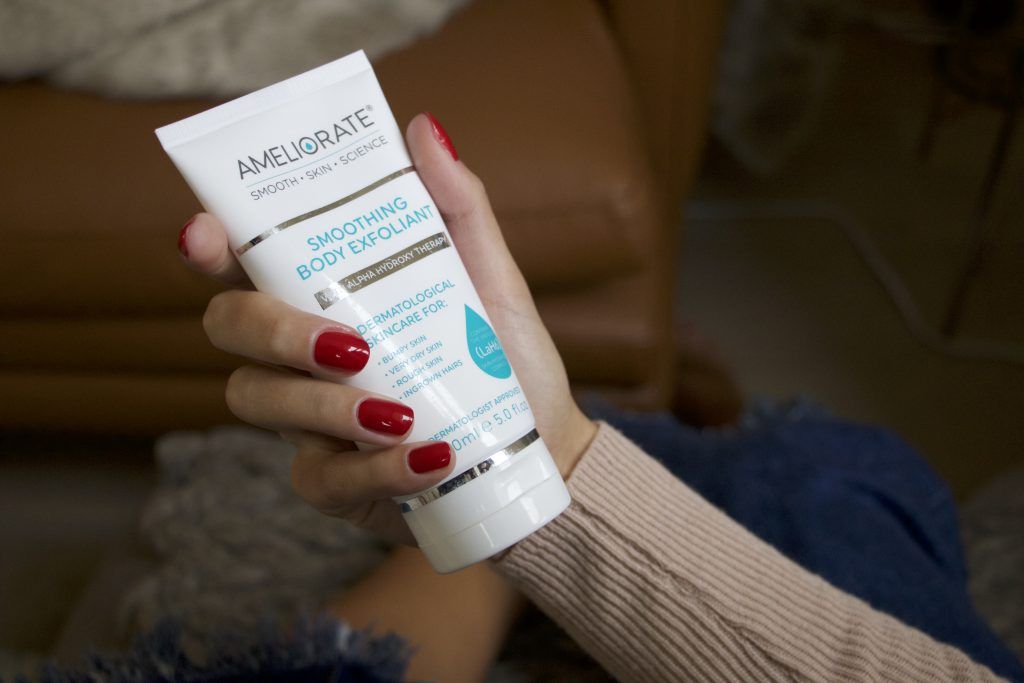 What about AMELIORATE makes you most proud?
Seeing our products on retail shelves for the first time was a bit of a "pinch me' moment, and winning numerous industry awards is always thrilling, but nothing beats hearing customer's feedback – some of whom say AMELIORATE has changed their lives, not just their skin.
Which AMELIORATE product could you absolutely not live without, and why?
Obviously, our lightweight everyday Transforming Body Lotion. KP cannot be cured, only managed – so a daily application of my hero product is essential to keep those bumps at bay.
What advice would you give to other women who want to start a business
?
Don't give up if you really believe in something and try and surround yourself with a brilliant team.
Fortunately, my manufacturing partner has tremendous expertise immediately to hand – world-class chemists who create our formulations, state-of-the-art manufacturing facilities and a fabulously talented design team who help shape packaging concepts into reality.
Sales and marketing, on the other hand, was a whole new ballgame for us; so much harder than we ever thought, so we now work with independent consultants who bring a wealth of experience and knowledge to the table. And we have our incredible PR team who have generated an unprecedented amount of press for us.
How do you relax?
Nothing beats a long hot soak in the bath (with the incredible AMELIORATE milk bath soak, of course). If there happens to be a glass of wine and a few candles on the side, all the better!
Long walks with my border terrier first thing help to order my thoughts for the day.
Name one woman in business you admire?
Chrissie Rucker, Founder of The White Company.  Unable to find products on the market that she desired, she sourced them herself. She had the vision and passion to start a business solo from her bedroom selling white linen having identified a gap in the market.
Last but not least, what is your favourite nail polish colour?
I'm a nude girl through-and-through for my hands! I treat myself to a gel-manicure every 3 weeks and rotate the 3 nudes on offer to keep my manicurist guessing! In the Summer I rack up the excitement levels with a coral-red for my toes.
A huge thank you to Annette for taking time out of her busy schedule to chat with us! And as huge fans of the product at LeSalon, it works wonders on KP-free skin too so give it a try.
Looking for more on female entrepreneurs around London? Check out our Ladies Who Launch area on our blog. Fancy a manicure? LeSalon has the ultimate treatments for you!