Meet Margo Marrone: Co-Founder of The Organic Pharmacy and Charlie&Co Naturals
By Zoe Greenwood, February 12 2020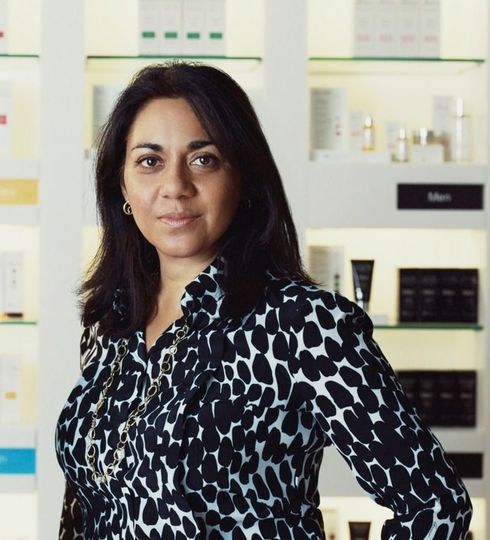 Specialising in alternative medicine, nutrition and wellbeing, Margo Marrone went on a journey to formulate natural and organic products that cater to people's health and skincare needs. She founded The Organic Pharmacy with her husband in 2002 and went on to found Charlie & Co Naturals: a British company focused on creating 100% natural dog shampoo.
We were so excited to speak with Margo about her journey into the entrepreneurial world!
What inspired you to launch The Organic Pharmacy? 
The Organic Pharmacy was a passion for me a way of life. As a young pharmacy student I specialised in herbal medicine always fascinated by herbs and how they worked but I soon realised that in modern pharmacy they didn't really play a major role so I studied homoeopathy and found the system of medicine that really spoke to me. It was then that I realised what went into our food and cosmetics and I was horrified. I couldn't carry on selling what I didn't believe in. Passionate about healing I the idea of The Organic Pharmacy formed in my head. A pleace where everything was clean., no toxins, highly qualified staff and the best products and treatments available.
What was the best thing about creating and building a company? 
It gives you total freedom to express your vision without anyone else stopping you. You can realise your dream.
What's your personal attitude towards beauty and wellness? 
My attitude has always been – Natural, powerful, clinical and both inside and out- so what we eat, supplements and the best natural skincare- results can be outstanding if you get it right.
On a business level, what do you find has been the biggest challenge? 
Growing a business and keeping the core throughout the company. Making sure each and every person on board shares your passion.
What advice would you give to women who are thinking about starting their own business? 
 The reality is never the same as you think. You have to work twice harder than you think and sacrifice certain parts of your life. In my case, I came last and so I would say make sure wjhilst you are working hard you also take time to recharge and recoup.
Name a woman in business that you truly admire and why? 
There are so many women to admire. For me the early pioneers like Elizabeth Arden and Helena Rubenstein were the champions in this field- far far ahead of their time- they were advocating the latest treatments and the latest diets and detox whith such a strong work ethic and vision in a time where women really didn't have a voice.
How do you think the term "organic' has changed in the past decade?  
Yes it has become to encompass the Clean movement I feel and whilst clean is not organic I feel that the impact is so global I welcome it.
What are the most important learnings from the Organic Pharmacy that you have taken into Charlie & Co Naturals?
So much, when I started The Organic Pharmacy I really had no idea of distribution etc, now I know how to grow a brand quickly and what to look out for but always with passion and integrity.
How do you switch off at the end of the day? 
I love baths so mine is a ritual of lighting candles and Epsom salts with essential oils and relaxing for 20 minutes with a fab face mask. This really helps me relax for the evening.
Lastly, what makes you feel powerfully beautiful?
Being full of energy and of course, glowing healthy skin. As I'm getting older having the energy and being active is so important so Yoga, eating well and being grateful is a part of my daily mantra. I also spend a good 20 minutes on my skin every day.
The Organic Pharmacy
Charlie & Co Naturals