10 tips for managing children in isolation
By Jennie Waeland, April 23 2020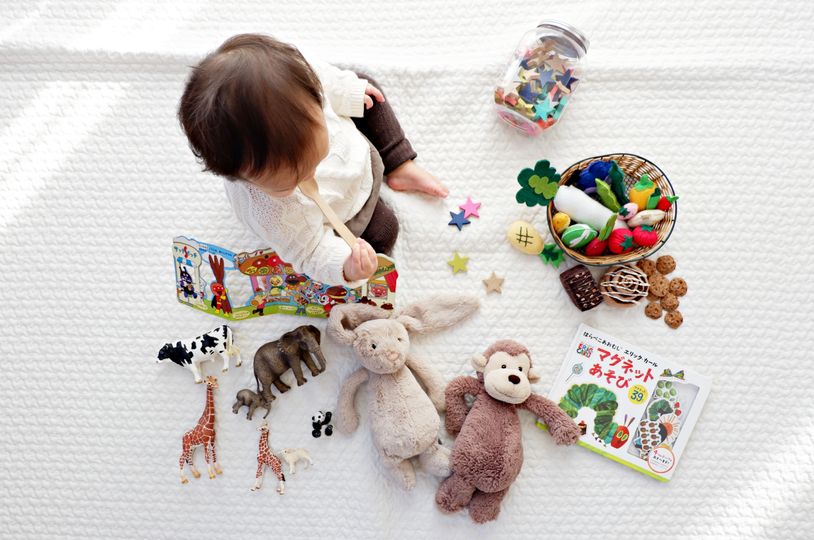 Now that we have been isolating for over a month, our ideas for staying busy and entertained may be starting to wear thin. Especially with children to look after, it is important to keep morale up and experiment with new activities and games to play. 
LeSalon's co-founder, Natasha, has used this time to adapt to working from home and looking after her two daughters. Both a fun yet challenging experience, she has discovered the top five tips that helped her manage family life during the lockdown. 
Meal prep
Make a meal plan for the week ahead. This takes the pressure off and you can make sure your fridge/freezer is stocked with the ingredients you need.
Designating areas of your home for specific activities
If you're lucky enough to have space, try designating different areas of the house. You can make one area a work zone for the kids and another area for your own zone. All your work can be done in this area, and you can use other spaces to relax. This ensures there is a psychological shift when you sit in that area. 
Try not to work in your bedroom, as you might find it hard drawing the line between working and relaxing. This might make it harder to fall asleep. 
Routine
Try to make sure that there is a routine around the working/school day so that it is as similar as possible to a normal day. Set your alarm, get dressed, have an early breakfast. This will help to maintain a sense of stability and discard the uncertainty. 
Exercise
Exercise is integral for a healthy mind for everyone, even with limited space, there are lots of online classes and fun activities for the kids. A top accessory for everyone… A skipping rope! 
Skipping is great cardio and can be made into a fun exercise. You can even create a skipping game. A top activity to burn loads of calories and exhaust everyone… jump squat competition!!
Find time to do what makes you happy
Take time to enjoy activities that you wouldn't normally do – embrace this opportunity as a once in a lifetime experience to be together – play cards, watch your favorite movies, do a mini hair salon – let your kids go crazy doing a new style for you – let them paint your nails – no ones going to see it!
For the next five tips, we accumulated from both friends and online. There are so many ways in which to learn and grow through this experience, and we hope we can help you with even just one of our tips. 
Continue with school uniform
If your children are struggling with motivation to do schoolwork whilst at home, we have heard from friends that they have had their child wear their uniform during school hours. This is definitely a personal preference, and won't be for everybody. It's just like wearing an outfit rather than loungewear can make some of us feel more productive and inspired. 
Keep screens out of the bedroom at night
Often, videos and TV programmes are used in an effort to get children to wind down before bed. However, it can affect their sleep and the bright lights can disturb sleeping patterns. Try to encourage children to read a bedtime story instead. This will teach children to differentiate between bedtime and playtime. 
Family mealtime
This can be a distressing time for everybody right now, adults and children alike. We can often get wrapped up in our own routine and spend time in our own rooms. By scheduling regular family dinners each night, it can be a great way to sit in the same room as a family and have proper conversations. 
Discuss how you really feel and what your goals are. Talk about what you want to learn and achieve during this time. This is a great opportunity to put phones away, turn off distractions such as the TV and focus on family and wellbeing. 
Keep an eye on your children's screen time
No matter their age, most children can spend a large portion of their day glued to a screen. Whether it be a phone, iPad, tablet, or television. During the lockdown, we have a lot more time to relax and watch shows and YouTube. 
Whilst it is important to relax and have 'downtime', we shouldn't let this be an excuse for our children to accumulate hours upon hours of screen time. Most devices have a parent-lock which can control how long your child can use a device. Of course, this isn't a strict regulation, but a guide to see how long your child spends online and is a way to manage it if it is in excess. 
This is a great opportunity to support learning and encourage children to read, play in the garden, and embrace their creativity. 
Separate weekdays from the weekends
There's no doubt that the days are seemingly blending into one big blur now. It is hard to know which day of the week it is. Clearly distinguishing the weekdays from weekends can make a huge difference. Keep the weekdays for education and chores and the weekends for more fun stuff like sleeping in and having more exciting breakfasts. 
Of course, this doesn't mean you can't learn on the weekends or have fun on weekdays. Nevertheless, it can be beneficial for your child to feel motivated during school hours. 
We hope that your family is staying safe, and hope that these tips were helpful!