How To Look After Your Nails Post-Manicure
By Jennie Waeland, April 15 2021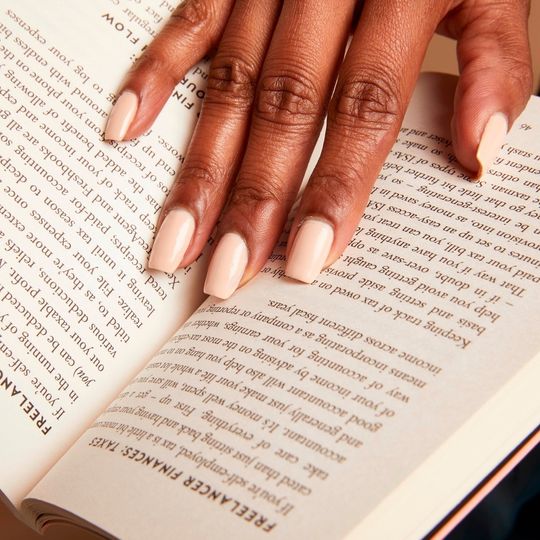 We all know how good it feels to get a manicure, it can help us to feel put together and fresh. Manicures can't last between 24 hours to two weeks, however if you look after your nails and keep them in top condition, they can last longer. Plus, it's even more TLC for your hands and nails, what more could you want?
We have curated some tips to help you to get the most out of your manicure.
Cuticle Oil will be your best friend
Cuticle oil can be made from vegetable oils, citric acid and various vitamins. It can also include jojoba oil and flaxseed oil. Cuticle oil is a thin consistency to allow it to absorb easily into the skin. 
Without it, your nails can become brittle, dull and chapped. It is important to use cuticle oil in order to keep your nails nourished and hydrated. It improves not only the appearance of your nails but the circulation around your nails in order to promote healthy nail growth and stimulation. Cuticle oil can furthermore protect any polish or gel on your nails to help with its longevity. 
We recommend using cuticle oil every day. You can buy it from most beauty stores including Boots and LookFantastic. To use, simply squeeze a few drops either directly onto the cuticle or first onto a cotton pad to dab. Then, massage it around the cuticle until it feels absorbed. 
Avoid picking
For some of us, picking our nails can be a bad habit, subconscious or not. It can be easy to start picking or pulling polish off whilst your mind wanders, especially if you are feeling anxious. However, we advise to resist the temptation to pick as this can leave your manicure looking uneven. 
Also, if the polish is not removed in the correct method, it can damage your natural nail. It can be left thin, flaky and weak. 
Try not to cut or file your manicure
For those who are new to gel or shellac manicures, it can be hard to get out of the habit of cutting and filing your nails. It seems like such a natural, important step in nail care. However, cutting and filing your nails can actually cause way more harm than good. Cutting the nail will break the seal at the top of the nail and therefore make your gel manicure way more prone to chipping and peeling. 
Similarly, filing your manicure can also damage this seal. If you are in desperate need of filing due to a snag or jagged tip, take care to file your nail in a gentle, downwards direction. Avoid buffing altogether as this will mess with the texture of the polish. 
Wear gloves for household chores
This is in no way essential, however if you are trying to maintain your manicure for as long as possible, you can wear gloves when doing more hands-on jobs such as gardening and washing up. This will keep the manicure protected. 
Avoid solvent products
Solvents are liquids that have a dissolving property. Naturally, this can dissolve your manicure if exposed to it. Solvents can be found in some beauty products, tanning products and also insect repellent. Examples include Clinique Rinse-off Eye Makeup Remover and Deet Insect Repellent. 
Don't use your nails in place of tools
Some of us may be guilty of trying to prise a lid open with our longer manicured nails, or using them to scratch something. Whilst this may get the job done, there are plenty of objects or tools to use in place of your manicured nails that won't cause any damage. This poses a high risk of snagging, chipping or even breakage. We don't want you to hurt yourself in the process! 
Try not to tap directly with your nails 
Living in a digital age, we are constantly tied to our laptops and phones. Tapping away all day on keyboards can be very repetitive. Make sure to try to tap with your finger tip rather than with the manicure nail as this can chip the nails and even cause trauma to your nails especially with long nails.
Don't overuse antibacterial gel
With alcohol as a main ingredient, antibacterial gel is notorious for drying out skin and cuticles. Overwashing can lead to parched skin and can also make the manicure top coat appear dull.
Frequently asked questions about manicures:
What is the difference between classic, gel and shellac?
A classic manicure is the application of regular nail polish, including buffing, filing, shaping and cuticle care. A gel manicure is the application of liquid gel polish which is then locked in place via UV lamp. Shellac is a hybrid of nail polish and gel. 
How much is a manicure?
Manicures can range in price depending on the type and where you have it done. At LeSalon, for example, we offer a classic manicure for £32, a gel manicure for £38 and a CND shellac manicure for £38 also. You can view all of our manicure services here.
How long does a manicure last?
Gel can last up to two weeks, classic manicure is usually up to a week before chipping and shellac is up to two weeks. 
How long is the manicure procedure?
A classic manicure takes around half an hour, gel and shellac can be up to 45 minutes.