London's Top 10 Manicure-obsessed Boroughs
By Brid McNulty, November 17 2020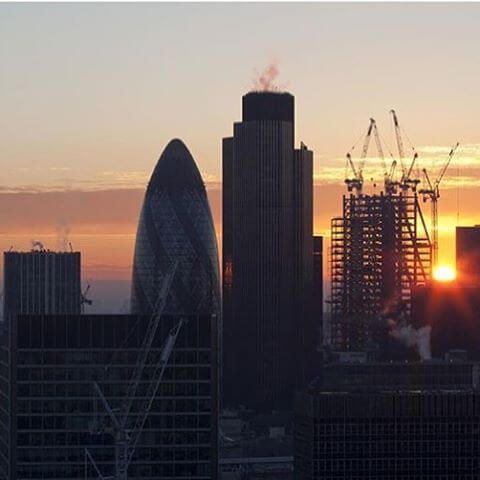 We think it's fair to say, as a nation, we're more obsessed with looking good than ever. With the rise of a selfie-obsessed culture, it's harder than ever to have a bad-hair day! Search the term "How to look good on Instagram" and 179,000,000 results will come up. Narrowing down 10 selfies to 3 and spending 20 minutes trying to decide which is the best, only to scrap them all anyway – we've all been there. And asking a friend to help decide which photo is more Insta-worthy has become part of best-friend-duties. Last year Britain's beauty sales topped the £4 billion mark for the first time ever, making the UK market larger than the French. Upon finding out that preening Londoners are the vainest in the country, we wanted to find out which borough tops them all!
Now, while appearances aren't everything, at LeSalon, we're all for feeling your best. Whether that means a fresh haircut, flawless contouring, or a glossy new manicure. Feeling good about yourself can do wonders to your confidence! With good self-esteem, everything from your career to relationships will improve. We also think there's something special about a manicure – unlike a haircut or makeup, you see your hands all day long. Every time you look down at your hands, you feel that extra bit polished and presentable.
So, who is the most manicure-obsessed of them all? Here's the countdown!
Kingston Upon Thames

Kensington and Chelsea

Richmond Upon Thames

Hammersmith and Fulham

Camden

Greenwich

Islington

Hackney

Sutton

City of Westminster
Think your borough just missed the top ten? Spots 11-15 went to Ealing, Harrow, Croydon, Wandsworth, and Bromley, respectively.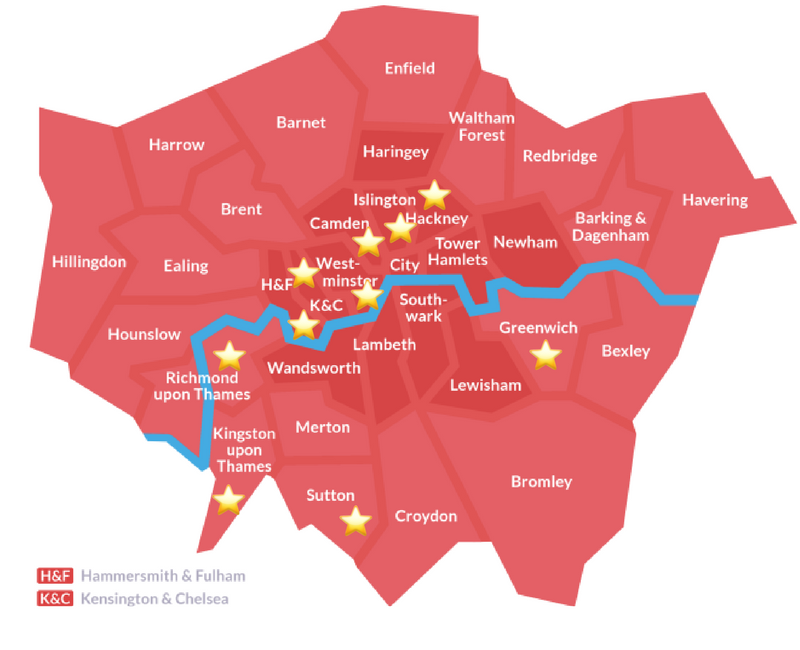 Now, boroughs are pretty big, and we wanted to know if our area was super obsessed. So we did a little more digging, and found London's top 5 manicure-obsessed areas:
Canary Wharf

Covent Garden

Shoreditch

Chelsea

Marylebone, Richmond, Victoria, Waterloo tied for 5th place.
We based our statistics on the last 12 months of Google searches for the term "manicure' and the boroughs/areas name. We then took into account the population size of each borough and adjusted the data for that.  
This investigation was so interesting to us that we did even more recon. We looked at the number of bookings LeSalon gets for each borough. Seeing as we do lots of manicures and pedicures at home, we suspected our countdown would be mainly residential. The results turned out pretty similar to our first countdown, but this time Westminster shot from spot 10 to 1, and Brent made it onto the list! Check out the results:
City of Westminster

Kensington and Chelsea

Camden

Tower Hamlets

Southwark

Hammersmith and Fulham

Islington

Lambeth

Brent

City of London
If you're repping one of the top ten boroughs, congrats! You're officially as manicure-obsessed as we are! Since you've got such mani-mania, next time why not give us a try. Book a manicure through our app or website, choosing which nail treatment you want, when and where and we'll be there! It's really that easy! And when we say anywhere we mean it – check out our tour of London series on YouTube to see what we mean. Here's a sneak peak below of our London Eye outing! 

For more on beauty and wellness, explore our blog! We publish new content weekly.