6 of London's fun and funky new exercise classes to try
By Kate Dooley, January 9 2019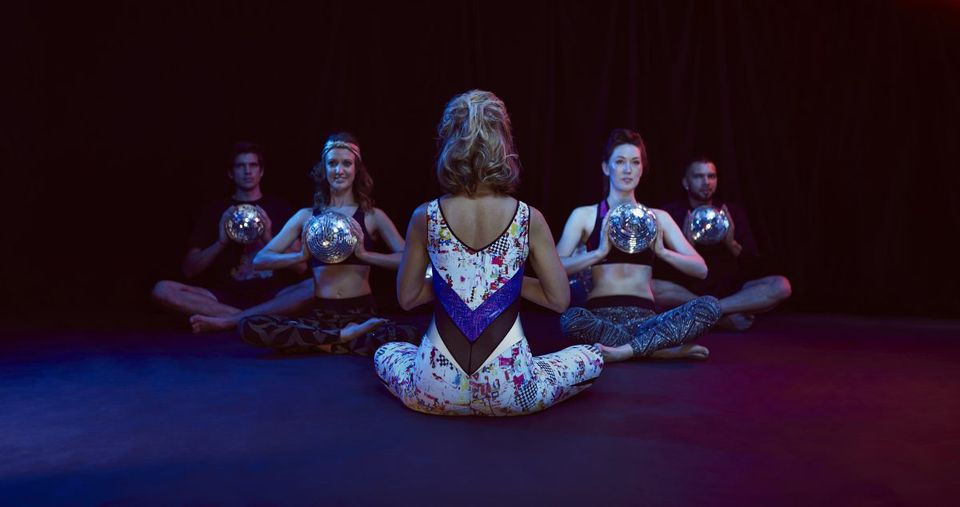 Ever toyed with the idea of a "Twerkshop' session but been too terrified to commit? How about some early morning "Ravercise' or a post-work beer yoga class? London is full of quirky fitness classes and while the majority of us are intrigued by these outlandish trends, it's rare that we're brave enough to actually give them a go. In fact, more often than not we'll disregard the idea before even doing any research.
To give you all the information you need to pluck up the courage and get out there, we've made it our mission to uncover London's funkiest alternative exercise classes and find out exactly what they entail.
Aerial Hoop
Unleash your inner acrobat with the help of some nifty apparatus and a patient instructor at Flying Fantastic. Their classes are designed to strengthen your core and improve the flexibility throughout your whole body. It's also said that this form of exercise is particularly effective at toning the upper body; an area which many of us struggle with.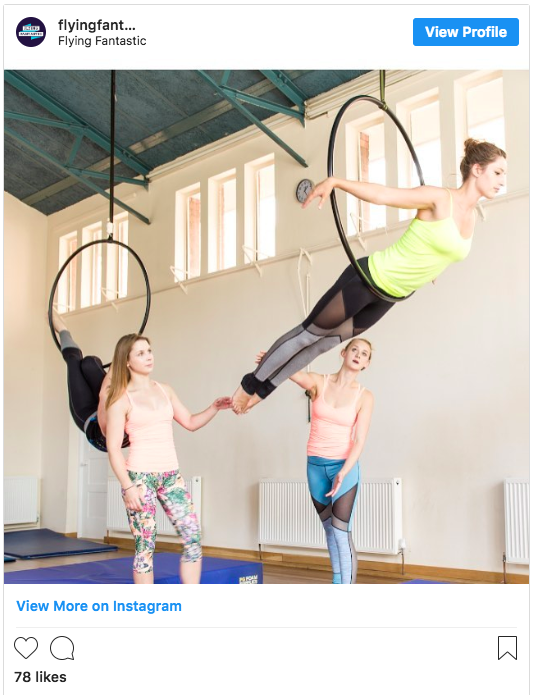 Don't worry yourself thinking you're more of circus clown than an aerialist. The classes are for people of all levels so beginners are always welcome. If you're still slightly intimidated by the thought of dangling from the ceiling surrounded by a group of strangers, the good news is there are two people to each hoop so you can bring a friend along too!
When and where?
In Union Street, Farringdon, Old Street and Battersea throughout the week at various times.
Disco Yoga
Getting your groove and zen on at the same time is no problem with a bit of disco yoga. Although it sounds a bit bonkers, it's proving increasingly popular with many in the capital. Weekly classes, which are held in Shoreditch and Peckham, begin by giving yogis the option to "Glitter Up" at the infamous glitter station. Once you're shimmery enough to start, you can expect to get bendy to the beat of Boogie Wonderland, amongst many other disco classics. Though, our favourite part has to be the post-workout cocktail where attendees can choose from an enticing array of punny tipples including "Kale and the Gang' and "Nam Ice Tea'.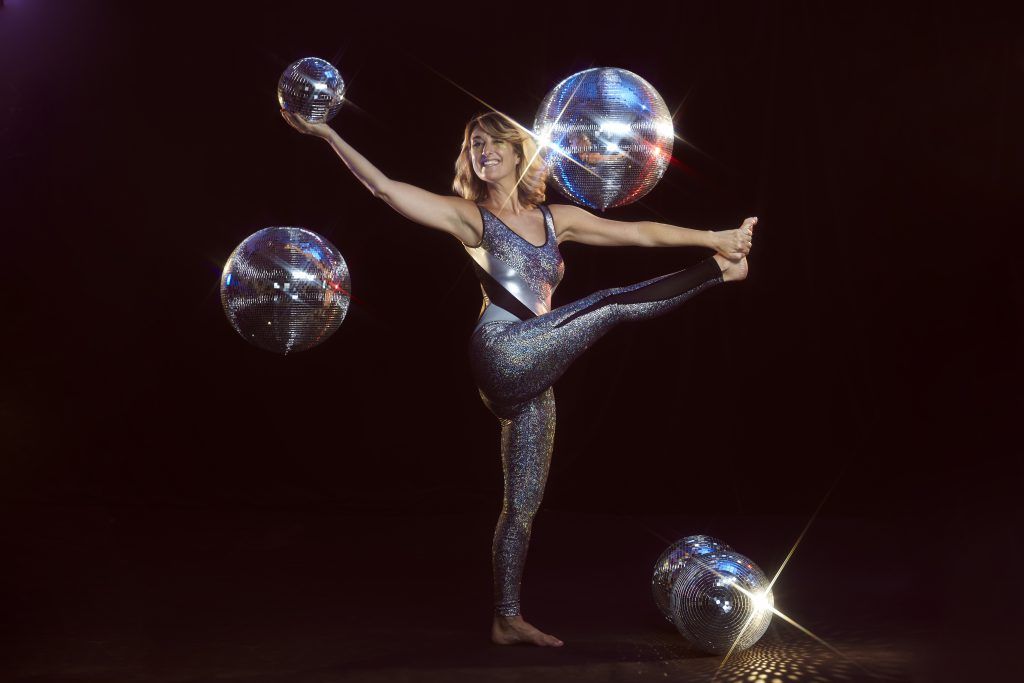 Suffice to say, Disco yoga definitely doesn't take itself too seriously and instead, caters to those who want to combine keeping fit with having fun.
When and where?
Every Tuesday, from 7.30pm at Trapeze, Shoreditch and every Wednesday at Prince of Peckham from 7.15pm.
OR if you'd like to try a taster session first, they're putting on a Saturday Night Fever Brunch at the Hoxton Hotel on October 28th. Get yourselves down there for some Halloween themed fun!
Boom Cycle
Want to try a spin class with a twist? Boom Cycle is essentially like bike riding your way through a nightclub – which may sound more problematic than fun on the surface. However, it's a great way to take the typical edge off a spin class. Picture a dark room with loud music accompanied by a very energetic instructor at the front. Though it may seem daunting at first, you'll soon be so "in the zone" that it won't even feel like hard work. To top it off, everybody's really encouraging and it's so fast-paced that you'll probably find the hour whizzes by super quickly.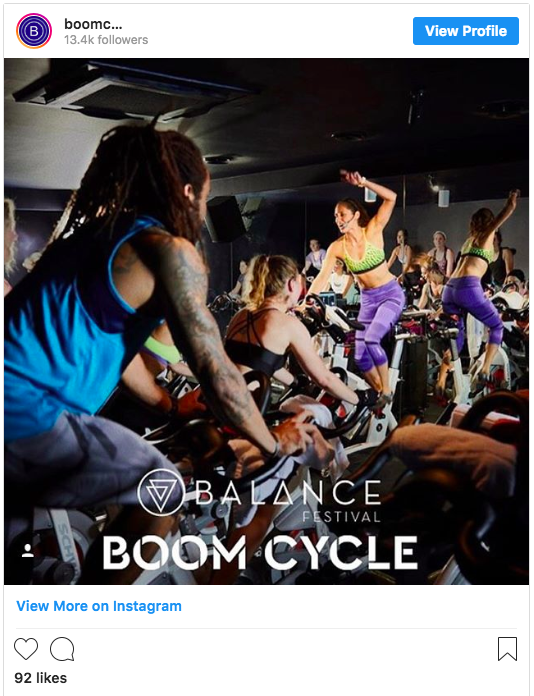 When and where?
Daily at various times across Holborn, Hammersmith and Battersea.
Skip HIIT
You may have thought you'd left your skipping days behind you, but it turns out it's not just for the playground. Skip HIIT classes have built up quite a cult following in recent years and AK fit club are now offering them across different London locations. Each session is 45 minutes long and it predominantly aims to burn calories, improve flexibility and build stamina. Again, it's a class for people of all abilities so you don't need to have any previous experience.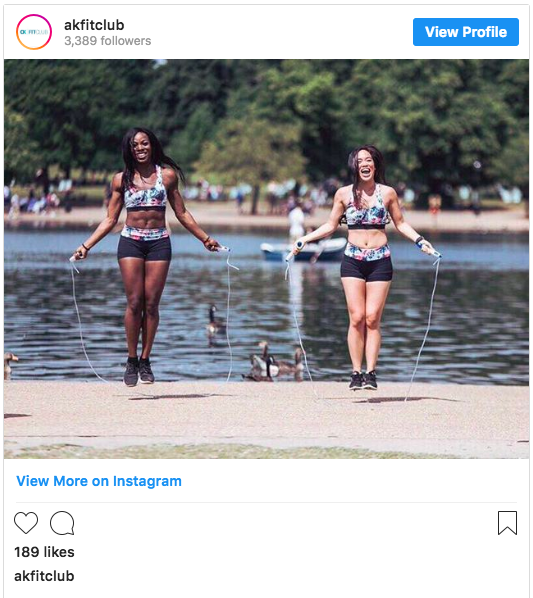 When and where?
Saturdays, Sundays and Mondays in Holborn, St Pauls and Canada Water.
Bounce
Another activity that brings out the inner child in us all is trampolining! It's probably not your first port of call when looking for a new fitness class though, right? Well, odd as it might seem, there's been a huge surge in popularity of these classes recently.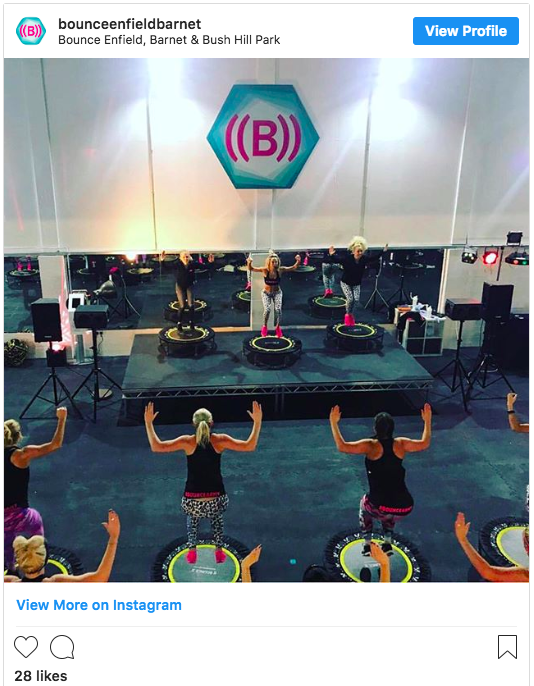 Bounce runs its trampolining sessions on a daily basis throughout multiple London boroughs. A typical hour-long session consists of 45 minutes of cardio and 15 minutes of targeted toning. Essentially, you're stood in a room of about 30 people bouncing on individual trampolines in time to various dance tracks. The instructor at the front demonstrates the specific bounce moves you should be doing, while you all attempt to copy in unison. Most people take a good ten minutes to get the hang of things on their first go, but with great vibes and a fabulous crowd, it's the ultimate way to tone up.
When and where?
Across most of London all day, every day.
HulaFit
Even if you hated PE at school, achieving a cast iron core doesn't have to be a drag. Said to improve coordination and strength, hula hooping is a great way to tone up whilst enjoying yourself. According to the instructors at HulaFit, a lot of people go along to their first session simply with the aim of learning how to hula hoop- so you're not expected to be an expert. The main objective is that you have fun and burn calories while you're at it, however in time you're likely to notice a significant improvement in your overall ability and fitness.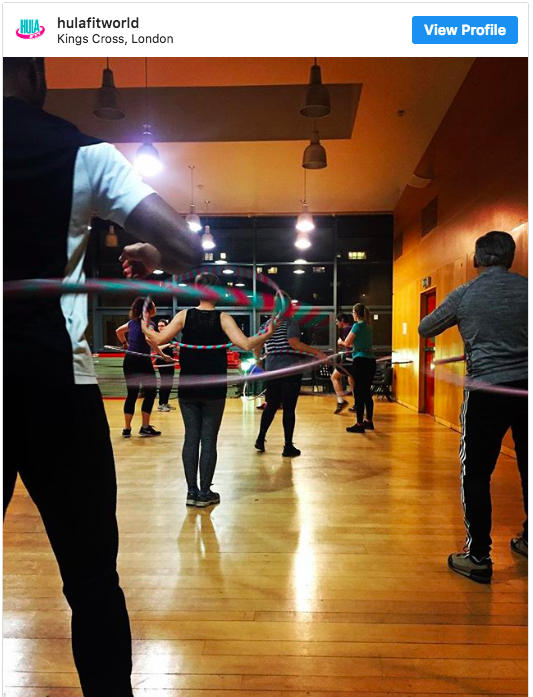 When and Where?
Kennington, Westbourne Grove, King's Cross and Hackney from 7.15pm onwards throughout the week.
There you have it, London's funkiest fitness classes. We hope you've been as inspired as we have. For more tips on how to get the most out of your workout, take a look at our blog here. If you're looking for more health and beauty insights, take another look at our blog.
Make sure your nails always look fresh by booking a manicure with LeSalon!