LeSalon Tips to Achieving Ingrown Hairs Free Skin
By Ellie Hudson, January 7 2019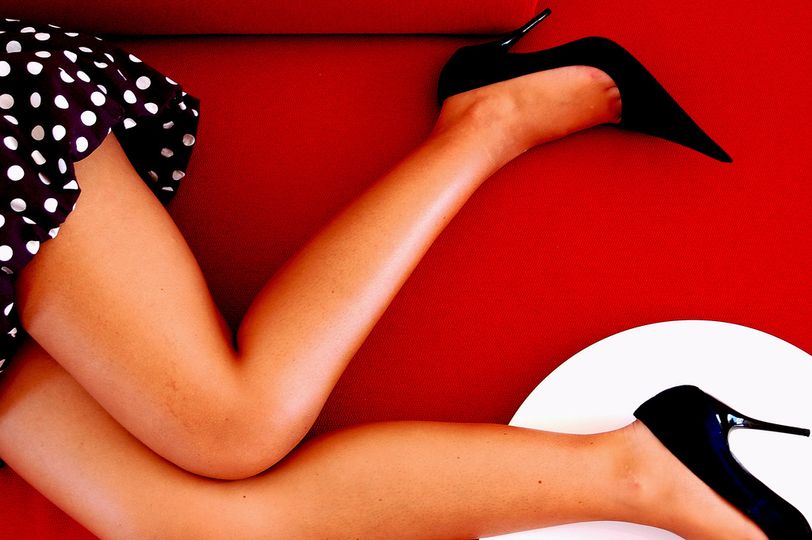 We can all think of a million scenarios when we need smooth sleek looking skin. It's painful enough dealing with the removal of hair – forget the regrowth. Irrespective of our efforts to shave, wax, tweeze and de-fuzz many of us are plagued with unsightly bumps. Ingrown hairs. The devil incarnate.
So what are ingrown hairs exactly?
The clue is in the name. It is when our hairs decide not to grow to the surface of the skin and instead make it their mission to curl up inside their follicle and grow under the skin instead. Joy! Or, if they're feeling really kind, they can grow sideways into the skin and that my friends, is how we get razor bumps. They can occur almost anywhere from the face, legs and underarms to the dreaded bikini area. Basically anywhere you remove hair. However, we can't let them defeat us just yet. Exfoliation is the perfect weapon to keep them at bay.
Exfoliation is your friend
Ingrown hairs are caused by a build up of dead skin which acts as a barrier preventing the hair from breaking through the surface and so curling back under. Exfoliation is the secret to getting rid of those skin cells. To see results ideally you want to exfoliate twice or three times a week (go easier on the bikini area but definitely don't miss it out!) One of our favourites is the Gigi no Bump Exfoliating Body Scrub containing mango extract which not only smells amazing but also has high antioxidant properties and is effective for relieving clogged pores. Alternatively, you could opt for the Soap and Glory Flake Away Scrub containing smoothing sea salt and almond oils – it's heaven in a cup.
Exfoliating Mitts can also be effective. It releases ingrown hairs but also invigorates blood flow and helps to combat cellulite, and who doesn't want to combat cellulite whilst they're at it. We like the Riffi Original Body Massage Mitt. Why not alternate between the two methods for optimum results.
A good moisturiser is an essential part of the programme. If your skin is dry, hairs are more likely to break at the surface rather than being pulled out effectively during hair removal and so slather on the stuff, you won't regret it!
Shaving for Silky Skin
Finally, when it comes to the actual hair removal it is important to use the right method! For all you shavers out there, make sure you do the deed after a long shower. Skin is soothed and hair softer at this time and so there is less room for irritation. Try to avoid pulling your skin taught, although it is tempting and you think you'll get a closer shave, it often causes the hair to get caught underneath the skin when you let go. Shaving with, not against the grain will actually minimise the chance of ingrowns. Never use a dull blade and make sure the head is clean, otherwise you are asking for trouble! Good Housekeeping voted Gillette Venus Embrace as the most reliable razor on the market, so why not give that a try!
Better yet, try waxing. This will help prevent ingrown hairs and keep your legs silky smooth for weeks! Why not book a wax with LeSalon – we come straight to you.
One last tip!
Before we sign off, just to let you ladies know that wearing those killer tight leather trousers after hair removal is probably not the best idea. Tight clothing can often put pressure on the hair follicles and cause hair to curl back inwards. It's annoying we know, but any excuse to chuck on the sweats we say!