Meet The Team: Alfie Freeman, Lead Developer
By Zoe Greenwood, February 26 2021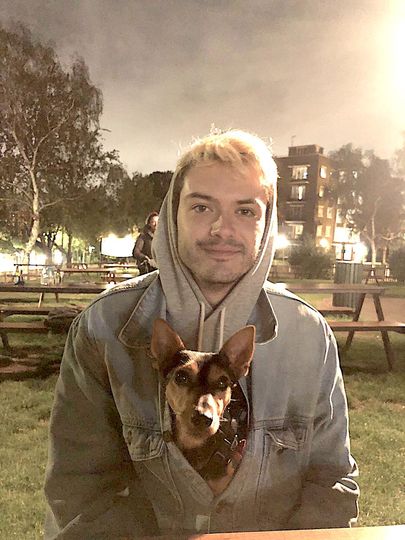 Coding expert, plant lover and parent to his beautiful rescue dog, Buba, Alfie is our Lead Developer. He spends most of his time building & maintaining our website, app and the API – in other words, making sure we can always book our (much needed) treatments…
Ever since he was a young boy, Alfie has always had a huge interest in designing and building things which eventually led to him studying mechanical engineering at university! Like many of us, he wasn't sure what he wanted to do next so he travelled around the world, did the odd jobs here and there until he eventually stumbled across LeSalon. 
This week we asked Alfie all the questions we know you've been dying to hear – check out his answers below!
What did you want to be when you were younger?
An inventor! I liked to design and build things and, with my twin brother, take apart anything and everything, much to my parent's dismay.
What does your day-to-day job entail?
Lots of coding, obviously. I work full stack so that means building and maintaining our websites, apps, and the API (the digital brain behind the tech). I also liaise with our teams like the marketing team to help out with our blog and SEO.
What's the best part about your job?
I get to work on so many different products so it's rare that I get bored of my daily routine! I also really appreciate being involved in more than just the tech side of the business.
What's your favourite thing about working at LeSalon?
Getting to work both in a team and autonomously. I have worked with and learnt from some great people during my time here. As this has been my foray into software engineering, it feels like I am finding and honing all the tools I need for a successful career.
What's your favourite treatment?
A good massage, obviously.
What's your favourite quote?
'No one knows what they're doing' – Unknown
What's your favourite LeSalon memory?
LeSalon sports day! Reminds me of Summer and happier times when we could all be together in the sun
What are your top 3 favourite podcasts/books?
The Missing Cryptoqueen is probably the most recent podcast I've been really into. I recently tried to read a dictionary but only got as far as "an-". I'm generally just playing catchup with all the classics like 1984 that I didn't read as a kid.
What do you enjoy doing when you're not working?
Most of my time is spent with my beautiful dog, Buba. Whilst in lockdown I have really enjoyed running and reading more, and I spend a silly amount of time caring for my countless house plants. I've also recently really got into painting. I have a mild obsession with Lego.
What's your background?
I've always had a keen interest in how things work. I studied mechanical engineering at University and worked towards an acoustics Diploma whilst working for an acoustic engineering firm. After leaving that behind, I travelled and did odd jobs for a year thinking what do next, and eventually stumbled across a 3-month coding bootcamp, which swiftly brought me to LeSalon and the rest is history!
What makes you feel 'powerfully beautiful'?
Walking my dog, she gets everyone looking!