Korea's Quickest Skin Routine: Skip-Care
By Zoe Greenwood, April 19 2021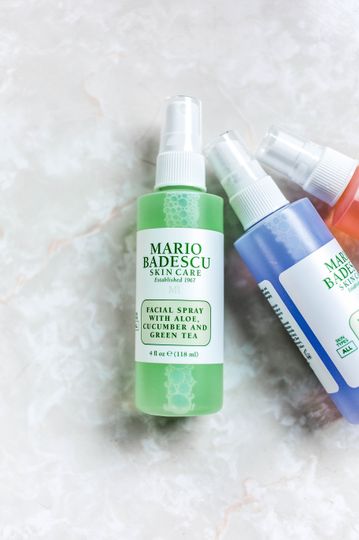 You probably remember the first time you heard about the 12-step Korean beauty skin-care routine. From toners, to double cleansing, essences and more, it was quite extravagant, but as always, there was suddenly an outrageous need to follow this routine in order to get the most glorious skin. In fact, if you were to ask most people today, they would probably consider this routine pretty normal.
Now, however, we've gone backwards. The latest Korean beauty trend is skip-care. For all the lazy girls out there, this is the trend for you. Skip-care is essentially identifying the specific ingredients for your skin type. So, instead of using numerous products on your face, this routine removes all the creams and potions and focuses on what is actually beneficial for you. Think of it as a skin detox, if anything.
How do you know what your skin needs?
Basically, this is different for everyone. In the same way that you stick to mattifying foundations if you have really oily skin, you need to apply the same thinking when buying skin products. If you find yourself experiencing a lot of dry patches, then think about buying a cleanser which moisturises and hydrates your skin.
How to start skip-care:
Figure out which products aren't benefiting your skin. For example, if you're getting a lot of dry patches, then maybe skip out on really chemical products. Same goes if your skin is starting to feel really sensitive – maybe skip out on the daily exfoliation.

You can often find products which are essentially 2-in-1 (sometimes even 5-in-1). These products are multi-functional, so some will serve as an exfoliator, a mask, even a moisturiser. Sound too good to believe? Start believing.

Stop applying a mask every day. First of all, this is time-consuming. Second of all, your skin doesn't need it. Sure, it's nice to have a face mask on and when you take it off, your skin feels glowing but make it a weekly thing and you'll still have the same effect. Also, some masks might actually dry out your skin if you're applying them daily, so it can't hurt to make a few changes.
Do we really need 12 steps just for skin-care? Let's not forget the number of steps we have in a full face of makeup…All in all, getting your skin routine right for you is a lot of trial and error. A product or step that works on someone else might end up causing you to break out. So, if you're happy with the double cleansing and endless creams applications then go ahead. But if you can't be bothered with the lengthy routine, then why not try skip-care – a 3-step routine which keeps your face fresh and revitalised.
If you enjoyed this blog post make sure to check out our beauty page to keep updated with all the current beauty trends! Sometimes what your skin needs is a full-on detox from makeup, but if you're not willing to go out with a bare face, why not think about getting some eyelash extensions with LeSalon? You can wake up feeling fresh and ready without any need for makeup!