Poreless, dewy skin? Yes, please!
By Zoe Greenwood, December 3 2018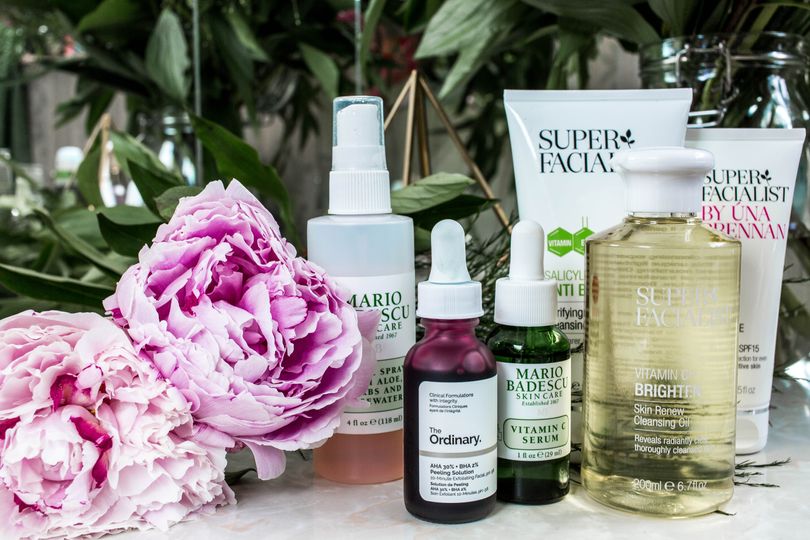 Glass Skin is Korea's latest beauty trend and we're all for it. For the past few years, matte skin was all the talk in the makeup industry, but in today's beauty generation, dewy, glossy skin is everyone's top priority. Glass skin is essentially about having crystal clear and poreless skin, so much so that it resembles glass. Sounds enticing, right? Keep on reading as we explain in detail how to get in with this trend.
Step 1 – Double Cleanse
Double cleansing is an important step in this extravagant skin routine. Double cleansing refers to starting out with an oil-based cleanser to get rid of any trace of makeup and dirt and rinsing it off with lukewarm water, then using a gentle hydrating cleanser to cleanse a second time to ensure your skin is truly and fully clean. Essentially, you want to start out with a blank canvas.
Side note: a common myth is that oil-based cleansers will only add more oil to your skin, which doesn't seem like the best scenario if you already have oily skin. In actual fact, oil cleansers are generally the best way to remove any impurities.
Step 2 – Exfoliate
If you're prone to enlarged pores, blackheads and oily skin then you might want to start exfoliating twice a week. This will help unclog and minimise any pores, as well as being less susceptible to spots. Make sure you don't exfoliate too often though. Exfoliating every day might irritate your skin and make it more sensitive. Think more red, inflamed skin rather than dewy.
Exfoliating will also smooth out the texture of your face which is essential for that glass-looking effect. If you have sensitive skin, try a gentler exfoliator that won't be as harsh.
Step 3 – Essence
A facial essence is a product which isn't common in many beauty routines but is highly recommended and an important step in achieving glass skin. Essences essentially help brighten and hydrate the skin and should be applied after you cleanse. Using these daily will help even out your skin tone and blemishes while keeping your skin plump, dewy and youthful! After all, hydration is key to achieving flawless skin. While it is an initial extra cost, it's definitely worth incorporating into your skincare routine.
Step 4 – Sheet Mask
It's recommended to use a hydrating sheet mask a few times a week. You want to look out for a mask which is intense in moisture but is still lightweight and will essentially replenish your skin. Regularly using masks will help make your skin look and feel plump. Exfoliating (if overdone) can sometimes dry out and irritate your skin but applying a mask for 20-30 minutes twice a week will help keep your skin hydrated.
Step 5 – Moisturise
Lastly, you want to find a deep moisturiser which will hydrate your skin to the max. Applying a decent amount of moisturiser is important in ensuring your skin can fully soak in the moisture and will prevent you from any dry, flaky bits. Hydrated skin will give you the perfect base to apply makeup. Say goodbye to cakey skin and hello to your new glow!  
Obviously, this is harder than it looks. This routine isn't something you do once with the hope you'll achieve flawless skin. While it may seem like a lot of effort to do every day, it's definitely worth it – who doesn't want to give their skin the love it deserves? In the meantime, you can cheat your way to glowing skin with makeup alone – simply use a lightweight, hydrating foundation for the perfect no-makeup makeup look.
Make sure to keep up to date with beauty trends through our blog!
BRB – we're just changing our whole skincare routine…