How To Keep Your Blow Dry Looking Fresh
By Jennie Waeland, September 14 2020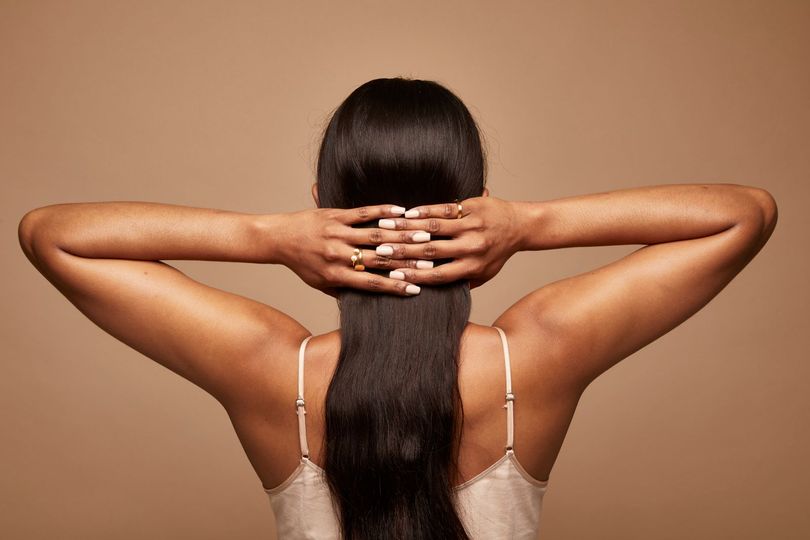 You step out of the salon or your home with a voluminous and runway-worthy blow dry, only to be greeted with a downpour of rain or a gust of wind. We've all been there. Luckily, this isn't the situation every time, but your blow dry can still lose its lack-luster after a day or two. A blow dry can help us feel powerful and put together, and frizz, fly-aways and flat hair are the last thing we want after a blow dry. Let's keep our hairstyle looking amazing for longer!
We have accumulated our top tips to help keep your blow dry looking fresh and as it did on the first day. 
So, what is a blow dry?
A blow dry is the application of a hair dryer blowing hot air onto damp hair. The end result is volume, curl, frizz control and shine. Using a hair dryer at home can often result in dry, frizzy hair but blow drys leave your hair in top condition. 
At LeSalon, we offer three different types of blow dry – blow dry for short hair; blow dry for long/thick hair and an up-do. It is important to get the right blow dry for your type of hair. You can tailor the requirements of your blow dry to your own personal preference – whether that be focus on smoothness or volume and bounce. You can also opt for your hair to be blow dried either straight or curled. 
Our regular blow dry service is catered more towards short hair to medium hair. The price is £45. If you have thicker or longer hair, the service cost is increased slightly to £55. This is because the hair will take longer to dry and style. Lastly, our up-do service costs £50. This involves a specific hairstyle, which you are welcomed to bring inspiration pictures for. Our Salonettes are more than happy to use pictures as inspiration. 
All LeSalon services are carried out in the comfort of your home, meaning that you don't even have to worry about leaving the house. Sit back, relax and let our Salonettes work their magic. All of our blow dry services can be found here. 
So let's get on with the tips!
Sleep with your hair up
We recommend sleeping with your hair up at night when you get a blow dry. This is so that the volume and style isn't lost if you toss and turn in your sleep. Putting your hair up in a bun can help keep the curls in tact, but avoid a tight bun as this may result in a strange crimping in your hair. 
A simple ponytail is more than fine though, to keep your hair sleek and free of frizz. 
Use dry shampoo
Dry shampoo will be your best friend after a professional blow dry. Using dry shampoo will reduce the build up of oils in your hair. The longer you can put off washing your hair, the longer your blow dry will last. 
Be sure to use a dry shampoo that matches your hair. Many brands sell colour-specific products, such as blonde and brunette. Regular dry shampoo risks leaving white patches in your hair if you do not rub it in sufficiently. Be sure to rub and blend it into your hair. Some of our favourite dry shampoos include Oribe Gold Lust Dry Shampoo, Living Proof Perfect Hair Day Dry Shampoo and for an extremely affordable alternative, try CoLab Dry Shampoo.
Dry shampoo will also help to maintain the volume in your blow dry or up-do, keeping it looking bouncy and fuller for longer. 
Brush your hair gently
Make sure to brush your hair with light pressure. You can even use a wide tooth comb to brush your hair. Brushing your hair too aggressively will undo the shape of the blow dry and will risk the frizz coming out to play. 
Wear a shower cap
When in the shower, try wearing a shower cap to avoid any steam dishevelling your look. Your curls can quickly unravel and can undo your blow dry in seconds. 
Avoid hot showers, steam rooms and saunas
We all have either nightmares or flashbacks about our hair getting frizzy when we travel to hot countries. Think Monica Geller in Barbados, we want to avoid that at all costs. 
Heat, humidity and water are the main antagonists when it comes to blow drys, and can cause major damage to your fierce blow dry. All of these factors can significantly increase the chance of frizz and fly-aways. Getting your hair partly wet in the shower will make it go flat immediately and lose its shape. 
Avoid touching your hair unnecessarily
For many of us, we are constantly twirling pieces of our hair, either habitually or as an anxious tendency. Over-touching our hair can pull the blow dry out of shape, especially when you have an up-do. Touching your hair a lot can also make it greasier quicker, especially at the roots. Try clipping your blow dry back to keep it out of your face, or a half-up half-down hairstyle on the second or third day. 
We hope that you love your LeSalon blow dry and take our tips on board. Let's keep our hair looking fresh!