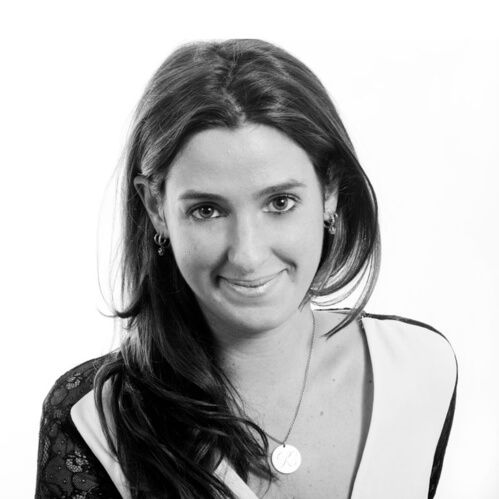 The Mews is a high-end wellness concierge that helps clients to define, achieve and maintain their long-term health goals. Their core team of practitioners includes a GP, nutritionist, personal trainer, physiotherapist, osteopath, clinical psychologist, acupuncturist, as well as a selection of quality services from the spa and beauty industry. Each member of their team is qualified to the highest possible level and has a wealth of experience under their belt, this allows them to work as an integrated team to bring about the best possible health outcome for their clients.
Katie, the founder of The Mews, studied Medical Biology followed by Nutritional Medicine. Prior to launching the Mews, Katie headed up the wellness team at the venerate Grace Belgravia, followed by the South Kensington Club, overseeing their wellness offering during their launch period. Her combined educational and industry experience have given her a rounded understanding of human health and wellness and have led her to launch The Mews, her own health consultancy business. We talk to Katie about her interests and what led her to The Mews . . .
1. How did you get into wellness?
I was a real dork at school and loved biology! This inspired me to read Medical Biology at Edinburgh University and I then went on to study Nutritional Medicine at the University Of Surrey. Whilst I was at uni I worked as "Research Assistant' on Jamie Oliver's Food Revolution TV series which I loved. I think that was when I decided I that I'd found my niche.
2. What does an average day of eating look like?
Well, it's pretty varied, I like to mix things up. If I go to the gym I tend to have a protein based breakfast like eggs and avo (conforming to stereotype I know!), if not I usually grab a green juice. For lunch, I tend to have soup and then if I'm not out for dinner I have grilled fish/chicken with veg. I always have some Lindt Sea Salt chocolate with a lemon and ginger tea before bed, it's my total weakness.
3) How did you come up with the idea of The Mews and was there a particular inspiration?
Having slogged my guts out for seven years at university I found the wellness industry very frustrating, full of false claims, confusion and people claiming to be experts in subjects that, in reality, they knew very little about. The Mews has a team of practitioners including a GP, clinical psychologist, nutritionist, personal trainer(s) (spanning many specialities), physiotherapist and acupuncturist all of whom are qualified to the highest degree in their respective fields. We also work with some incredible therapists from the spa and beauty industry. Working with such a qualified and knowledgeable bunch really helps to set ourselves apart from the competition and allows our clients to achieve and more importantly maintain their health goals.
4) Green is very much the new black at the moment. Wellness has never been more popular, or profitable. How is your approach different?
Well, I think that lots of people allow themselves to become totally obsessed with their "wellness', it's actually really unhealthy and in my mind life should be more about enjoyment than worrying about when you'll squeeze in your next pilates class or green juice. Our approach is to encourage people to establish a convenient regular routine which involves regular, moderate exercise and a balance between work and play. We encourage a healthy diet where possible but don't frown upon a delicious pudding or glass of wine either. It really is all about balance and we are firm believers in the 80:20 approach.
5) What are your top tips for staying well in mind and body?
As clichéd as it sounds happiness really is the highest form of health, I think that if you enjoy your work and manage to maintain a balance between work and play, you're three-quarters of the way there. Obviously, a few holidays don't hurt either!
6) How do you relax?
Well its quite difficult when you have a new business but I have a wonderful yoga teacher who comes to my house every Monday evening which I really look forward to. I also make sure that I spend half an hour before bed reading my book, I suffer from insomnia and it really helps. Otherwise, I try and make sure that I get a reasonable balance between work and time off and try to see my friends and family regularly.
7) Who is your style icon?
Hmmm, I've never really thought about it! I'm drawing blanks- I literally can't think of anyone… sorry!
8) What beauty product would you take to a desert island?
I have a pretty intense afro when my locks are untamed so Moroccan Oil would be up there….
9) What is your favourite book?
'The Book Thief' by Marcus Zusak, it's amazing! I'm also reading a great book at the moment called "All The Light We Cannot See' by Anthony Doerr'. But be warned, both will have you hooked!
10) Favourite brunch place in London?
Without a doubt Farmacy (http://farmacylondon.com). The new vegan/vegetarian restaurant on Westbourne Grove, it's absolutely delicious and does a killer cocktail too!
For more information about The Mews click here 
Make sure to check out our services while you're here. Our Salonettes come to you so you can have the treatment of a lifetime. Why not book one of our pedicures?