We talk style and inspiration with Joanne Admiraal
By Natasha Pilbrow, December 13 2018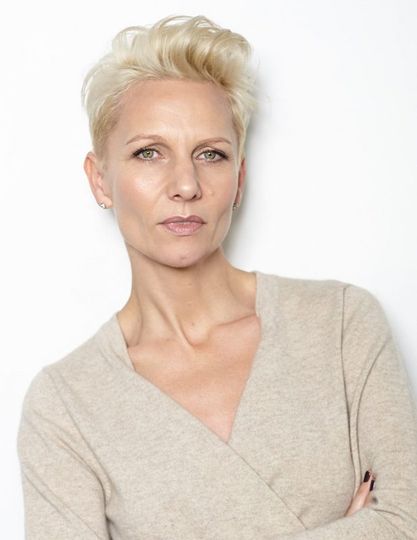 Hey Jo celebrates active movement of the body in supremely comfortable style! Hey Jo leggings are flattering to women of all shapes and sizes in a great selection of colours and are the perfect daywear whatever your plans may be. Joanne launched Hey Jo with confidence in her belief that women wanted something more desirable than black, or fluorescent day glow. "The beauty of our leggings is that they truly combine with every woman's wardrobe." With four children and growing business Joanne epitomises the inspirational entrepreneur – we talk to her about her interests and visions for Hey Jo . . .
1. What inspired you to launch Hey Jo? What was the light bulb moment?
First and foremost – colour, or more precisely lack of colour (in activewear leggings). Hey Jo was launched with a modern woman's lifestyle in mind – a response to not being able to find a product I wanted. I didn't wish to purchase any more black DriFit leggings, I wanted a great legging in a beautiful colour which was of a high enough quality to wear all day and mix well with my casual wardrobe.
2. Hey Jo leggings are renowned for their cashmere feel – was it challenging to source/create the perfect fabric that would be comfortable without sagging?
Finding a fabric which was truly technical yet sumptuous enough to sit alongside premium denim in fashion boutiques proved to be a huge challenge, yes. It took a year and a half of sampling, each fabric responds differently to the same pattern, then when we found the fabric we wanted to work with, it only came in black or white, so the colour development & dying process began…further expense 😉 developing fashion led hues rather than a token magenta or flouro stripe.
3) What were the key elements when designing the Hey Jo leggings so it catered for many women?
We looked to create a fit which was simple and flattering to most women, not too funky with too many panels and seams which can be unforgiving on the legs.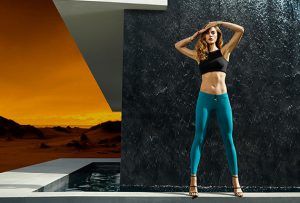 4) What do you most enjoy about your job?
That's easy to answer, it's the people I meet along the way, other women in business have been incredibly supportive and also a great source of inspiration. Other than that it's the creative side of things I enjoy most.
5) What are your sources of inspiration?
Colour inspires me, it's always been at the heart of Hey Jo. I love to travel as much as my diary allows but in truth I'm often inspired as soon as I get away from my desk. I'm at my most creative when sat by the sea, being by the coast has the most wonderful benefit of emptying ones mind of clutter and freeing up some space, however luckily, the end of my garden works in this way too. Time to appreciate great art at leisure always feels like inspirational luxury.
6) What are your favorite exercise classes around London?
I boxed with Clay O'Shea for 8 years and although there might be 6 in a class it always felt like a one on one, he's an incredible trainer. Jess Schuring's pilates former classes at Heartcore are incredible for maintaining strength and flexibility. Iyengar yoga will teach you how to build a strong pose and stay there – I found it the best grounding before exploring other strands of yoga. Five Rhythms dancing is freeing and fun. When time is poor, I use (Shaun T's) HIIT training DVD's at home in the very early morning with a friend just to keep my body moving.
7) Who would you be most excited to see wearing a pair of Hey Jo leggings?
That's difficult because I get just as much of a kick seeing a more mature woman enjoying our leggings as I do a young hot model. Alice and her mother Andrea Dellal wearing them strolling along together would be cool… they'd make a great campaign. Of the new models I love Hailey Baldwin, she has the most incredible legs and super healthy, athletics looks.
8) How do you keep yourself in shape?
I am more time poor than ever and so I grab the time I have and make it count. I do high-intensity training most weekdays just for half an hour or so then top up with yoga or dancing to bring a smile. Recently, I played netball which reawakened another passion so I may take that back up.
9) What is your greatest indulgence?
I have to be careful, I'm a Leo so super indulgent by nature! My greatest indulgence would be art, but then it brings such long-term pleasure it never feels like an indulgence. I once took my children driving around New Zealand for six weeks in a camper van and took a pair La Perla knickers as my one luxury item. Perfume by Frederic Maille… I like good basics whatever else is going on with my wardrobe.
10) How do you unwind?
Red wine and crisps, a good friend for a proper laugh and my other big love, music.
11) Four children and a busy business is a lot to manage! Do you have any tips on how to juggle family and work pressures.
Hah! No tips, it's really hard to maintain equilibrium. Just try to make time for the things you hold important. After working hours, it's all about our children especially when you add sport into the mix, I'm lucky that my husband has a tight grip on planning the family diary with travel times & fixtures, I often just nod, pretend I know what's going on and turn up. Whatever makes you 'let go' and relax, make sure there is time for that… plan it if need be, it's important, time for laughing too 😉 no matter how busy things get I'll always fit in a coffee with a friend who makes me howl.
For more information about Hey Jo click here
While you're here, why not take a look at our services. There's never a bad time to treat yourself and our Salonettes pride themselves in being the best of the best!