Meet Joanna Silva, Founder of Elan Skincare
By Zoe Greenwood, July 13 2020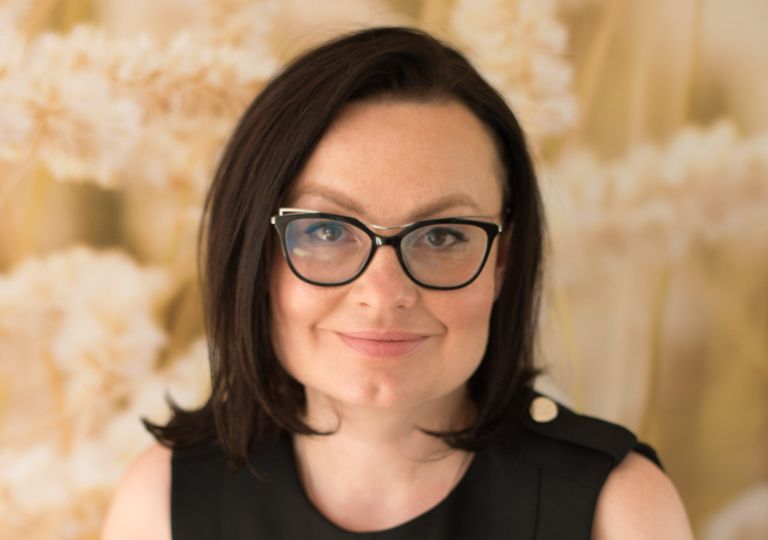 With a decade of experience in the medical industry, knowledge in wound care, skincare and infection prevention, Joanna went on a mission to create a strong, ethical brand that helps women feel beautiful and confident. 
Her products combine science and natural ingredients to create effective skincare that is "made by women for women". We were very excited to chat with Joanna about her company, Elan Skincare, and her journey into the entrepreneurial world.
Great to have you here with us! Tell us a little bit about Elan Skincare – what was your inspiration behind it? 
The word Elan means distinctive style and elegance. Elan Skincare is about creating exquisite skincare delightful to the senses; nourishing body and soul. Women and their wellbeing are at the very heart of everything we do. My biggest inspiration behind Elan Skincare was and is my daughter. 
What makes Elan different from other skincare brands? 
Elan Skincare is rooted in science, nature, and art. I set out to create effective natural skincare that would balance precious botanicals with potent active ingredients proven to work. After years of working in the medical area, focusing on skin and wound care, I felt well placed to use my skills and experience to create truly transformative natural skincare. It is also women empowering.
At Elan Skincare, we celebrate womanhood and femininity in all of its marvellous forms. Our range is designed to address such skin concerns like dry, sensitive, and ageing skin and, at the same time, to bring joy. The products are pleasurable to use, with luxurious textures and enticing scents, so you will want to introduce them into your self-care ritual and find a little bit of time to look after yourself.
We all hear that running a business is hard? What were the most challenging aspects when bringing your company into the industry? 
The beauty industry is a very competitive one. On the one hand, you have a handful of beauty conglomerates like L'Oréal, Unilever, or Estee Lauder between them sharing nearly 200 brands, with multi-billion sales and the majority of the market. On the other hand, you have thousands of indie beauty brands run independently who all compete for a market share. The most challenging aspect for any independent beauty business is to be heard and noticed. I had to choose if we spend money on marketing, advertising, or PR or product development. I chose the latter.
Developing and bringing a product to a market is very expensive and time-consuming and requires substantial financial resources. We focused on product development, possibly also because that is my area of expertise. I wanted to create products that women will keep coming back for. We do not follow trends; we develop products that truly perform. It takes countless tests, and months of relentless work to come out with something our customers love and appreciate. To summarise, I think that the most challenging aspects of launching a beauty brand are access to finances, a highly competitive industry, and constant innovation; you need to stay on top of.
What is your personal attitude towards beauty and wellness? 
For me, beauty and wellness are interconnected. Women often suffer from lack of time and prioritise their family and work. Taking some time out just for ourselves might be the biggest luxury that we women can afford. Looking after yourself, be it your body, skin, or mind, will have a positive impact on your life. When you look good, you feel better and are more confident in yourself. So yes, I think beauty is an integral part of wellbeing.
The organic and natural beauty industry changes every day. What do you think it'll be like in the future? 
There are more people who are conscious about the origins of their products. They want to know where the ingredients are coming from if they are vegan or organic. Preserving our natural environment must come to the top of our priority list. Hence the whole beauty industry needs to become more sustainable and look at how we can preserve our natural environment, whether it be by reducing certain monoculture plantations and preventing deforestation, to finding new ways of extracting the botanical material. I do not think organic and natural will ever become mainstream, as we cannot afford to deplete our natural resources further. In my eyes, it will always be a luxury. 
And, if we sit back in 5 years, where do you hope Elan Skin Care will be? 
Founding Elan Skincare was the realisation of my dream to find a way to elevate, empower, and nourish women. I aim to build a women-led, independent skincare brand that is trusted and loved in the UK and beyond. I see us expanding collaborations with like-minded brands and partners and Elan Skincare becoming the lifestyle brand for beautiful, conscious, and intelligent women. The future for Elan Skincare is exciting!
Most women have multiple obligations and commitments to juggle. How do you manage both your personal life and running a business? 
It is challenging. Running a business is all-consuming, and I often work seven days a week. I also have two small children who require a lot of my attention. So I admit it is not easy. I have great help from my husband, who supports me entirely and helps me with both children and the business. And I make sure to have some downtime during the week, a relaxing bath, yoga practice, or some time to read. I feel fulfilled, with a clear purpose in my life. 
"Powerfully beautiful" is our motto at LeSalon, because we believe in beauty and self-care that helps you feel more powerful to achieve your goals. We know beauty means something different to everyone, and don't believe in a vision of beauty that is imposed on ourselves. Is there anything that makes you feel powerfully beautiful?
The love I see in the eyes of my closest. The Wonder Serum applied with Dream Hyaluronic Acid to give my skin a beautiful glow for the day and a good night's sleep.