Meet Missoma's Founder: Marisa Hordern the Jewellery Guru
By Cassidy Brown, June 13 2019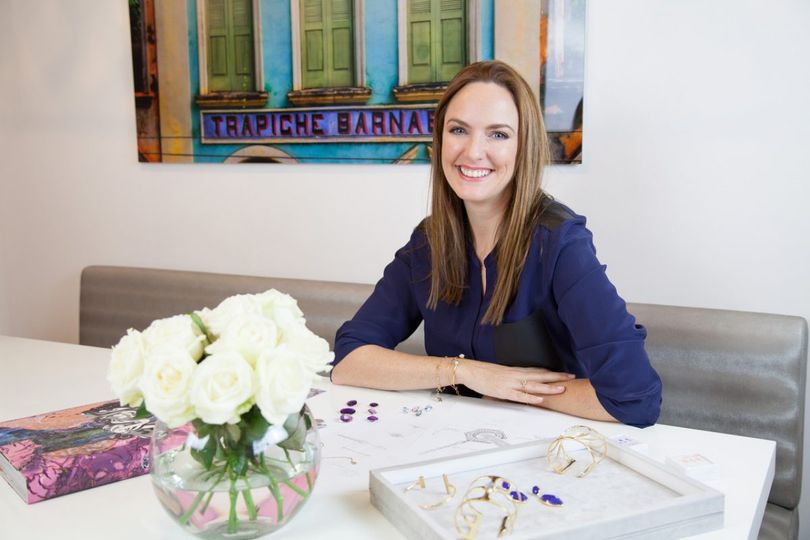 Jewellery is a staple piece of each woman's outfit, Marisa Hordern should know. Hordern is the founder of the jewellery company, Missoma. They make hand-crafted, contemporary, demi-fine jewellery. Their designs are very versatile and can be worn alone or layered with other pieces.
Hordern has collected gemstones since she was five years old, and she still travels to India to hand-source the gemstones used in her designs. One thing that keeps her company different from the rest is her talent in designing different shapes and using unusual facets for her jewellery.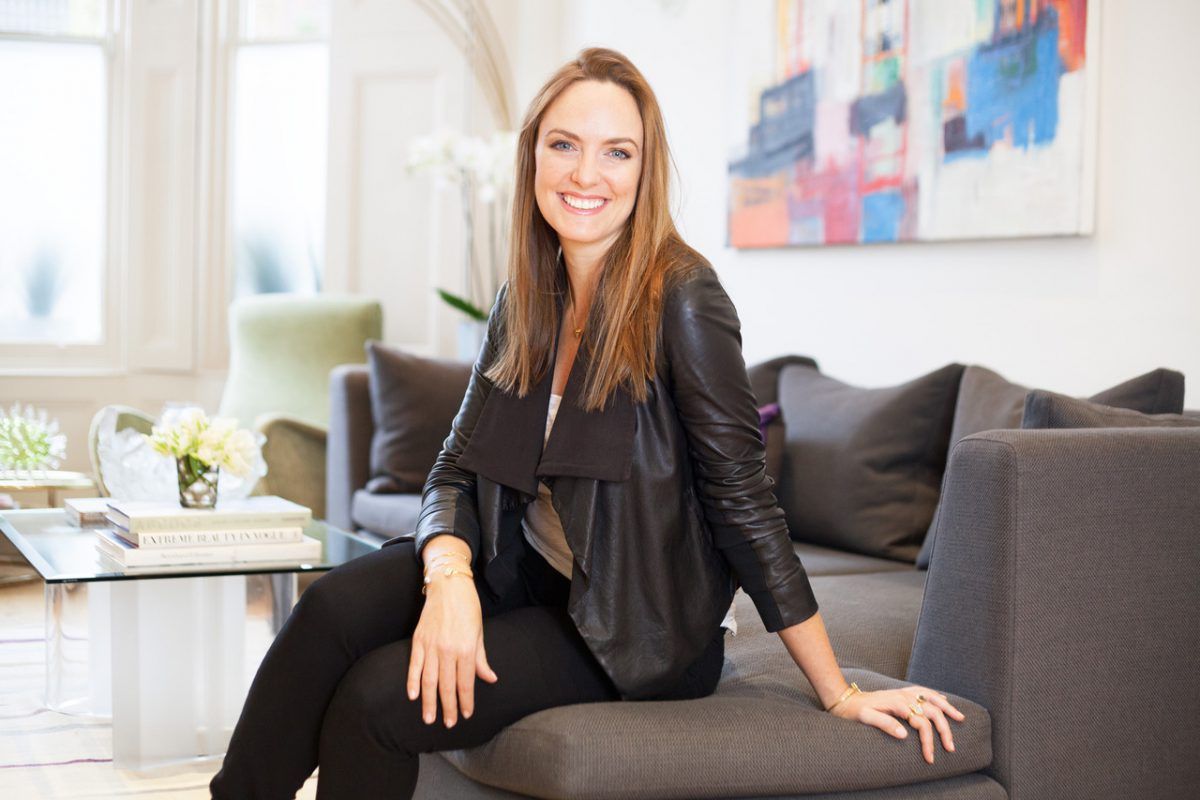 Tell us a bit about Missoma – they are such beautiful pieces – from your point of view what makes it stand out?
We all love jewellery but we don't necessarily want to spend a fortune on it. We want the look, without the price tag. At the same time, we want quality, not something that is going to break after a few weeks or fade. That's what Missoma focuses on. Design led pieces that are ultimately wearable and can be layered up, but still affordable.
Where did your love of jewellery come from?
I collected gemstones since I was about 5 years old. I loved the different colours, textures, and shapes they would come in. Everyone used to ask me where I got my energy from and they always said it must be the "crystals'. So it seems ironic that I ended up working with gemstones as my career. I never studied jewellery design, I just followed my passion and my hobby became my job.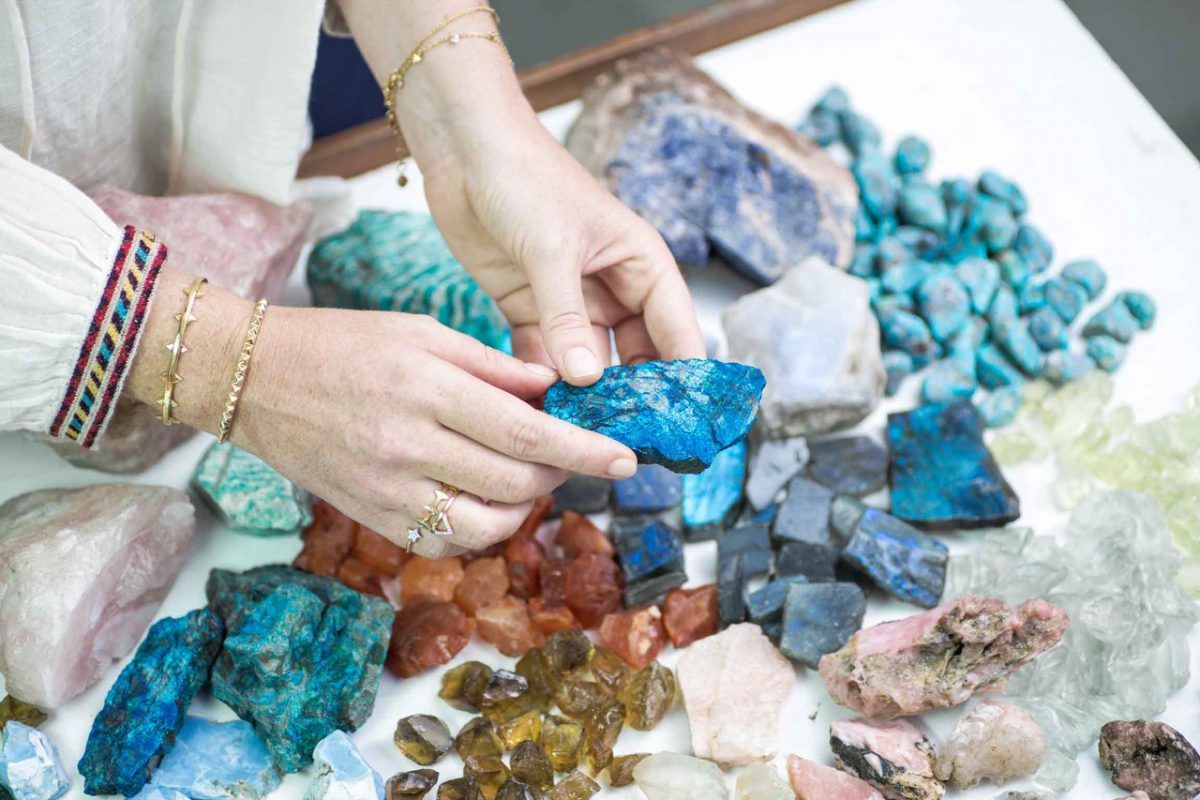 What's the best thing about your job?
Gem sourcing in India. I'm off to Jaipur next month to do my next round of sourcing – I'm like a little girl in a sweetie shop! I love choosing the rough stones and working with the cutters on the special shapes and cuts. Seeing your design come to life is definitely the most exciting and fulfilling part.
What has been Missoma's biggest success so far?
There have been so many big moments; seeing Jennifer Lopez on the front cover of a magazine wearing our statement hoops, and seeing our pieces on Claudia Schiffer or Meghan Markle. But the best is seeing our return customers come to us time and again and tell us how much they have enjoyed wearing our pieces.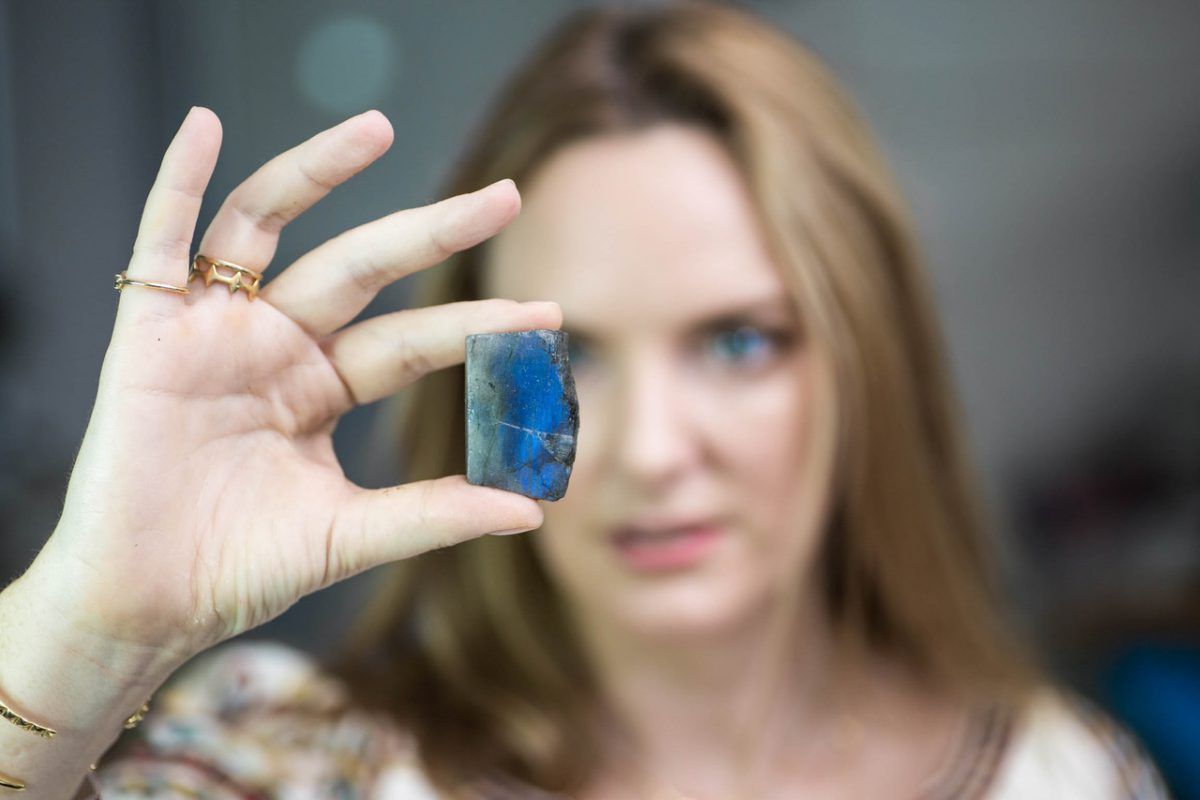 Your favourite gemstone at the moment?
Snowflake agate for Power, Strength and Confidence – it's part of our new Meaningful Gemstones collection.
What inspires you when creating new collections? Do you ever have blocks and how do you overcome them?
Just seeing what friends wear, people on the tube, looking at architecture, art, graphic design… inspiration comes from everywhere, it's just about being open to it. There are often general trends you see happening or you feel are in the air and then we try to put our twist on them. I've never really been blocked when it comes to design – that's the easy part! I am always full of ideas and inspiration. Running the business side is the hard part…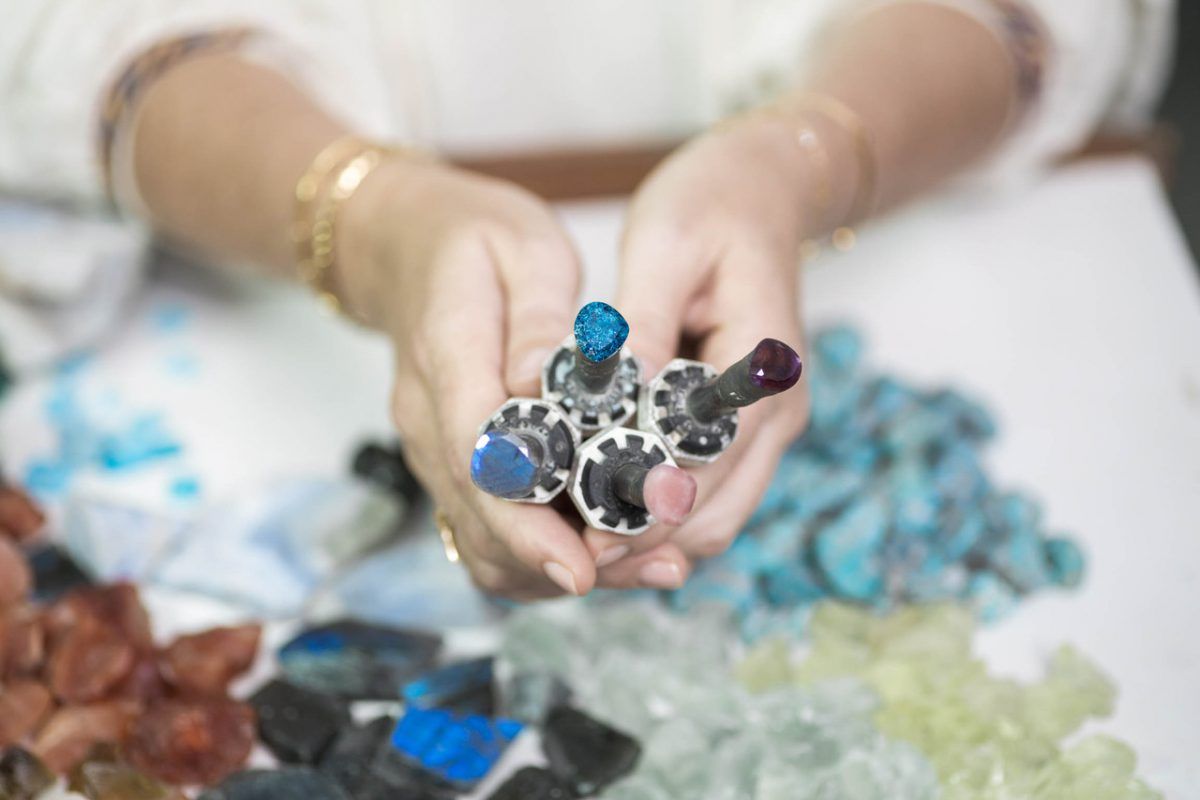 What three tips would you give someone starting up their own business?
Don't do it alone – get a partner (that compliments your skill set)
Perseverence is key – don't get disheartened, there are many bumps along the road
Invest in a good team – you are only as good as your team
Running a successful business must keep you eternally busy! How do you unwind?
I feel like I am always running on adrenaline – I am naturally a very hyper person; I try to plan a weekend away with a friend every 3 months so you always have something fun to look forward to. I love having my nails done and pampering myself – nothing beats a good massage. And just "me time'; sometimes you need to just curl up with a good book or in front of the tv and just take time out.
What's your life motto?
"Hope for the best, expect the worst'; I guess I'm a positive realist!
Last but not least, what nail colour do you love to combine with Missoma rings?
I love to wear either BERRY HARD for winter or BALLET SLIPPERS for a nude look.
We all love a good manicure, don't we? Book a manicure with LeSalon today!
A big thanks to Marisa for her time with us! If you liked this article, you'll probably love our Ladies Who Launch segment on our blog – we interview female entrepreneurs on all things business, family, and life.
Website: Missoma
Twitter: @MissomaLondon
Facebook: Missoma Jewellery