Meet The Team: Jennie Waeland, Content and Media Executive
By Jennie Waeland, March 12 2021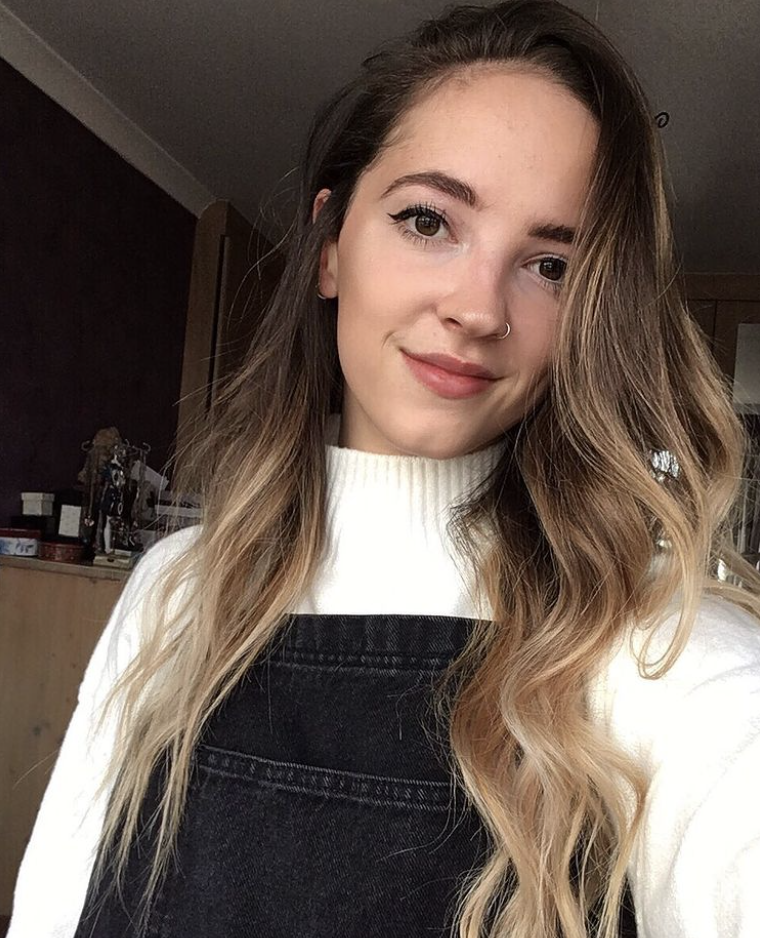 Dog-mad, film geek, and graphic design whizz, Jennie is our Content & Media Executive. She spends the majority of her time drawing great illustrations, creating all of the interactive social content you see online and writing (lots of) blog content.
Ever since she was a young girl, Jennie has always been creative which led her to doing her degree in film and starting her own design account in her spare time (definitely check her out), until she eventually landed an internship with LeSalon. Soon after, she caught the social media bug and we realised we couldn't let her go! Fast forward 12 months, and she's still with us.
What did you want to be when you were younger?
When I was younger, I wanted to be a pop star. Who didn't?! Either that or working in a dog shelter. I was dog-mad (and still am!)
What does your day-to-day job entail?
As Content and Media Executive, a lot of my work is centred around our social media platforms, Instagram in particular. I also work closely with Zoe, my manager, to strategise our marketing ideas. My main daily duties include drawing digital illustrations, blog writing and creating interactive quizzes and polls for Instagram.
Out of lockdown, I also shot some photoshoot collaborations.
What's the best part about your job?
The best part of my job is coming up with creative ideas. I have always been a visual person, so coming up with fun concepts to engage with our customers is always a great time.
What's your favourite thing about working at LeSalon?
My favourite thing about working at LeSalon is definitely the closeness of the team. Being a start-up, our team is small so we all know each other and talk daily. We all help each other out and there is a real feeling of support. Everyone wants each other to succeed.
What's your favourite treatment?
Definitely the deep tissue massage. Or any massage for that matter! I will definitely be looking forward to one when the pandemic is over.
What's your favourite quote?
"Normality is a paved road. It's easy to walk but no flowers grow" – Vincent Van Gogh
What's your favourite LeSalon memory?
Unfortunately, I joined LeSalon just as the world went into lockdown so I haven't experienced any in-person events yet but I loved the virtual Christmas party. Who says you can't have fun over google hangouts?!
What are your top 3 favourite podcasts/books?
Good question. Last year I was on a real podcast kick. I'd have to say my current favourites are:
'Ologies' – for fun, random knowledge that I didn't know I wanted
'We built a house' – to eavesdrop on my favourite online couple
'Pretty Big Deal' – hearing my favourite girl boss Ashley Graham speak to confident, entrepreneurial women
What do you enjoy doing when you're not working?
It sounds so cheesy, but I love watching the sunset. You'll always see if make an appearance on my Instagram stories.
I am also partial to a great TV show or film (wine included!)
What's your background?
I actually have a degree in Film but I have steered more towards social media and short-form media. I started at LeSalon last year as an intern and am now working full time and haven't looked back!
What makes you feel 'powerfully beautiful'?
To me, feeling powerfully beautiful is being surrounded by friends and family, and lifting each other up. I love supporting my friends and making those around me feel confident about themselves, even with just a quick compliment.