Introducing LeSalon's Monthly Round Up
By Brid McNulty, April 28 2021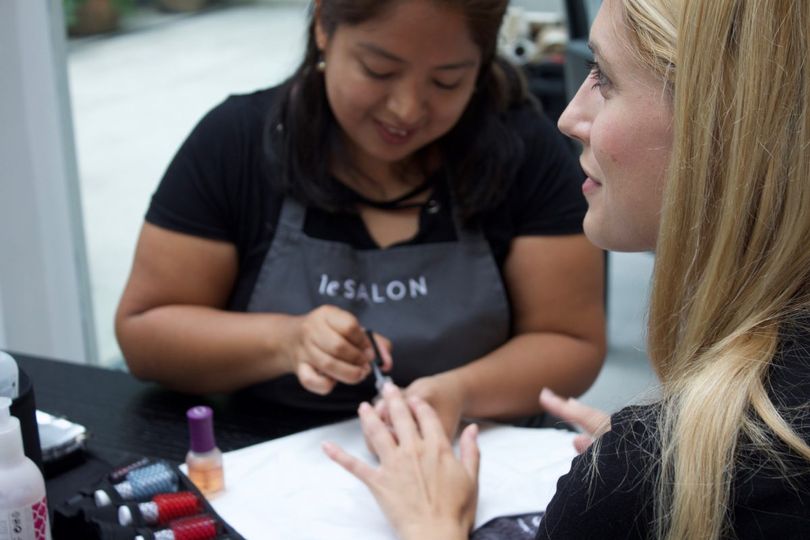 Welcome to our first LeSalon Monthly Round Up! Being a growing beauty-tech business, there is always so much going on that we want to share, from events and photo shoots to videos, news and manicures of the month. Catch the round up at the end of each month to stay on top of LeSalon happenings!
What's New:
First and foremost, we've welcomed an adorable new member into the LeSalon family – our head tech guy, Nabil, is now a father to his first child! Other new additions to LeSalon include corporate partnerships with the likes of Propercorn and Airbnb.
An Eventful August:
We had the pleasure of helping celebrate a baby shower this month! Lisa aka City Run Mum hosted the ultimate shower – champagne, friends and manis 🥂 Cynthia from LeSalon was offering mini manis to the guests all afternoon. If you're organising a special event and want that extra touch – get in touch with us!
"I just wanted to say thank you so so much for sending Cynthia on Thursday. She did an absolutely stellar job for us all." – City Run Mum
We had fun last week shooting our autumn colours, inspired by Pantone's Fall colour chart. We're loving the autumnal navy blues and deep reds, but also the warm toasty tan colours and, of course, a classic blush pink.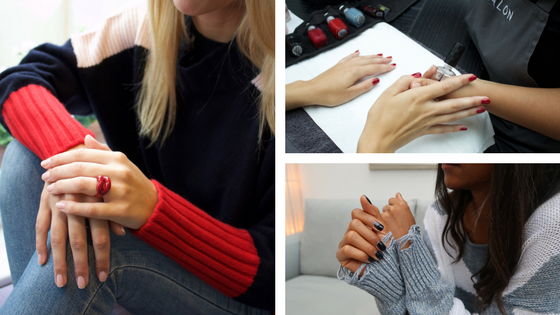 Another exciting happening! Two of our talented technicians, Paulina and Victoria, worked their magic at Stylist magazine's HQ, giving pretty manicures to the staff there.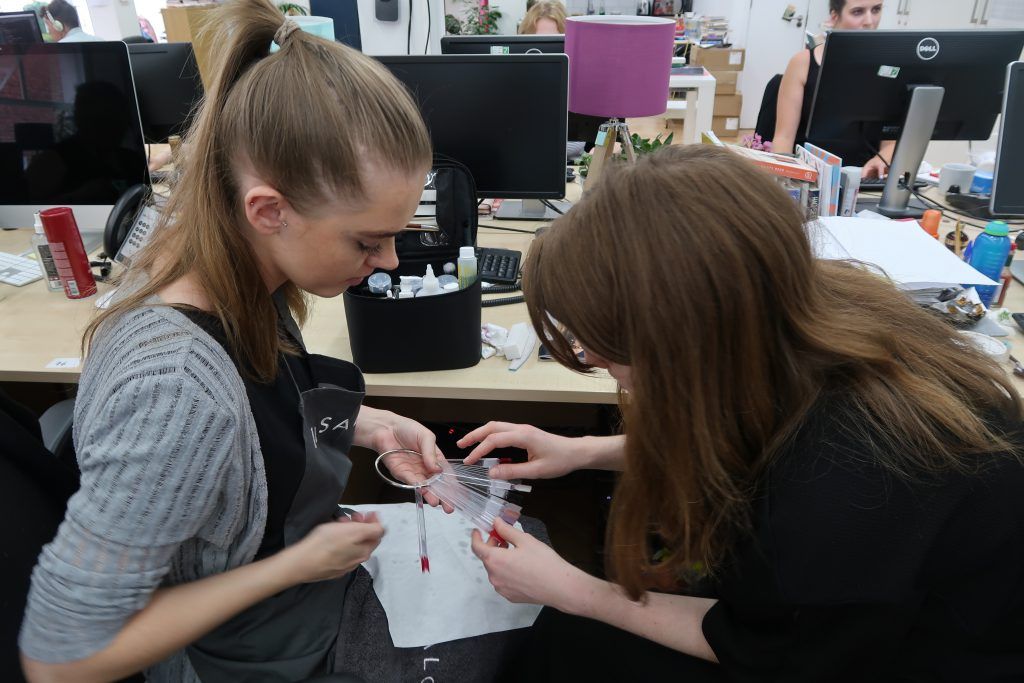 Newest Video:
Mani of the Month:
Absolutely loving this elegant manicure done by Cynthia at the baby shower event. Simply stunning!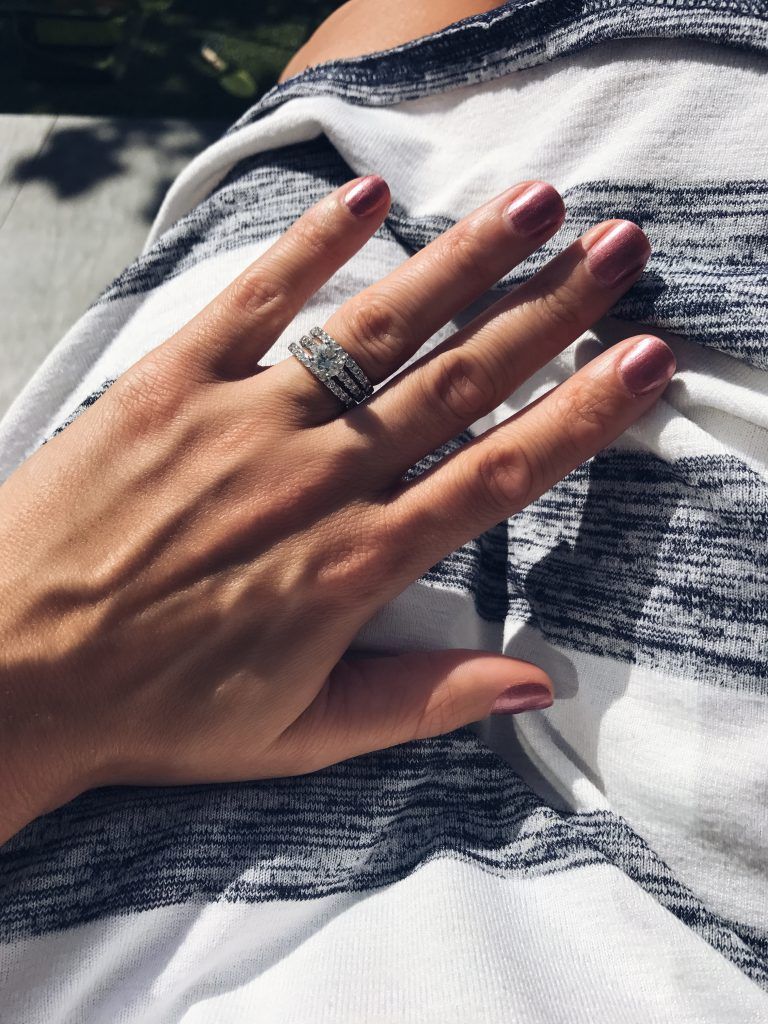 Nail Art of the Month
:
When we saw Victoria's holographic rainbow chrome nail manicure, we were in love! The trend is still here and for good reason – it suits all nail types and just looks so fun.
Therapist of the month
:
Paulina, one of our newest joiners, did an amazing job last week at the Stylist. But Paulina really stood out when a happy customer shared her mani on Insta and personally messaged us saying "Thank you very much! Best nails I have ever had, I literally love them!". A few days later, the customer asked us to book Paulina again for her for shellac removal as she's going in for an operation. She said Paulina knew about the operation and had said she will be thinking of her. The customer finished saying it would be nice to see her beforehand! 😍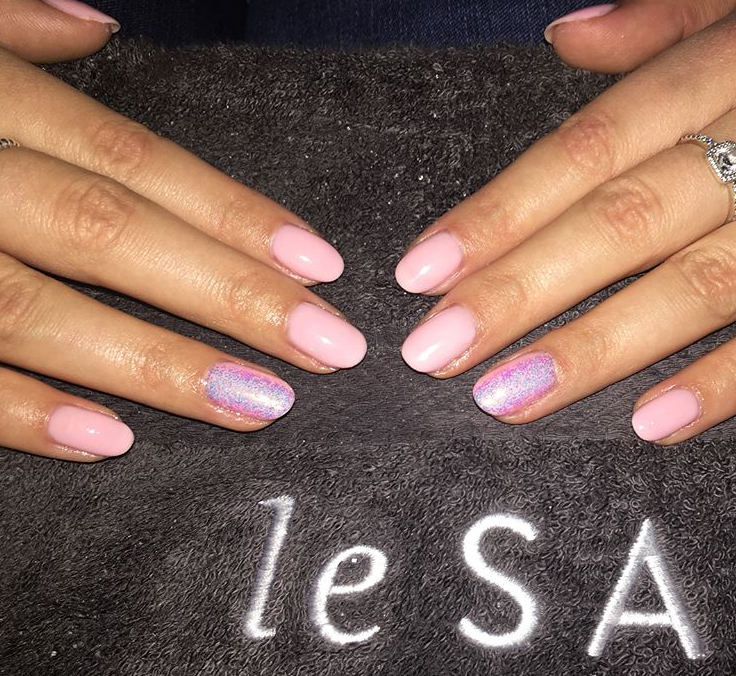 That's it for August's roundup! With autumn upon us and, excitingly, London Fashion Week, stay tuned for September's issue! In the meantime, if our fall photo shoot colours have inspired you, why not give a manicure a try. Don't forget that you can book your preferred professional when you book with us!