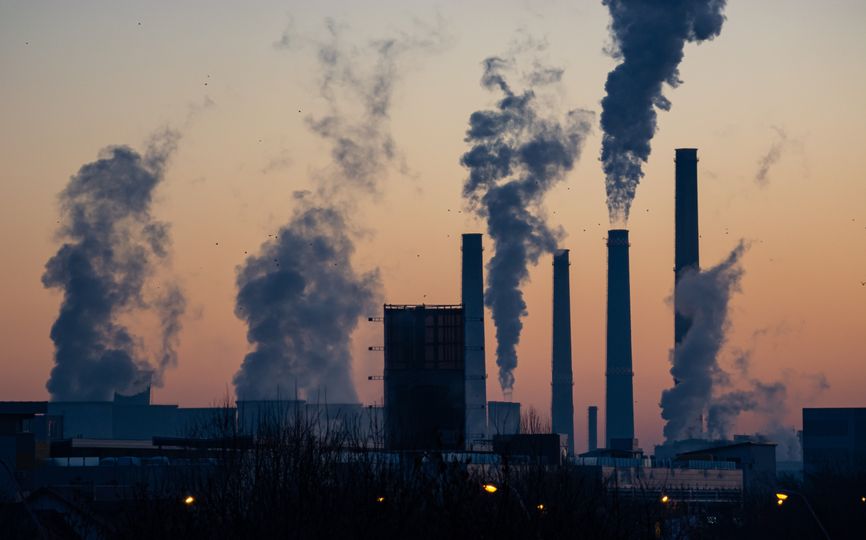 There is no doubt that pollution is becoming a cause for concern at an alarming rate for our generation. Air pollution can be caused by many things: airplanes, fossil fuels, factories, cars, methane gases and many more. In fact, according to the World Health Organisation, 91% of the World's population lives in areas where air pollution levels exceed WHO guidelines. Pollution is damaging the environment more and more every day, creating 'smog' and impacting the climate. 
However, the environment isn't the only victim to rising levels of air pollution. Skin can be impacted greatly by pollution, it is the second most skin-damaging factor after UV rays. Although your skin can act as a barrier to chemicals and pollutants, it can begin to break down after long periods of exposure. 
How can pollution affect my skin?
Pollution and dermatological problems have been linked, and can therefore contribute to problems such as:
Eczema

Dermatitis 

Reduced skin elasticity

Uneven skin tone

Dark spots

Breaking down collagen
Due to the infiltration of small particles of pollution into the skin, your skin can begin to age quicker and look more dull over time. 
Fortunately, the Beauty Industry is well-versed on how to combat this problem in order to help save your skin. There are many brands and products available to enhance your skin's natural barrier and to keep it hydrated and healthy. 
What can I do to help?
Cleansing 
One of the most important steps of a skin care routine, which should be done twice a day, is cleansing. It is so important to get into the habit of washing your face in the morning and at night. This will help to remove any dirt or oils in your pores and to keep your skin feeling hydrated and fresh. Especially, if you have been wearing makeup. At night, you can double-cleanse to remove any build-up of products during the day that may be clogging your pores. This is the first step in a routine as it gives you a clean canvas to work on. 
Exfoliating
By using a scrub or exfoliator, you are getting rid of any flaky skin or dead cells that have built up on your face. Exfoliating is important to do before any oils, serums or creams as it will provide the face with a fresh layer, rid of any dirt. It acts as a primer. It is recommended to exfoliate your face once or twice a week.  Ingredients used in facial exfoliators (such as jojoba beads and pumice crystals) can be rough in texture and therefore more likely to upset your skin, especially if you have sensitive skin. 
Toner
Using toner daily on a cotton pad can improve your skin by evening skin tone, preventing ingrown hairs, hydrating and restoring PH balance. 
Serums
They can be quite oily and therefore should be applied after the toner. Serums are extremely beneficial as they are made of smaller molecules which are more easily absorbed into the skin. They also contain very concentrated ingredients. 
Face masks
Face masks should be used every now and then as a 'pick me up' in addition to your regular skincare routine. There are many different types of facemask – vitamin c, exfoliating, cream, charcoal, peel off. The face mask world is your oyster! 
What brands and products can help?
As previously mentioned, the beauty world is constantly evolving and producing new products to help protect your skin. We have compiled a list of some of our favourites.
It's time that we look after both our skin and the environment.