Meet Huckletree's Founder and CEO Gabriela Hersham
By Brid McNulty, January 7 2019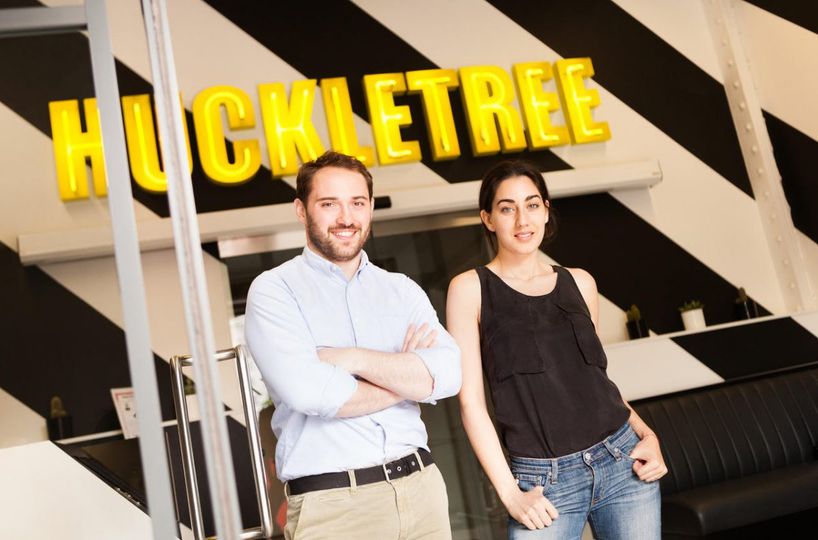 We're so pleased to introduce you to Gabriela Hersham, the founder and CEO of Huckletree. Her optimism, passion and go-getter attitude has helped bring her dream of creating an exciting coworking space in London to fruition! Huckletree was born in Shoreditch and has now made its way to Dublin and London's Westside in White City.
Tell us a bit about Huckletree – what is it and what makes it different?
Huckletree is a coworking business with spaces across London and now Dublin. (We just announced that this morning and are super excited – can you tell?!)
In a city jam-packed with coworking spaces, our ethos and the aura in our spaces really makes us special. We try to create more than just beautiful spaces. In fact, when people ask us what makes us different, we don't even mention the beauty of our spaces because we truly believe that anyone can create a beautiful space. The real secret sauce is the feeling you feel when you walk into Huckletree. There's an air of excitement: people building interesting businesses and helping each other along the way. The vibe is electric and contagious!
What drew you to set up a co-working space?
My love for being around interesting people. I was (and still am) a people collector. I obsessively surround myself with high achievers across all walks of life. Today they are mostly entrepreneurs, but I equally enjoy time spent with friends in policy and government, in education, in holistic medicine, creators, designers, actors and musicians. I get a lot of inspiration and energy from friends of mine who are out there, building.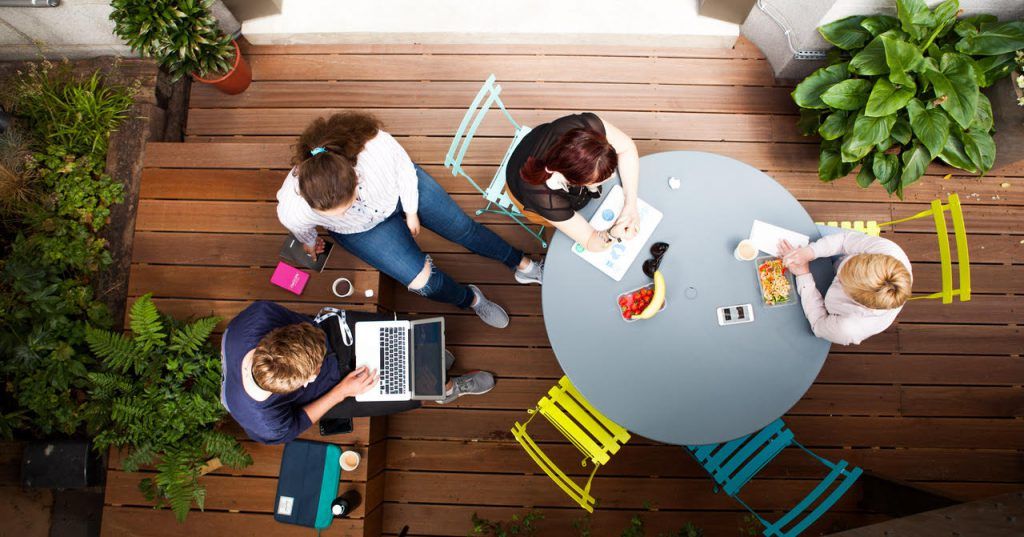 What's the best thing about your job?
As above, the people. And that includes the talented people on my team.
What has been Huckletree's biggest success so far?
Being able to carve out our own, distinct, brand and identity, in a market so saturated.
What's been the biggest setback and how did you react to it?
I was asked this question last week. I can't think of a particular setback that stands out in my mind – but there have been lots of small (but crucial) learnings along the way.
As a successful woman in business, has being female ever helped or hindered your career?
I've experienced being treated like a second-class citizen because I'm a woman – but this hasn't happened frequently and I've never let it hinder my career. I'm a "make them eat their hat" type – the more you laugh the more I'll prove you wrong.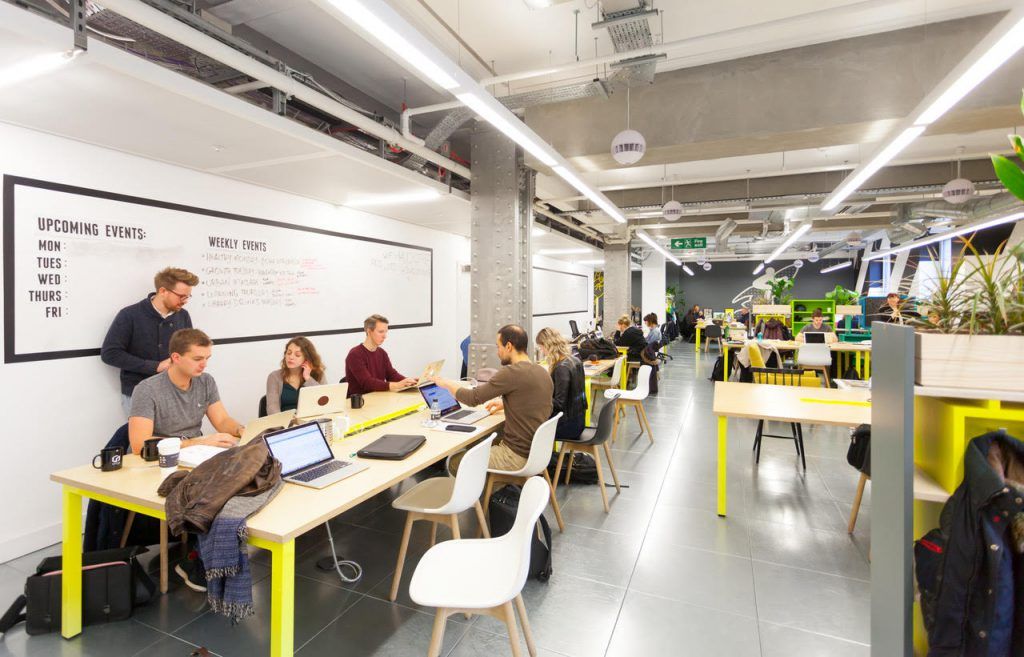 What lessons in business do you think you'll pass on to your son?
Be fair and be honest. Don't oversell. Tell is how it is. And always look for opportunities to help your employees progress their careers.
Between motherhood and business, you must be eternally busy! How do you unwind?
Lots of yoga and meditation.
What are your best tips for juggling family and work?
The truth is that everyone's setup is different, so I'm well aware that what works for me may not work for others. For me, a strict schedule has always helped. Get to work early, focus my efforts 200% on my daily goals – and leave promptly to get home on time to give my son his bath and bottle. People are often surprised that I don't spend more time socialising with our members at work, but as a mother with a baby waiting for me at home I'm forced to be as efficient as I can possibly be.
What's your life motto?
Enjoy today – who knows what tomorrow can bring.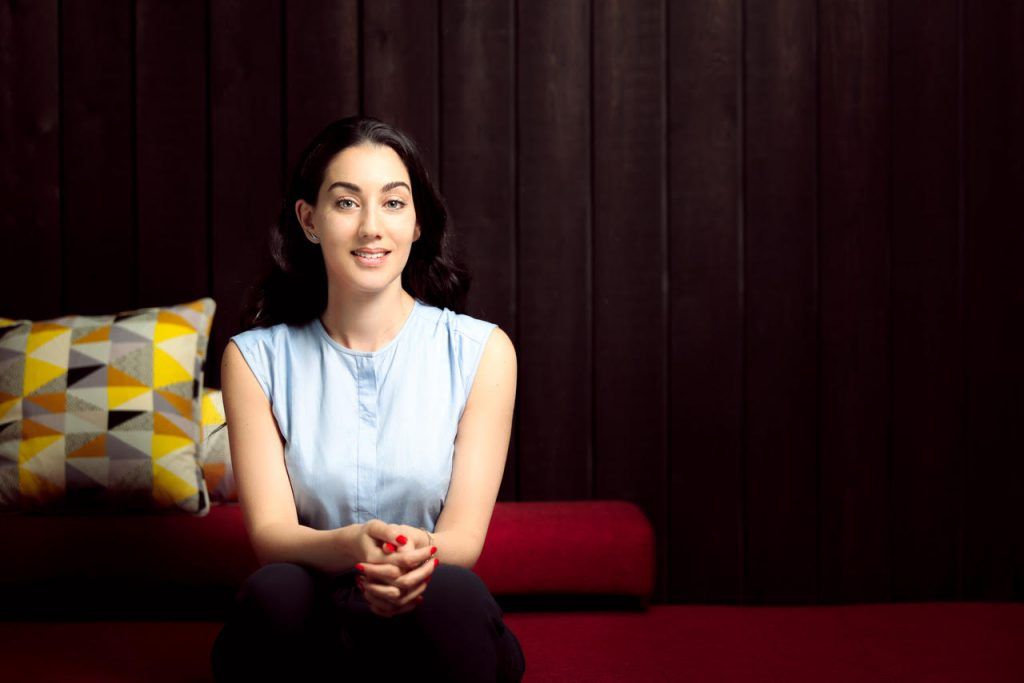 Last but not least, what's your favourite summer manicure colour?
This one's easy – I only ever wear blue.
Huge thanks for Gabriela for chatting with us, she's definitely an inspiration to us and many other entrepreneurs out there! For more female founders, explore our Ladies Who Launch category on our blog.
Don't forget to check out our services while you're here! Everyone can do with a little 'me-time'.