How To Start Up Your Own Mobile Hairdressing Business
By Jennie Waeland, November 5 2021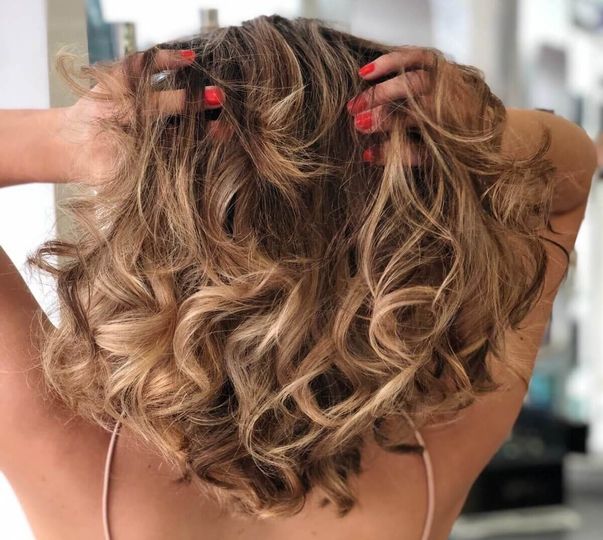 Table of Content
Do you have a passion for hairdressing but hate the rigid routine and restriction of working in a hair salon? Do you want the freedom and flexibility to choose your hours and work around your own schedule?
We all love the idea of being our own boss but it often is seen solely as an intangible pipe dream. Fortunately, it doesn't have to be just a dream.
In this day and age, freelance work is becoming the 'new norm', with many beauty therapists making the jump from salon work to becoming a mobile beauty technician.
The benefits are endless: your own personal customer base, flexible hours, managing bookings on your own terms, geographic freedom, the ability to adapt your career around your personal life… the list keeps going.
Even better, there are now many companies and technology to help assist you on your freelance journey – from managing your bookings and payments to helping you market your business.
We live in a fast-paced world, where almost everything can be delivered to your doorstep from groceries to beauty subscription boxes. The demand for mobile services is extremely high, so what's stopping you from joining the mobile beautician revolution?
We've put together a guide to help you navigate through the most important steps to starting your own mobile hairdressing business.
Certifications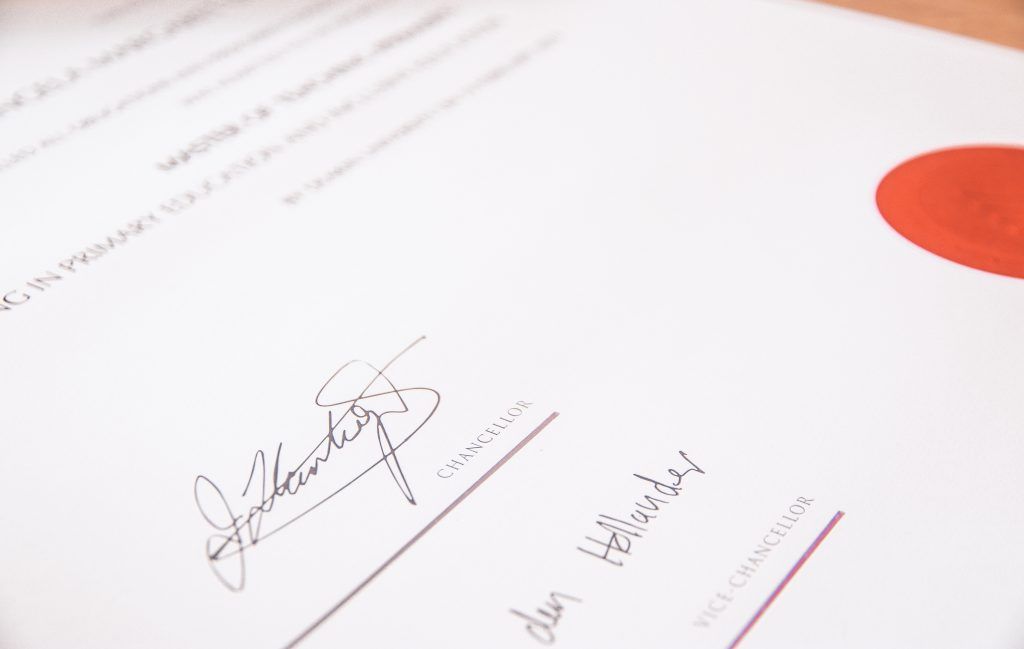 What Certifications You Will Need To Become a Mobile Hairdresser
Whether you work in a hair salon or as a mobile hairdresser, there are, of course, necessary qualifications needed. There are many colleges and full-time courses to help gain the necessary diplomas and certifications.
Some salons offer apprenticeships and training to help you get your footing in the hairdressing industry. Depending on where you go, this can range from courses from local hairdressers to apprenticeships with renowned, big names in the industry.
If you are operating commercially or your clients come to your own property, you will need to register your business with your local authority. These rules vary depending on whereabouts you live and which country you are operating in.
We recommend contacting your local authority, just in case, to see what the necessary steps are.
In general, when it comes to the hair and beauty industry, you are required to graduate from a beauty school/college and pass an exam before you can work as a therapist.
Insurance
What Type of Insurance Will You Need To Launch Your Mobile Hairdresser Business?
When running your own business, it is vital to have insurance to protect yourself and your business, as you will no longer be under wider-scale corporate policy.
Most mobile beauty apps and salons require you to have insurance anyway, so this is an important step to make at the beginning of your career.
It is so important to have 'Public Liability' insurance, which will protect your business if your clients file for legal claims made against you in their property. An example of this is if they are accidentally hurt by one of your tools.
They could file a lawsuit against you, and it is your responsibility to ensure that you are fully equipped with the correct insurance to help you combat any legal costs. This also covers any damage to their property, such as products staining furniture.
The other important insurance to get is 'Beauty Treatment Risk Liability Insurance'. As opposed to 'Public Liability Insurance', where the damage is unrelated to the treatment, 'Beauty Treatment Risk Liability' covers any incident which has direct relation to the treatment itself.
This includes any reactions to products or hair dyes. This is, unfortunately, a risk with hairdressing. It is always vital to perform a patch test when dying clients hair so that you can ensure that no reactions will take place.
Starting up your own mobile hairdressing business, let alone handling insurance, can be an overwhelming task. At LeSalon, we try to make it as easy to understand as possible. We recommend that you get in touch with an insurance company such as: Professional Beauty Direct, which offers a package deal from £39.50. This company is really helpful for those at the beginning of this career step.
We also recommend insuring your kit and products, in the event that anything is stolen.
How To Come Up With Your Own Business Plan: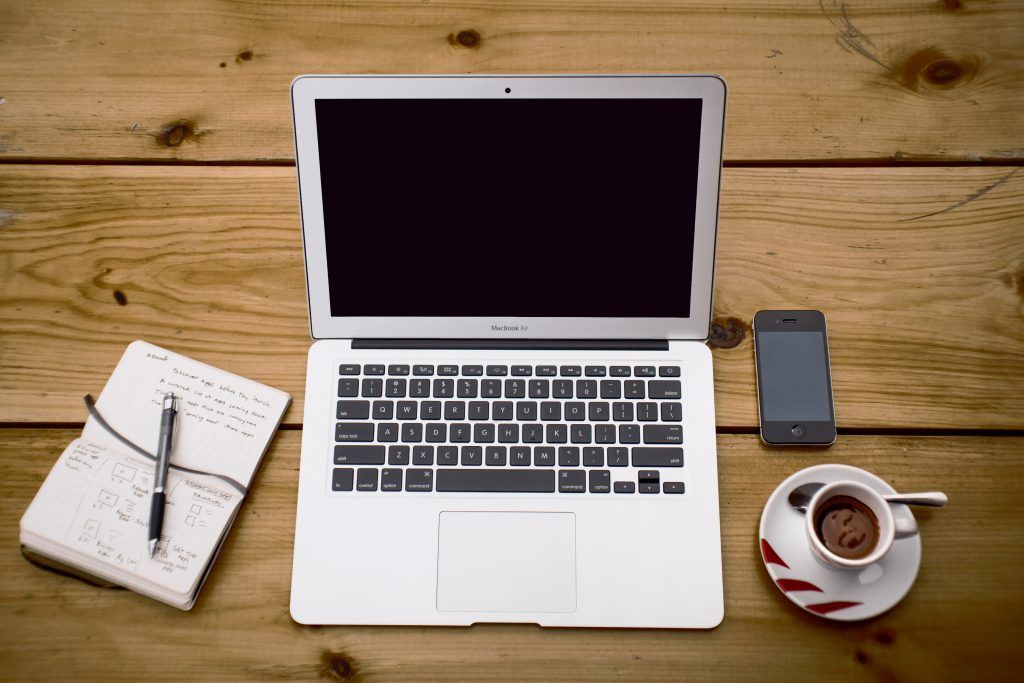 Just like any other business, becoming a mobile hairdresser requires a solid business plan.
Be smart. Here are some important questions to consider at the start:
Which areas are realistic to cover?
What services will you provide and at what cost?
Will you offer discounts or referral codes?
How will you get to your clients' house? Will you drive or get pubic transport?
What are your goals?
Do you have a financial plan or advisor?
What hours are you willing to work?
How many clients are you willing to take on?
How will you organise and manage your schedule?
Who will be your target audience? Will you be focusing on standard haircuts or including hair styling for specific occasions such as prom or weddings?
Of course, these answers will change over time and adapt accordingly to your business, but it's important to write down your starting strategy to help keep your thoughts in one place.
Take advantage of other business owners you know and talk to them about how they run their business. They may have great advice for you. It's great to get multiple opinions to help craft the best methods for you and your business.
Pay Attention To Clients' Needs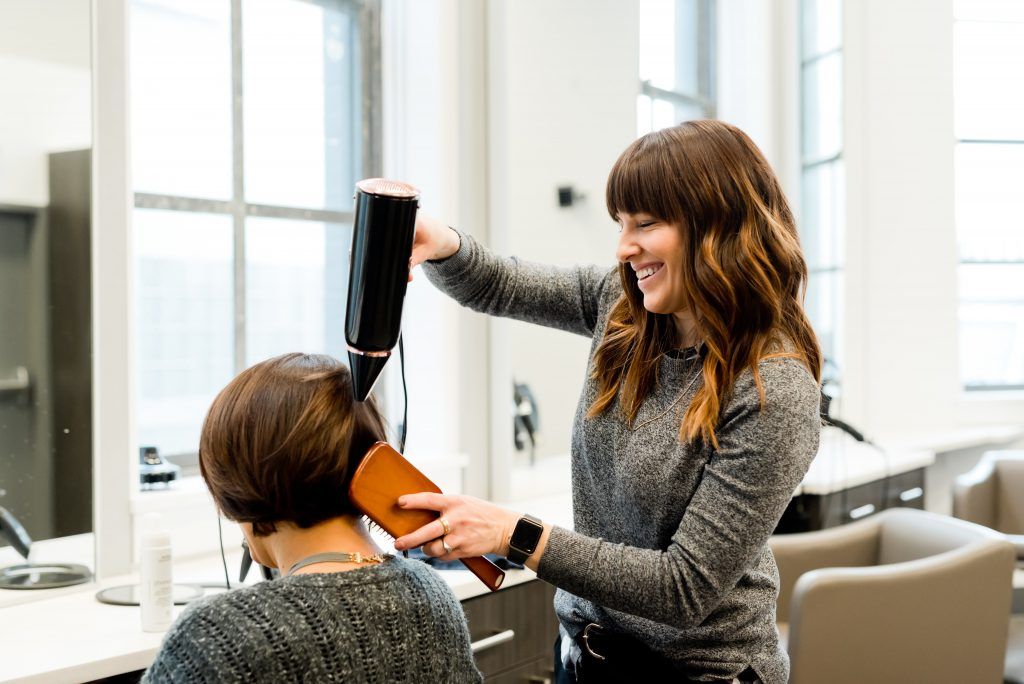 Making Your Clients Feel Special
A key advantage of offering at-home hairdressing services is affording the ability to manage your clientele and have regular clients. It is so important to build up a great, respectable reputation among your clients and to keep your relationship with your clients going from strength to strength.
As we all know, there is something very special and intimate about getting your hair done. It allows you to bond with your hairdresser and create an amicable, trusting relationship. The more comfortable you feel in the environment, the more open and honest you can be about your preferences and telling your hairdresser exactly what you want. After all, there is nothing worse than clients coming away from the appointment feeling upset or disappointed.
As a mobile hairdresser, you will spend the majority of your appointments in the clients homes' or even their place of work. It is key to respect their environment and make them feel as relaxed as possible. Listen to their every need and preference.
Don't deviate from the initial plan or vision without their consent. Constantly check up on the client during the treatment to make sure that everything is okay and they are happy. And remember… a compliment or kind gesture can go a long way.
Remember Your Clients
Every business owner will tell you the same thing, It can take years to build up your own business clientele when you are a freelance hairdresser. With this clientele comes trust and strong relationships. Make your clients feel special. Of course, you must remember the important bits such as names, preferences and address.
However, it is also an amazing touch to remember small things, such as conversations you've had during the treatments so that you can refer back and ask them questions such as 'how's the new job going' or 'did you ever find that lasagne recipe?'. This isn't necessary, but remembering details about your clients will help you stand out from potential hairdressing competition while keeping your clients happy. It's all in the details.
Managing Time As A Mobile Hairdresser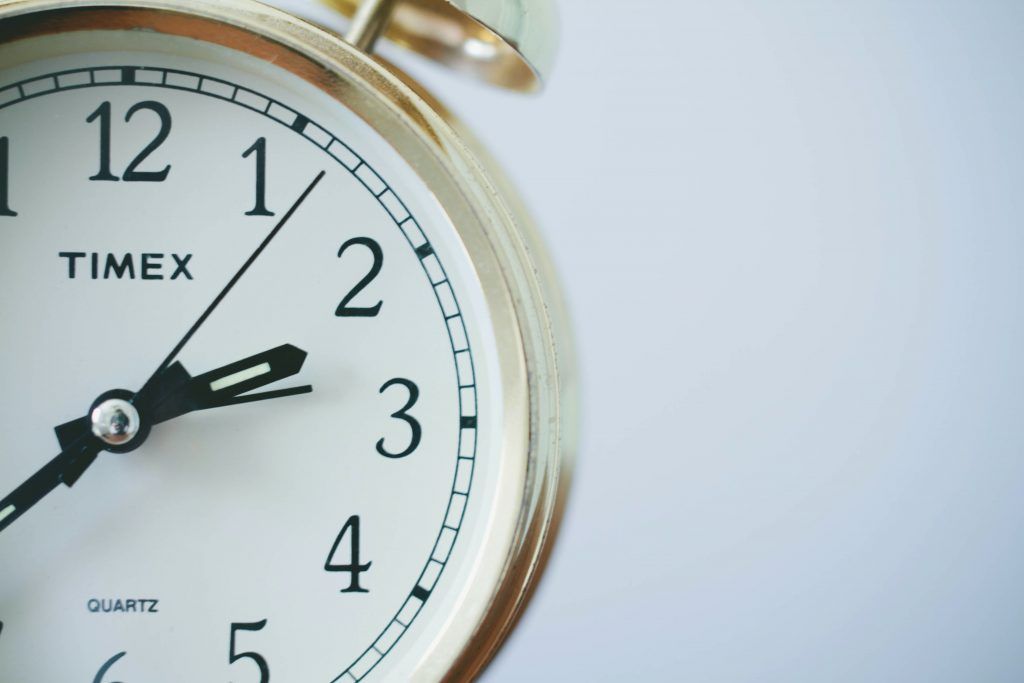 One of the most important aspects of becoming a mobile hairdresser is managing your time correctly and having realistic expectations of your own availability.
Factor in commute time
Whether you are driving to the residence or taking public transport, you must factor in your journey time so that you arrive on time and also, so that you can create the perfect schedule for multiple appointments in a day.
Don't forget about potential traffic delays or cancelled trains. Organisation and punctuality are crucial to keep a great reputation and to help you stand out from competitors. Always allow more time than necessary so that you don't run late. The worst thing you can do is have your client hanging around, waiting for you to turn up.
Communicate
In the event that you do unfortunately run late or have to cancel, immediately contact your client and keep them in the loop and updated. Miscommunication or lack of communication is extremely unprofessional and will keep your client in the dark. This will not work in your favour as far as your client relationships go.
Pro tip: Have you considered using an online booking software? It will allow you to better manage your time and your payments so you can focus on the quality of your service. We recommend Storefront, an app to help you manage your at-home appointments all in one place.
The Best Ways To Advertise Your Own Mobile Hairdressing Business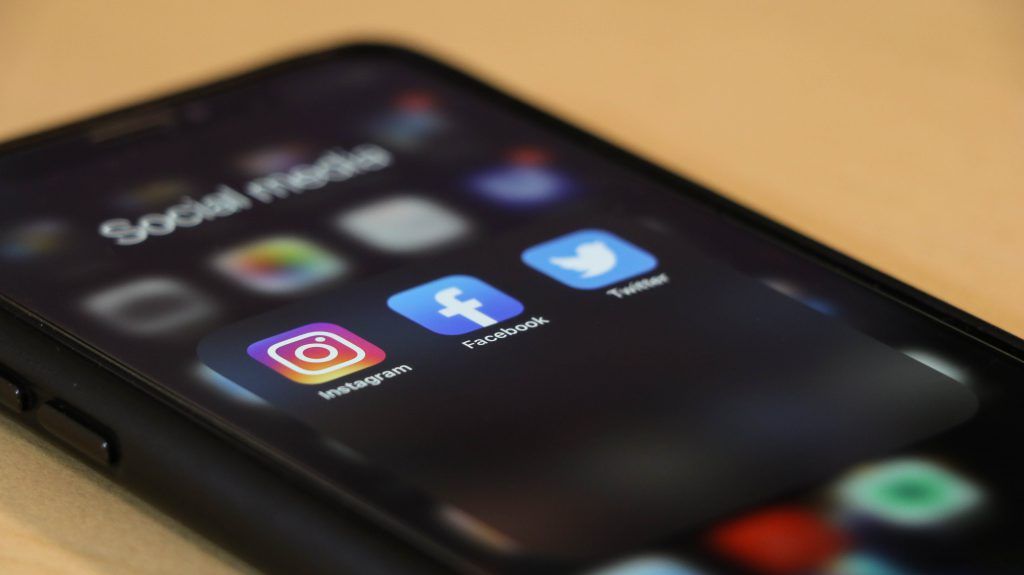 A website will be your best friend
A website is one of the best ways to harness a corner of the internet dedicated solely to promoting and showcasing your brand. Whether you build one from scratch, or use a customisable template, a website allows you to build multiple categories and landing pages to keep your content and information nicely organised in one place. It's also easier for your potential clients to find the information they need, such as prices, availabilities, even your social profiles such as Instagram or Facebook!
Stand out on social media
In all honesty, the quickest way to be recognised (potentially even quicker than word of mouth!) is through having a social media presence. An online space for your business to live. There are so many ways to use your account:
Use it as a portfolio to showcase your work
Use the message feature to contact clients and respond to messages
Post reviews of your work from clients
Connect with other mobile hairdressers/beauticians
Connect with your audience via interactive polls
There are so many social platforms to choose from – Instagram, Facebook, Pinterest, Linkedin, Twitter… even YouTube. We recommend creating a profile on as many as possible and interlinking to your other profiles through your bio or a LinkTree.
Use Google Ads
Google Ads is a service to help redirect traffic to your website. Discover your USP and target customers who are searching for similar content. Set a goal and Google Ads will tailor your advert based on the results you are looking for. We have seen google ads successfully benefit many therapists by increasing visits to your website and driving more traffic from Google. You will only pay for the number of clicks you get on your ad.
Have clear branding
The beauty of running your own business is that you have free reign over your marketing and branding. Create a brand that shows your best qualities and assets. Personalise it to your own preferences and make it memorable so that your work stands out from your competitors and that your profile is instantly recognisable. Whether that be photography style, lettering, brand colours or logo. Don't blend in to the crowd.
Pro tip: Make sure your vehicle and all of your marketing material clearly say who you are, what you do, and how to find you.
Create business cards
Creating business cards may sound old-fashioned but it is so effective. Create a simple yet aesthetically pleasing template and design and feature the most important information.
Your business card can include:
Your name/business name
Mobile number
Email address
Social media accounts
Services
A QR code to your website
Your address (if you work from your own residence)
You can hand out your business cards to clients, friends and even people you meet in your day-to-day life. Don't be afraid to put yourself out there and make connections.
Join groups and communities
There are plenty of Facebook groups dedicated to mobile beauticians and hairdressers, which can help you with tips or advice or connecting with similar businesses. This creates a wonderful community feel and can help you strengthen your own business.
Common FAQs
What do you need for mobile hairdressing?
As a mobile hairdresser, you will need to carry a kit with you to your clients' homes. It is best to purchase a sturdy, waterproof holdall to protect your electrical tools.
This can include:
Hair dye
Cutting equipment
Hair straighteners/curlers/wavers
Hairdryer
Protective floor covering
Protective cape for your client to wear
Towels
Sectioning clips
Hair products
Hairdressing apron
Is a mobile salon profitable?
Indeed. In fact, you can earn up to double the income you would ordinarily earn in a stationary salon. This is due to you being able to choose your own prices and availability.